6 ways to give your freelancer CV some wow factor
by Rachel Smith
03 December 2021
If you're only seeking freelance gigs, you probably think your online portfolio is all you need, right? But not so fast. A freelancer CV may well have a place in your marketing materials, too.
As we mentioned recently on The Content Byte, some agencies who work with freelancers need your CV as part of the pitching process. And you may find more than a few clients still want to see one, too.
Unlike the bland, traditional CV you'd create for permanent job applications (the kind that need to be scanned by the recognition software many recruiters use), you can throw the rulebook out the window.
A great freelancer CV will stand out, be memorable and hopefully motivate a client to hire you.
Here are some ways to make yours rock.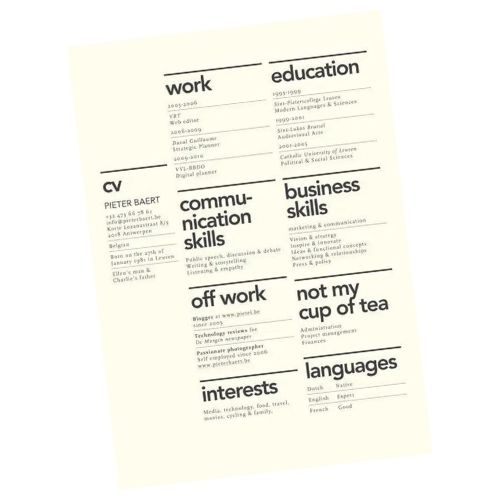 1. Be funny
Experience, skills, mission statements… it's fair to say that traditional CVs are a total snooze-fest to wade through. So why not make sure someone reads your freelancer CV from top to bottom because they can't resist?
Make the sections fun, conversational and downright irresistible. I love this CV which has a section titled 'Not my cup of tea', where the person includes tasks they hate. Genius! My own freelancer CV has sections like 'In a nutshell', 'My comfort zone' and 'Hire Me (this is subliminal)'. Using large typography to make your sections pop or draw the eye around the document can also be effective.
2. Focus on results, not responsibilities
A freelancer CV differs greatly from a traditional one which might include details of all the perm roles you've had, and the responsibilities you've had in those jobs.
Nah-uh. In your freelancer CV, you want to make it really results-focused. It might make more sense for your freelancer CV to include lists of completed projects you've worked on and how it added value to the client. What was the ROI for the client? That's the story prospective clients are going to be interested in, because they want to know what you can do for THEM.
3. Use a gorgeous template
On a budget and want a gorgeous CV that Word just can't give you? We get it. The good news is, you can create your own with a bit of elbow grease and a little help from the likes of an online design program.
For example, you could create a bangin' freelancer CV using Canva, which has lots of beautiful templates to modify. Etsy also has a heap of gorgeous templates you can buy and modify yourself, too.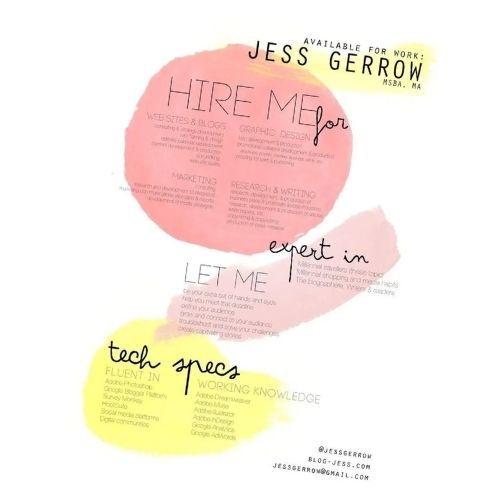 4. Or… outsource the design
Let's face it: nothing beats professional design. It's why we hand most of our templates and downloads at Rachel's List to a designer to do – it just gives a document that extra polish that only the pros can achieve.
And given your freelancer CV is part of your marketing materials, it's worth investing in a professional design if you can afford it. Just be aware that if you need to make changes to it, you'll have to go back to the designer or have access to the program they used, so you can tweak it yourself.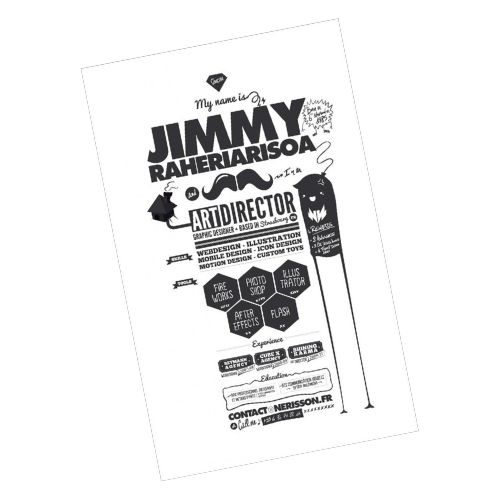 5. Go for graphics
Creating a graphical CV or a CV with graphical elements on it all but guarantees you'll make an impression on a busy client – the more offbeat or eye-catching your CV design, the more that person will take a second look.
I've seen a few freelancer CVs that leave the traditional text-based look completely in the dust. Think infographics, flow charts and CVs that are completely illustrated – there's no limit to what you can do, as long as you're not going completely off-piste when it comes to your branding.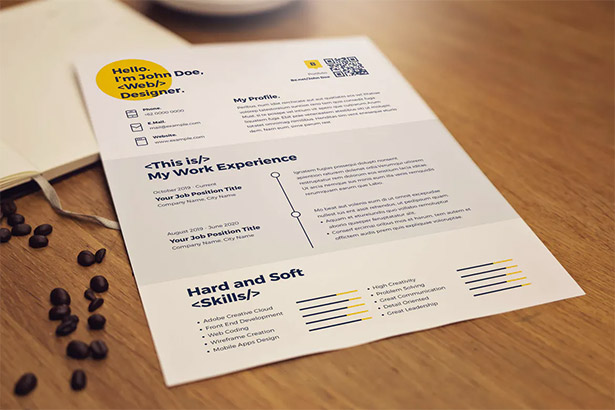 6. Use a QR code
We've all become pretty used to QR codes over the past couple of years – and adding one to your freelancer CV gives it a contemporary edge, while piquing the interest of a recruiter or client. Use QR codes to direct clients to wherever you ultimately want them to go – like your online portfolio.
It's super easy and free to create one at a site like QRCodeChimp simply by adding in the URL you want the code to link to. Then, once you've tested it works, you can save it as a .png file and add it to your CV.
Have you got a freelancer CV? What steps did you take to make it something that would impress clients or agencies? We'd love to hear about it in the comments.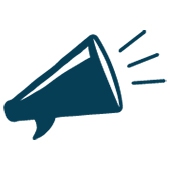 Latest posts by Rachel Smith
(see all)