9 hilarious out-of-office messages to inspire you
by Rachel Smith
18 March 2022
Updated March 2022

When you've got time off booked – be it Easter, Christmas or just a week of kids' holidays you're clearing the decks for – that holiday is all you can think about. You just want to close the laptop, and not open it again until you're rested, refreshed and back on deck. But before you do, there's one little thing to write. Your out-of-office message.
You could make it quick, boring and blah like last year, or you could take some inspiration from these memorable out-of-office messages, which are guaranteed to give your recipient a chuckle. Granted, most are completely bonkers, but they might just get you into the right frame of mind to craft something decent.
1. The inbox disappearing act is no joke. However, you could end on a joke if you want.
"I'm out of the office from 11/11 to 11/17 and I will not be checking email. It's likely your note will be swallowed in a sea of inbox banality, never to be seen again. If you require a response, please resend your email after 11/18. For urgent editorial issues, please contact the channel or features editor responsible for that content. If you are Barack Obama, text me bro. We need to talk.
2. Brevity is the gift that keeps on giving.
"I'm out of the office, and probably drinking."
3. Link to a gif. Everyone loves a gif.
"Shoot, you just missed me. I wrapped up everything at the office and am off on vacation until Monday, 12/26.

Anyway, if your question or favor can wait, great. If not, do me a favor and forward your email to marketing@yesware.com and you'll be well-treated.

Thanks."
4. Be honest like Harry. Sometimes camping with the family IS a curse. Oh, and include ways for your recipient to get help in your absence.
"Hey there. Right now I am camping in the woods with the family, far from any cell tower or wifi hotspot. This blessing / curse means I haven't even seen this email right now and probably won't until I return to the 21st century.

As that's probably not the reply to your urgent and important missive you had wished for, I have put a few contingencies in place:

For sales related matters, please contact Jack at jcoleman@acme.com
For current client requests and needs, please contact Rita at rfoley@acme.com

Thanks, Harry"

5. How about giving your recipient something to do, like a fun Christmas quiz? (Spotted on Hubspot.)
"Sorry I missed you. I'll be out of the office and slow to respond until after the break. While I have you though, help settle an argument amongst my colleagues and me:
6. Make it a messed up game.
"I am on annual leave until 08/01/2o18. I will allow each sender one email and if you send me multiple emails, I will randomly delete your emails until there is only one remaining. Choose wisely. Please note that you already sent me one email."
7. Show just how social-media savvy you really are, with a out-of-office message that utilises a Twitter hashtag.
"I'm not in the office right now, but if it's important; tweet me using the hashtag, #YoureInterruptingMyHoliday."
8. You could always blame technology for not replying, like Senior Director of Solutions Marketing Abner Germanow (spotted on New Relic):
"Thanks for your email. I have retreated to an undisclosed location with my family. I will sporadically reply to your email prioritized based on whether or not I like you and/or your title, the urgency to projects I am responsible for, and the number of times I am able to walk the quarter of a mile to where there is a semi-reliable, satellite-serviced Internet connection that appears to be powered by an Amish horse and 90-year-old winemaker (my stepfather is 93 and runs a winery in Amish country, PA)."
9. Or just let the robot write it. Especially if he/she has a sense of humour.
"_____ is away from the office. E-mail contact during this time may be irregular or non-existent. When she gets back she will be swamped by the backlog. Try to forgive her; she is a mere human and thus, weak. This message was NOT sent by a human, but by a robot. We robots are neither weak nor fallible. We are tireless and will one day rule the Universe."

Seen a great out-of-office message on your travels? Feel free to share in the comments!
This blog was originally published in 2017 and we believe it's still just as relevant.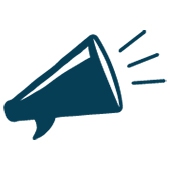 Latest posts by Rachel Smith
(see all)