9 small ways to make your clients love you
by Rachel Smith
31 May 2019
When you land a good client or editor, it's only natural you want them to keep coming back, right? So what's the secret to all that lovely repeat business? How CAN you make your clients love you? Here are our top tips.
1. Be friendly.
Yes, time is money. And yes, you probably want to get to the point at a meeting or on the phone so you can get back to your other work and deadlines. But being 'all business' is not going to serve you when it comes to building long-standing relationships with clients (the kind who keep coming back). Something as simple as a little chit-chat – whether that's in person, on a Skype call, on email – can go a long way. Ask about whatever's important to them; their kids? Their dogs? The trip they just took to Tuscany? Keep notes in your client files to make it easy to establish that rapport… before you get down to business.
2. Don't ghost them.
No one likes to be left hanging, and if there's one thing we learned from the #badfreelancer post we compiled last year, ghosting an editor or client in a professional setting isn't just poor form – it's a one-way ticket to being blacklisted by that person (in regards to getting work, that is!). So whether you've taken on too much, feel like your client has zero boundaries or are having personal problems, speak up. Be honest. Extricate yourself if you must; suggest another freelancer but don't just go quiet. Being ghosted is infuriating to your client and just not professional.
3. Say thank you.
I use Rounded for my invoicing and there's a box at the bottom of the invoice where you can include a personalised message. And given most of my invoices go straight to the editor or client before being shuffled off to accounts, I make the most of that box with a sincere message. 'Thanks as always – great to work with you on this project' or 'Thanks for the work, it's much appreciated. Do let me know if I can help you out again'. Including the person's name is a nice touch.
4. Make them feel special.
Offer old, valued clients a discount, a special offer or something that's just for them. Similarly, you can use the invoice box to say, 'Thanks for your business! As a valued client I'd love to offer you a 10 percent discount if you pay this invoice within X days'. Or 'Thanks so much! If you'd like to leave me a testimonial, it would be much appreciated. Just click this link!'.
5. Listen to what they need.
It sounds simple, but I think we can often fall into the trap of thinking we know what's best when it comes to a particular job. Better to hear about their goals, the results they're seeking, and where you might fit into that.
6. Be early (or on time).
Heard that saying, 'under promise and over-deliver'? Yes, you promised to get it in on Friday, but if you can make it Thursday – do it. Whether you're designing, writing or doing a heap of social media, get it in before the deadline.
7. Over-deliver.
I recently wrote an article for an editor who wanted three case studies. While it wasn't in the remit, it was easy enough to get them to each to send over a high-res image and I included a link to the Dropbox folder of images along with the copy. The editor was stoked. I got commissioned 2 more stories in quick succession. The end.
8. Push their work out there.
It's no skin off your nose to share good work you're proud of with your social channels – and in this day and age when clicks and eyeballs are everything, your clients will love you for it.
9. Make their life easier.
Even if it means you have to charge a rush job fee or split work with another freelancer – as I did recently for an old client who needed 8 blog posts in 4 days – do it. You never know where that'll lead.
How do YOU make your clients love you? Is there a trick to repeat business?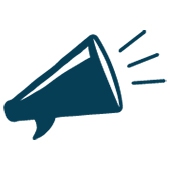 As a kid, Rachel used to carry around a little suitcase of pens and paper so she could stop and write stories whenever inspiration struck. These days, she writes for a living, in between running the show at Rachel's List. Some of you may actually believe she looks like a megaphone in real life, but it's not the case. Honest.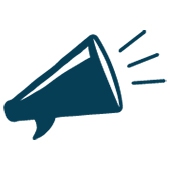 Latest posts by Rachel Smith (see all)