Freelancer Q&A… Meet Sharon Lapkin
by Rachel Smith
11 March 2022
Although Sharon's been a long-time Rachel's List member, I've followed her on LinkedIn for as long as I can remember, and she's one freelancer whose blog posts I'll always stop to read. Sharon has had a really interesting and varied career, and she shares some of the twists and turns in our Q&A, plus her favourite tools and all-time career highlights.
What made you decide to become a freelancer?
It was a watershed moment. I'd spent a dozen or so years working in the publishing industry and was tuckered out. My first inhouse job was as a subeditor on a newspaper and my last was as editorial services manager for the corporate arm of a university. There was a lot in-between and I'd barely stopped.
I didn't ponder over the decision. My body and my GP told me it was time to become a freelancer. It was the best decision I've ever made. The last five years have been fantastic.
What do you do, exactly? Give us your one-line elevator pitch.
'I help business leaders grow their brands by writing better, more powerful content.'
(I did a marketing course to learn how to write that pitch.)
What route did you take to get to this point?
I studied to be an editor at the University of Melbourne and spent a couple of years learning how to manage editorial processes in a global publishing house. After that I ventured into corporate publishing and started climbing the ladder.
Up until a year ago I would have said I was an editor – even though I've been contracted to write for years now. It's been a tug of war because I spent the majority of my career helping writers and authors get their various projects and books published.
At the end of 2021, I admitted I was a writer and I feel so much better! I still edit for selected clients and occasionally work with an author on their manuscript, but I write for clients about 80% of the time now.
How has your freelance work changed over the years? Have you had to adapt to industry changes and if so, how?
It's an interesting question. Over the past five years, writing for content marketing has become a required skill for freelancers. I'm writing more and more blog posts for clients in this area. In order to produce quality work, I had to enrol in courses on both content marketing and SEO.
I think there are still people out there who think SEO is voodoo, or that it's okay to throw a couple of keywords into the text and leave it at that.
But the stats are out there. Most web pages receive zero or very little organic search traffic. If people want their blog posts to be found in Google searches, they need to optimise them properly so they rank.
I'm currently studying with an SEO specialist in the US, and using her content strategy methodology to update and optimise the blog posts on my own website. To date, I have 35% of them ranking in the top five positions on Google for the keywords I used.
I want to be able to say to my clients. 'I don't just do SEO and content marketing, that's how I built my own business.'
Do you feel you've 'cracked' it as a freelancer? Is there any one thing that's helped, or something you do personally, that has led to your success?
In 2017, when I started freelancing, I was lucky to have former managers and colleagues sending me work. Five years later some of those wonderful people still pay me to write or edit.
Truthfully, though, it's been hard work. Long 12-hour days were the norm for a long time. I spent every spare hour learning marketing, Canva, Photoshop, and business and tax skills.
In the past 24 months I've doubled my client list and my revenue. I have two writers and one medical editor working as contractors. It was a big deal for me to let go of doing everything and employ people to help. I review every piece of content before it leaves my (home) office and still write a lot of it, but I learned to delegate!
I've also learnt that you need to invest in your business if you want it to grow. It was a profound revelation when I read that some of the most successful business leaders in the world hire business coaches.
What's your favourite kind of project to work on?
I would have to say medical writing is my favourite type of work. I write medical content for various clients and it's always interesting.
I worked at the RACGP (Royal Australian College of GPs) as a writer and senior editor for a couple of years. Then I spent another two years as a contributing writer at RACS (Royal Australian College of Surgeons). Having this on LinkedIn results in ongoing enquiries and work.
I recently acquired the services of an editor with a medical degree to work with me on some of my medical projects. While I'm confident writing medical content, it's great to go over complex clinical writing with a medical doctor before I submit it to the client.
How do you find clients?
I haven't applied for a job since I became a freelancer in 2017. I'm blushing here, but I rarely pitch for work. I've been lucky to have clients approach me regularly. It's usually word of mouth, LinkedIn or they hear about me first and then check my website.
I have clients who have been with me from the beginning. I respect them all and am grateful to them for supporting me. One of the things I'm steadfast about is client loyalty. You'd have to lock me up with a crocodile to get me to criticise or gossip about a client, or to share any client work that isn't publicly available.
Clients need to have complete trust that you have their back and respect their privacy.
Is there a social platform you find most useful in getting work?
LinkedIn by a mile. It's a great platform for making connections, keeping in touch with former colleagues and acquiring work.
It's also a powerful marketing platform. I post my own blog posts on my LinkedIn profile and people are directed back to my website to read them. This is part of my content marketing strategy and it's working.
Do you have a 'work ritual'? Where do you work from and what does a typical work week look like?
I work from home in the inner-city suburb of Fitzroy in Melbourne. My typical day starts with an hour of admin and then I dive into work.
My tools of trade are a 27-inch Mac and a second monitor. I need the large screen for Photoshop, as I also work as a Getty Images contributor and need to process images. Photography is restorative for me. Storytelling without words balances my brain.
Recently, I invested in a Herman Miller Aeron chair. I couldn't work without it now. I try to shower and get dressed before I start work, as it clearly delineates my working day from my homelife. Sometimes, I'll postpone breakfast until after I've done my admin, but the basic routine is there and I try to stick to it.
Biggest challenges you face as a freelancer?
Keeping on top of the admin involved in running a business is challenging. And, if you plan to grow your business, then there's marketing to do as well. I think you need to love what you do with a passion to put so much energy into it.
What are the two tips you'd pass on to those starting out?
Don't be afraid to put yourself out there. You need to promote your expertise in order to grow your client list, and you can't do that from the back seat. So be cheeky, own your talent and pitch your heart out.
Of course, confidence is of little use if you're not good at what you do. So upskill whenever you can. There are lots of free courses and podcasts online that you can learn from. Do them all. Don't ever think you know enough to stop learning new skills.
The top tools you can't live without?
My favourite synonym finder is WordHippo.
The Web Page WordCounter is great.
I use Shortpixel to compress and optimise images.
KWFinder is inexpensive and a great tool to do niche longtail keyword research.
Any career highlights?
I have a few wonderful memories to share:
I was the senior editor and project editor on the 8th edition of Cookery the Australian Way. It was nine months of my life, 550 pages and hundreds of photos shot in situ of dishes carefully prepared by a chef. Signing it off for printing was an anxious moment, but we won a major national publishing award with it.
My favourite career highlight was interviewing and writing a story on Nobel Prize nominee Dr Catherine Hamlin. Catherine devoted her life to treating Ethiopian women with obstetric fistulas, and she also developed pioneering surgical procedures to achieve better outcomes. She held my hand for most of the interview and radiated such remarkable humility. When she died in 2020, I cried my eyes out.
Other highlights include interviewing and writing about the father of general practice, Emeritus Professor John Murtagh, and Australian of the Year and burns surgeon Professor Fiona Wood.
I once wrote to Mark Zuckerberg's dad, Edward, and asked him to talk to me about doctors and social media for a story I was writing. I was surprised when he agreed and we ended it with an interesting chat about Mark's first computer.
What are your freelance goals going forward?
I'd like to keep building my business Textshop and see where it takes me. Perhaps I'll end up managing a dream team of writers and having the time of our lives.
Want to find out more about Sharon? Here's her bio.
Sharon Lapkin spent more than a decade working in senior editorial roles in publishing before eating her words and becoming the freelance writer she always wanted to be. That was almost five years ago, and today she runs Textshop Content Writing Services, a business she founded from the ground up that seems to be flourishing. She is now trying to figure out how to work from a hilltop in Italy for three months of the year.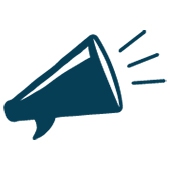 Latest posts by Rachel Smith
(see all)