How to easily get hired as a freelancer
by Rachel Smith
13 May 2020
Are you the type of freelancer who often hears, 'You're just so easy to work with!' or 'You're busy? That's okay, I really want you so I'll wait until you have availability'. Similarly, do you find that one client project is quickly followed by another? Or perhaps you're used to filing a story, only to have a brand new commission land in your inbox?
This isn't magic. You're not somehow luckier than other freelancers – although it can feel that way. It's because you do things differently in your business. And as a freelancer myself, and someone who hires freelancers, I've thought about this a lot over the years. I've also noted where I've hired someone and been left frustrated at the experience, and why.
It's all been a learning experience and I'm still learning – but here are the things that I think make you far more likely to get hired. To get referrals and that lovely repeat business we all want.
1. You're responsive to offers of work.
I know this one is going to throw the cat amongst the pigeons, especially for people who like to check their email once a day at 4.15pm. That's not going to cut it if you want to get hired. Editors wanting to commission you want to know ASAP if you can do the job, so they can lock it down or know whether they have to find an alternative writer. Clients want to know FAST if you're interested in their project. A speedy response is reassuring and enormously helpful for whoever's doing the hiring. That's not to say you have to twiddle your thumbs and watch your inbox all day, or have zero boundaries. But if you're being offered potential work, you gotta jump – at least within the hour.
2. You have a professional online portfolio.
We often have job-seekers joining Rachel's List who don't have a website or even a LinkedIn profile to speak of. But if you don't have a slick, well-designed online portfolio, that's a huge missed opportunity. You're missing out on potential clients finding you via Google, for starters. You're missing out on a very easy opportunity to wow clients with your carefully curated clippings or past projects. And you may have more of an uphill battle putting a client at ease and sealing the deal.
3. You're generous with your advice.
Don't give it all up for free, of course, but if you're trying to get a client over the line, suggesting a few ideas / strategies they might be able to try is always appreciated. At the same time, you'll be across their website and have researched their company so when they talk to you, they get the sense you've done your homework. Sharing previous projects you've worked on that are similar to the client's project, and perhaps some obstacles you overcame, can give the client additional confidence that you've got the chops to take on their project. The more you give them reason to trust you and your abilities, the more inclined they will be to hire you rather than start the process with another freelancer.
4. You upskill as much as possible.
So often than not, we stick to our wheelhouse as freelancers. We might say to a client, 'Oh I'm happy to write the copy for your website but I don't know anything about SEO' or 'Yes, I can write social media teasers but you'll have to get someone else to do the images'. Our industry moves at breakneck speed and while this may sound harsh, shying away from the tech side of things or refusing to upskill may well leave you behind (and lose you work). Listen to what clients often ask for and go learn those skills – whether it's SEO, copy-editing or figuring out your way around Canva. Doing so WILL make it easier to snap up those freelance gigs.
5. You have a little black book and you're not afraid to use it.
It's a fact that well-connected, skilled-up, solution-focused freelancers get repeat work. Why? Well, clients are busy. They want you to help them solve their problems – and often it may require the right people to jump in on a project. I personally have a trusted list of people I can call on – from designers to digital marketers to branding specialists – and if I think a client needs something that can be outsourced to another freelancer, I'll suggest just that. Most of the time, they're stoked that I've a) identified a problem and b) helped out with a solution. If you can project-manage all the moving parts, say so – and charge an extra fee for doing it. You're making your client's life much easier.
6. You're great to work with (and do great work).
This is basic, but so true. Be communicative and friendly during the job. Give your client regular updates. Be okay with using (or quickly learning) whatever they use – Slack, Basecamp, Mailchimp, Gather Content. Often these things are more intuitive than you think. If a freelancer says, 'Sorry I don't use that' it can be a major pain in the butt for the client, especially if they want all the data to be in the same place. When the work is done, be open to feedback and willing to make changes. (Freelancers who file and disappear drive editors bonkers, which we found out during our pitching masterclass and via this editor's do's and don'ts). See your work through the process and you'll have a happy editor or client – and one who's far more likely to give you ongoing work and pass your name on.
What do you think has helped you get hired as a freelancer? Do you agree with our points above or is there anything we missed?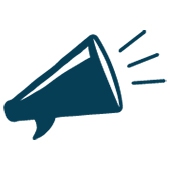 Latest posts by Rachel Smith
(see all)