My review of Rounded, an accounting site for freelancers
by Rachel Smith
30 September 2016
Updated May 2018
From the day I started freelancing, I used a simple spreadsheet to track my invoicing and expenses, along with a shoebox of receipts I hurriedly entered in at the 11th hour. It was super annoying around tax time, but I operated like that for 15 YEARS. Yup.
There were times I toyed with the idea of switching to a proper accounting program with more bells and whistles, but being a creature of habit, I never did – and, full disclosure, Rounded is the first one I've tried. What made me want to? Firstly, I heard about it via Freeline and those peeps usually have their finger on the pulse. Secondly, it's designed specifically for Australian freelancers, which intrigued me and left me wondering just HOW it might make my life easier.
(I'm a sucker for anything that makes my life easier.)
It probably took about three days for me to fall completely in love with it and decide I was never returning to my spreadsheet again. Plus, I think I was literally trialling it while they were putting finishing touches onto it – so every time I thought of a feature I wanted, I emailed Grant or Oliver (who both work at Rounded) saying something along the lines of, 'Hey guys, wouldn't it be cool if you could do X…' and the response was, 'Oh, we have that feature coming on Friday / next week' and there it was.
It sounds funny, but they have literally thought of everything and somehow simplified it and beautified it into this one neat website + phone app.
How it works: the basics
There really is an art to packing a LOT of information into an easy-to-use interface, but Rounded nails it. Once you log in to the Rounded dashboard, you see a heap of cool graphs and pie charts to document your data. It shows you at a glance what you've earned that month, and clearly outlines at the top what you're owed, outstanding income, and income you've drafted (but not invoiced for).
On separate pages you can set up your clients, colour-code them, create income categories for what you do (content marketing, website design, feature writing, copywriting). When you need to send an invoice you select a client, a category for the work and the system generates an invoice number (in order) and populates the invoice with all the info you need. It's also easy to brand your invoice with your logo.
On the income page, I love the fact that I can keep track of earnings as well as seeing how much content writing I've done, or whether I'm raking it in with print features that month. I wouldn't even think to collect this much data myself, but the site makes it super-easy to collate and keep track of your top income streams, areas you're improving in and perhaps those in which you might need to pitch harder.
Using the app
I loved that I could snap quick photos of my receipts using the free Rounded app on my phone, and add them to my records without having to log into the site. The site keeps tabs on your spending with a little colour-wheel on your home page so you can easily see the biggest expenses through the year. (I really need to cut back on my stationery addiction.) If you ever need to check a receipt you've entered via the app, it's just a single click to it in your expenses section.
The time tracking tool
I used to use Toggl when on copywriting projects and I had to keep track of my hours. No longer. Rounded has a built-in timer so I can not only track time on different copywriting or content writing projects, but easily attach those time-tracked reports into client-linked invoices. Often, I won't want to include the time-tracking report to the invoice, but given a LOT of what I do is now hourly rather than a word rate, I love that I can keep track of how long I spend on something in real time, ensuring jobs are worth my while.
It monitors your moola
The website will email you when invoices are overdue, or you can see at a glance when something is due. If you want, you can send easily send reminders for outstanding payments via the site.
It makes tax time a cinch
You can generate data for your BAS, an expense report, income report or profit and loss statement and export the lot as a pdf. You can also add in all your income and expenses from before you started using the website, so you have a complete record for a full tax year. Rounded has recently added in functionality for your accountant to log into your profile, making tax time even easier.
My favourite feature
You can set yourself earning goals for the month / year. Awesome! As invoices are paid and you record the payments, the little status bar responds accordingly, showing you how close you are to kicking those goals that month. Hugely motivating. You actually want to work harder to get closer to your goal just to see what happens (fireworks? You Are The Champion playing? It's still a mystery for me, but I'll keep you posted).
Any downsides?
As a sole trader who runs a small business on the side (like I do with Rachel's List), I would've loved to have a dual personal and business profile and use it for both, switching between the two – but you can't. Not yet anyway. Each had to have a separate profile and log in.
What does it cost?
You can try it free for 14 days (or a month if you're a Rachel's List Gold member). Subscription plans start at $16.95 / month for unlimited clients, unlimited invoices and quotes, time tracking and reports. If you want to connect your bank account and manage GST and BAS on top, it's $22.95/month. If you're on a tight budget I get that can also seem like quite a chunka change to outlay every month but it's cheaper if you pay annually – and it's a tax deduction of course.  For me, it's worth it for how it's helped me set goals and better manage my money.
What's your system for managing income and expenses?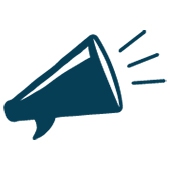 Latest posts by Rachel Smith
(see all)