Meet Gemma: "I write scripts for true crime podcasts"
by Rachel Smith
17 December 2021
We love hearing about the wild and wonderful niches freelancers find themselves working in, and in our latest freelancer Q&A, we chat to writer and researcher Gemma Harris, who has leveraged her love of criminology into working as a script writer for true crime podcasts.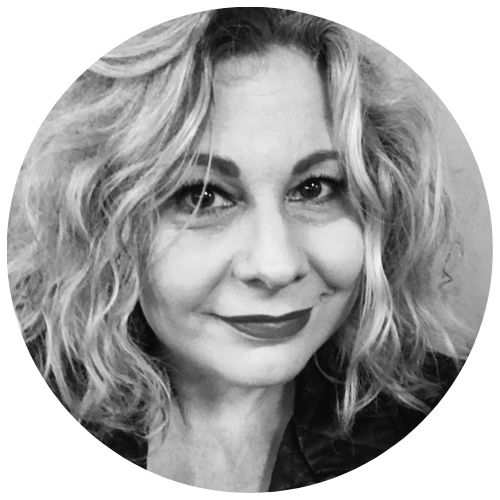 Tell us about yourself and your background.
My name is Gemma Harris and I'm a freelance writer and researcher. I've had a long and winding path to where I am now. Qualification-wise, I have a bachelor's degree in psychology and a masters degree in criminology. I've had a long career in the public service working in the human services sector (including disabilities, case management, mental health, complaint handling, child protection, and drug and alcohol work). I also had a stint in retail management, jus to mix it up! In my former public sector life I did a lot of writing – complex reports, submissions, and correspondence, so that prepared me well for getting into the world of storytelling as a freelancer.
How did you get into freelancing and what do you do exactly?
I've always had a fascination with true crime, long before it became the genre du jour. A former colleague of mine and I used to discuss cases all the time and she mentioned she knew the host of a podcast I listened to. I mentioned I'd love to write for shows like that, and it took off from there! That's really how I got into freelancing.
I research and write for non fiction, narrative style podcasts, mostly true crime. For one creator in particular, I also conducted livestream audio interviews with some big names in the true crime world, including Rabia Chaudry, Kerri Rawson (daughter of serial killer Dennis Rader), and Neal Smither (who runs the cult instagram account @crimescenecleanersinc).
Do you have a script-writing background or is that something you've picked up on the way?
Not for script writing as such, but one of my passions is the theatre, which I've been doing in an amateur capacity since childhood. My acting experience has really given me an advantage when it comes to the creative, storytelling part of non-fiction script writing.
What's involved in doing a podcast script? Do you need any special skills?
You need to be A+ at time management, research, editing, and of course, have a great command of language. Striking the balance between crafting and finessing the pace of a story so you don't give away everything in the first 10 minutes is essential, because you have to keep listeners engaged. You don't want people turning off! Research-wise, you need to be able to gauge when it's appropriate to reach out to victims' families and when not to. If I'm interviewing, preparation is key. Knowing how to get people to open up and speak about their own experiences is something I'm really proud of. When you're talking to people about the worst day of their lives, it's all about being authentic, intuitive, and asking intelligent, sensitive questions. Being able to write for the 'tone' of a podcast, and the cadence of a content creator's speech is another skill which helps make things easier for the podcaster. You can't take a cookie-cutter approach and write the same way for everyone if you want to set yourself apart. Crafting tailored stories and coming up with research ideas that are a good fit can only help the content creator be the best at what they do.
Aside from the technical skills, being able to advocate for yourself and negotiate with clients is also important, especially when it comes to discussing the scope of a project, and the financial side of things.
Talk us through the writing process – are there lots of edits from the podcasters?
It depends on the content creator! You do have to be able to let go of a script, because ultimately the content creator may make small (or big) changes depending on their format and how they want the end product to sound. I've been fortunate to not have too many structural rewrites from a content creator's end. You must take pride in your work, but you definitely can't get too attached to scripts.
How long does it take you to produce a script?
It really depends on the podcast. Some are half an hour, some are an hour, and I've also done multi-part stories where the episodes are an hour each. If I'm researching and writing a one hour standalone episode it generally takes me two weeks, but that's while I'm also working on other scripts too. I edit my work pretty ruthlessly and always listen back to scripts before sending them off. Listening to something is very different to reading it!
Do you set the rates or do the podcast owners? How do you price it?
My research rates are hourly. For both research and writing I always charge based on the agreed size of the project (ie final word count). I have a standard rate but depending on the size of the podcast and the project, this may vary.
Are podcast scripts are a bit of a new area for freelancers?
I think so, and it's very niche, which isn't necessarily a bad thing. The skills are generally transferable in my mind.
How do you find work? Any tips or tricks?
The true crime community is quite small in many ways, and it's all about connecting genuinely with people. To be honest, I was listening to most of the shows I work for well before I came on board as a freelancer. I prefer to align myself with creators who have a fantastic work ethic, respect for the stories and victims, and great production values. Something as simple as reaching out to your favourite creator to say hi and telling them what you love about their show is a good start. Everyone is generally approachable and lovely, which is fantastic.
Any advice for freelancers who might be looking at offering their services to podcasters – doing research, scripts or other tasks like editing?
Make sure you know what you're taking on. A lot of it is slaving over a hot laptop trawling resources for hours, and you might come up with nothing or a lot, depending on your idea. You need to be highly motivated, reliable, responsive, and deliver high quality work on time. Always be open to feedback and be mindful that it's your job to make the content creator's life as easy as possible.
Is there anything else that's really important to mention about this type of work?
When it comes to true crime podcasts, the big [considerations] are research quality, scope, and appropriately citing sources. YouTube and blogs aren't reliable, and are way lower down the food chain compared to court documents and long established broadsheet publications, as an example. Reading as widely as you can is essential, as is taking the time to cross reference information to pick up any inaccuracies. When it comes to research, don't rely on only a few sources, nor would I recommend seeking out other podcasts on a particular topic either. Constructing your own unique narrative is one of the many challenges, but ensures both you and the content creator are in the clear if you want to avoid any claims of plagiarism and present a story that brings something new to the table.
Thanks Gemma! Where can we find you?
You can find me at gemmaharrisfreelance.com.au, or you can listen to my livestream interviews for Obscura Live via the Stereo app @ghtruecrime.
Loved hearing Gemma's story about breaking into true crime podcasts and have an interesting niche or gig of your own to tell us about? We'd love to hear from you.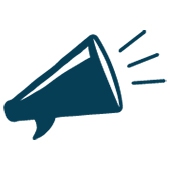 Latest posts by Rachel Smith
(see all)