So you think you can … be a business writer?
by Michelle Bowes
05 March 2021
As long as money makes the world go round there'll never be a shortage of businesses, and that means plenty of work for business writers, whether you're writing about them (as a journalist) or for them (as a communications writer, content writer or copywriter).
Contrary to popular misconception, business is not boring. But, if you think you can be a business writer, and your eyes glaze over when talk turns to the economy, unemployment, interest rates or one of the many other macroeconomic issues that affect all businesses then read no further. Business writing is probably not for you.
Me, however, I'm fascinated by business. The personalities, the successes, the failures, the deals…it's like sport, without the balls, or the muscles, but with plenty of egos. I'm that boring guest who will kill the vibe of a party by launching into a conversation about the demutualisation of Australian insurers in the 1990s or the gender disparity between men and women when it comes to superannuation savings.
When a group of small investors recently executed a short squeeze on hedge funds invested in US company GameStop in the latest Occupy Wall Street moment I though all my Christmases had come at once. It was ALL I wanted to talk about…if only I'd be able to find someone else who felt the same way!
How much do I need to know about business?
As I've established, an interest in business is pretty much compulsory to being a business writer, but is an academic background also necessary?
While I didn't study business, commerce or economics at university, it's fair to say that having done so would definitely have helped. But if you're willing to invest time and energy in boning up on the subject matter, the lack of a business-related degree is certainly not a barrier to entry.
I fell into business writing at university when I started freelancing for an insurance publication. I knew nothing about it but I was cheap labour, had an analytical mind and was a fast learner (mainly because I was stick of working in retail and chuffed to be making money from my words!).
That experience led to the next opportunity and the next, until I found myself with a cadetship at a leading national business magazine. I read everything I could about business and the history of the companies I was writing about to fill in the gaps, and also completed a diploma course in financial markets, which, while perhaps not strictly necessary, made me feel like less of an impostor.
Do your homework
A business degree may not be necessary, but business is a specialist subject, and within it there are many sub-niches that require specialist knowledge in their own right, as does writing about financial markets and listed companies.
So, at the very least, you'll need to be willing to do sufficient research to understand the various technical terms used and keep up-to-date with the business news in your spare time.
The upside is that once you have a fundamental understanding, the machinations of business don't change very much. For example, I've written so much about insurance that I can quickly and easily write an article about the gross written premiums and combined loss ratios of Lloyd's syndicates or the latest in alternative risk transfer trends, parametric covers or captive insurers without breaking a sweat, drawing on the knowledge I've accumulated over the years.
Many right-brained writers wonder whether business writing will stifle their creativity or require much math – the answer really depends on the type of business you're writing about and the type of business writing you're doing.
In my experience, creativity is essential to make even the most boring business topic engaging, and while an affinity for numbers and the knowledge of a few basic formulas has been useful, it is the ability to explain the complex simply and cut through the jargon that has been the most fundamental requirement.
Interestingly, I don't know of many people that have successfully made the leap from working in business to writing about it (though that could be because the money is better in business), so as with most writing, being a good writer is more important than your level of subject matter expertise.
Industry niches within business writing
The world of business is broad, so depending on your interests and skill set, there's certainly an area of business writing for you.
Consider the major categories that most businesses fall into. Wholesale, retail, agricultural, mining, construction, financial services, professional services, manufacturing, transport, information technology, health, accommodation, food, entertainment, tourism, recreation (and within all of those, even more niches).
As a general business writer you could be writing about a mining business one day and a restaurant empire the next, so there's plenty of variety on offer. But it can be hard to keep across the news and developments of the entire business world, so most business writers will specialise in one or two industries.
Different types of business writing
Just as there are many different types of businesses, so, too, there are many different types of business writing.
Beyond business journalism, there's business communications (internal and external), which comprises things like employee newsletters, video scripts, quarterly and annual reports, speeches and presentations, or copywriting, creating materials such as brochures or websites.
If you're writing marketing content for companies, the two main audiences you could be writing for are consumers (business to consumer or B2C writing), or other businesses (business to business or B2B writing), depending on the type of product or service the company sells.
B2C and B2B writing differ in their approach. B2C writing is more likely to be educational, and assumes no prior knowledge so it requires explaining sometimes very complex topics simply, where as B2B writing usually assumes some level of understanding of the industry, and tends to be more technical.
And what you write will probably also be dictated by the size of the companies you write for as small, medium or large businesses have very different communication needs (and budgets).
While on the subject of budgets, anecdotally, business is one of the more lucrative pockets of the freelancing world, due to the level of expertise or knowledge that is usually required. Some of Australia's largest listed companies have deep pockets – and need help to communicate clearly and effectively with their customers and stakeholders.
How to get a start in business writing
If you've decided you want to give business writing a crack, the good news is that you probably already know more than you realise and your way in is staring you right in the face. That's because there's a business component to most of the subjects you're already writing about.
For example, travel writers can extend from writing about trips, tours, hotels or airlines into writing about the finances of the companies that operate in that sector. Beauty or fashion writers can turn their attention to writing about the strategies of the companies that create the products they usually review. Health writers can pivot from writing about health conditions to the investment behind the research that led to the latest treatments.
Covid-19 may have thrown a curveball the way of many writers, but for business writers the show generally went on. For as long as we live in a capitalist world, there'll always be something for a business writer to write about.
Are you a business writer or thinking about dipping a toe into the business writing world? We'd love to hear your experiences in the comments. And don't forget to check out the other posts in our 'So you think you can…' series!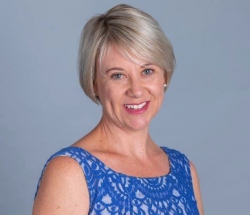 Latest posts by Michelle Bowes
(see all)