So you think you can… be a book editor?
by Jo Butler
21 April 2022
Perhaps your idea of a book editor is the uptight, cardigan-and-glasses-wearing type, pedantically striking their red pen or blue pencil through errant words, lips pursed at the crimes the author has committed against proper grammar and punctuation. Or perhaps you have notions of a book editor as the sophisticated Jacqueline Kennedy Onassis type (the former First Lady was an editor at Viking Books and then Doubleday in New York after the death of her shipping magnate second husband), reclining on a chaise longue in her New York corner office, leafing through pages, primed to discover the latest bestseller, then attending the next glamorous book launch or literary awards night in her diary.
After working in book publishing for nearly 30 years, both in-house at Random House and HarperCollins as an editor and publisher, and as a freelance editor for most Australian book publishing companies, I've met a wide range of book editor types (and author types, but that's another story!). None of these editors exactly match the stereotypes above. Sometimes there are book launches and literary events to attend but there's definitely no time for reading on the job – all of that happens in our own sweet (unpaid) time.
The reality of being a book editor
All of the editors I've met are extremely dedicated, hard-working and good-humoured, with the patience of a saint. They are avid readers, because reading widely across all genres is one of the best forms of training you can have as an editor. They are endlessly curious, great to have on your team at trivia nights, and will check and double-check every fact they come across in the manuscript they're working on because they never know when a reviewer or someone on Twitter or Goodreads is going to brutally pick apart their meticulous work. And all of them are sensitively attuned to each author's voice and quirks, with the aim of helping them to produce the best book possible by the time the typeset pages of the manuscript are sent to the printer for publication – always a heart-in-the-throat moment for both editor and author.

What exactly does a book editor do?
Book editors help authors make their creative work the best possible version of itself. It's probably not too much of a stretch to say they're kind of like personal trainers, but for authors and their words, rather than for fitness freaks doing squats and lunges down on the local dew-soaked oval at some ungodly hour.
Editors aim to help authors realise the potential of their manuscript – by trimming any flab and making it as strong as possible – and they are often the author's first truly objective reader (understandably, the romantic partners and best friends of authors can't always be relied upon to give completely unbiased feedback on their loved-one's magnum opus). Like a personal trainer or life coach, book editors are there to motivate and guide authors to get the best results for their body … of work.
I've heard of book editors being described as first responders – the people who are first on the scene of a crisis to help. They are always at hand to calm the situation, to let the author know that everything will be all right and that they can definitely overcome their writer's block, existential crisis or difficulties in formulating a narrative arc in Part 2 or resolving a plot hole in Chapter 17. It helps as an editor to be empathetic, diplomatic and cool (cool-o-matic?) in emergency situations such as these, especially if an author is resistant to feedback or an ego is rattled because of the amount of work that might be required to get the manuscript into tip-top shape.
Good book editors are also systematic. They need to have excellent attention to detail (grammar, punctuation, consistency of style), while also keeping in mind the bigger picture of plot, characterisation, voice, narrative flow and logic. Google, dictionaries and style guides (such as the Australian Government Style Manual) are a book editor's best friends and trusty oracles.
Types of book editing
There are two levels of edits a book editor may be involved in on any particular book, whatever the genre.
The first is the structural edit, where ideally the editor has a conversation with the author and then provides a detailed report about what's working in their manuscript and what isn't. For example,
does the voice feel natural and authentic?
is the characterisation credible and three-dimensional, or does it rely too heavily on stereotypes?
does the plot or narrative make sense and flow seamlessly, or are there points where it needs further finessing or even extensive revisions?
if the author has written about other cultures – whether it might be Aboriginal and Torres Strait Islander peoples and their stories, or other communities they are not a part of – have they followed cultural protocols and consulted with the relevant communities?
if the author has used extracts or quotes from other sources, have they cleared copyright permissions?
The second level of editing is the copyedit or line edit, which is undertaken after the author has addressed the structural issues the editor has raised. During the copyedit:
typos are fixed
grammar is checked
punctuation is made consistent according to the author's voice or preferred style
repetitions are eliminated
any miscellaneous issues still outstanding from the structural edit are workshopped
An edit is always a process of negotiation but the author gets the final say. After all, it's their name on the book.
In-house book editors also act as project managers, overseeing the production schedule of their books, writing blurbs, briefing designers on the cover requirements, overseeing copyright permissions, editing and proofing sales/marketing/publicity material, organising proof-readers and sensitivity readers, collating amendments and corrections from freelance editors and proof-readers who may be working on the same book, and managing the author's workflow and expectations. No time for any of that lounging-about-and-reading-in-the-office business!

How to get started as a book editor
Immerse yourself in industry websites and publications such as Books+Publishing, the Australian Publishers Association, and the Institute of Professional Editors,
Follow publishing companies and their authors, editors and publishers on social media, just so you can get a sense of what's happening in the literary world and what types of positions are available.
Join your local writers' centre and attend events there, and go to writers' festivals. You will start to get a sense of who's who in the industry and learn about whether editing might be a good fit for you, and where the opportunities are.
There isn't one particular course you need to do or career pathway to follow to get your start in book editing. I did an honours degree in English Literature and worked in bookshops, as well as other retail jobs, to pay my way through uni. I was also an editor of an annual university literary publication, Hermes. I don't think it would have mattered what I studied at uni; it was the bookshop work and the volunteer editing stint that gave me my strongest foundation in publishing and editing because it gave me a keen sense of different people's reading and writing tastes and a comprehensive knowledge of all the various publishers and book imprints in the industry.
Breaking in to book editing
When I found it difficult to break into an editorial position in trade publishing, I started a law degree and applied for legal publishing jobs instead, hoping that would give me editorial experience. My first publishing job was at LexisNexis, where I edited industrial and workplace law publications, and it was there that I was given excellent training in the nuts and bolts of editing: editorial markup, research and fact-checking, and working with specialist and demanding authors – usually barristers – with very healthy egos. 
After two-and-a-half years of legal editing, I saw an ad in the Sydney Morning Herald employment section for an editorial position at Random House, applied, and four months later got the job after two full-on interviews that interrogated my knowledge of books (award-winners and bestsellers) and pop culture (particularly women's magazines and tabloid publications), and an editorial commando exercise that put me through my paces on spelling, grammar and punctuation.
This was all back in the olden days (well, the end of the 20th century) when there weren't so many publishing-focused courses. Back then, a lot of editors simply had to have a degree, usually in arts or communications, but not necessarily exclusively so. Now there are specific postgraduate degrees that focus on book publishing, one of which I have lectured in at the University of Sydney: the Master of Publishing. Such courses may help you to demonstrate your commitment to pursuing a career in publishing and editing to potential employers, and certainly provide a worthwhile overview of what's involved in book publishing and editing, but they are not pre-requisites for a job in book editing.
Increasingly now, publishing companies are recognising the importance of employing a more diverse range of workers beyond the university-educated, white, middle-class, predominantly cis-females they've traditionally employed, so that the books they publish become, in turn, more diverse and inclusive. Publishing companies and other organisations are now offering more targeted mentoring and internship opportunities to attract a wider and more diverse range of candidates. Examples of these are:

For love or money
If you can't get a job as a book editor and you want to work in the publishing industry, consider working in the marketing, sales, publicity or rights department of a publishing company, and you will already have a foot in the door. Quite frankly, the money and scope for career progression may be much better than editorial in some of those other departments.
There are no two ways about it, book editors do not earn much more than an average new graduate salary, even once they've been working for over 10 years in the industry. It really is a job you do for love rather than for money. But who can afford to do that these days in any capital city in Australia without the safety net of a double income in your household or some type of trust fund – or perhaps if you're the aforementioned widow of an American President and a billionaire shipping magnate, respectively?
Let me point you towards an almost four-year-old analysis of salaries in Australian publishing: 'For love or money' where you can find some information about what you can expect to be paid as a book editor. The dismal pay situation hasn't improved much since 2018, and from personal experience I can say that freelance editor rates have barely risen in over 15 years.
Despite this, I now freelance so I that I can be flexible as a widowed parent around my lovely teenage son's needs and be free to take on higher-paying ghost-writing jobs and corporate editing/writing jobs as they arise (I've been in the industry long enough that all my freelance gigs come through word of mouth). The Freelance Editors' Network is a website editors can join to advertise their availability to authors and the publishing industry if you can't rely on word-of-mouth opportunities or your own website.
Although I have loved being an editor and the wide range of creative and interesting people I've been fortunate enough to work with – award-winning literary fiction authors, journalists writing true crime, sports stars, celebrities, debut and emerging authors, and people with poignant and inspirational life stories – it has not been a wise financial decision to stay in book editing for so long. Once I finished my law degree, I should probably have pursued a legal career, but I don't think I would've been as happy or have met as many creative, delightful and talented people, or gathered such a repository of my own absurd stories about the publishing industry and its people.
Final thoughts
My best training as a book editor has been learning on the job from other editors and participating in industry-funded editorial mentorship programs. When I first worked at Random House in the early 2000s, I'd spend hours in the evening studying edits done by freelance or in-house editors that were stored in a giant compactus at work. This was back when edits were done on hard-copy pages and comments were written in pencil on the pages. The way a literary work could be improved and refined through the careful, nuanced attention of an editor, bringing out the best in an author, was inspiring to me, as was the back-and-forth of comments in scribbles on the page between author and editor – some heated (always from the author), others measured and a masterclass in diplomacy (generally from the editor).
Now that we mainly work in Track Changes in Microsoft Word, I'm a little nostalgic for the pencil scrawls and the creative passion they represented. Book editing, despite being so focused on the page, is a job that has people skills and collaboration at its very heart. Conversations by phone, Zoom and/or in person, dissecting and analysing a fiction or non-fiction manuscript with its author, feel like such a rarefied privilege in this crazy, chaotic world – an immense privilege that I have never taken for granted as a book editor.
Are you a book editor? What's been your experiences in the industry, and is there anything you'd add? Read more in our So You Think You Can series here.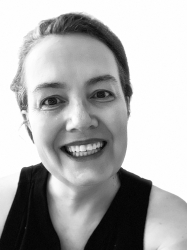 Latest posts by Jo Butler
(see all)