Travel writing: a content specialist shares her do's and don'ts
by Rachel Smith
31 January 2020
I'm in a Facebook group for writers and spotted this post some time ago from US-based content specialist Christine Steele, who's also a former journalist and editor. It was a frustrated response to hiring travel writers who, following a commission from Christine, seemed to no longer care, turned in sloppy work or just dropped the ball in other ways.
A lot of RL members write travel, commission travel articles or covet travel writing as the 'dream job', so I knew Christine's post would resonate. She's kindly allowed us to run her 'do's and don'ts' list here. And there are actually a lot of great takeaways in it – whether you're a travel writer or not.
The DO list
Do send your best work.
Do spell check and sleep on it and reread for grammar and punctuation.
Do use commas.
Do turn in a complete story with a headline, deck and your byline.
Do turn in inspired copy.
Do read the outline we send and try to follow it.
Do ask questions if you have any—before you accept the assignment, and during, if you have any.
Do ask for feedback. Not: "Did you like my story?" But, "Please do let me know if I hit all the marks and covered what was in the outline and if it needs any revisions, thank you." (Don't you want to know how you did? Don't you want to develop a relationship that would lead to ongoing assignments?)
Do show, don't tell.
Do engage the reader.
Do use positive active language.
Do thank the person for the work.
Do be pleasant and professional in your email interactions.
Do check links if you put them in and make sure they work.
Do ask if you should put links in and what they should link to.
Do write within the word count range.
Do care as much about the assignment after you get it as you did when you were trying to get it.
Do meet deadlines or communicate with the person who assigned you the story and let them know how long the delay will be and when they can expect the story.
Do write original copy.
Do order a craft beer and not wine if the story is about craft brews, especially if the company is paying your expenses to eat and drink craft brews.
Do take pictures of the food, the menu, and anything else you think might be relevant and helpful. (Even if not to use, it helps when you are writing so you can describe things better, and your editor might find them helpful if she/he has a question.)
Do connect with me on LinkedIn. (A personal note is not required, particularly if your LinkedIn is self-explanatory, but feel free to include a short one if there is something you would like to point out.)
Do send an email to my work email, if I've provided it, with the cities and states you are intimately familiar with in the subject line and a brief note with links to your work.
The DON'T list
Don't complain in your story.
Don't compare it to something negative.
Don't say you would normally drive right by this place and just stop for gas.
Don't sell yourself as an expert on a place and turn in boring, uninspired copy that I have to spice up by researching the assignment I just gave to you and now I'm rewriting the story about the place I've never been that you told me you were an expert on.
Don't go 200 words over the outside range.
Don't send emails demanding to know what we pay before submitting. (Particularly when it was in the original post.)
Don't send lazy, sloppy work.
Don't send in misspelled copy.
Don't plagiarize from the client's site.
Do make sure the details that you are writing are accurate to the location and time of year so that your experience rings true.
Don't encourage someone to do something that is illegal, not allowed, dangerous or otherwise doesn't make sense. For instance, if alcohol is not allowed on the beach, don't say you relaxed on the beach with a cold brew. If dogs must be on a leash, don't write the story like you let them loose to run wild. If kayaking is not allowed there, don't write the story saying you are planning or dreaming about kayaking there. If the rocks are moss-covered and slick and normally under water, don't say you relaxed on the rocks. If the lake is still partially frozen, don't say you went for a swim.
Don't plagiarise the client's site.
Don't take a story you are not qualified to write—no matter how much you need the work and the money. That is not going to endear you to the editor, who may have other work to give you. If you are honest about what you can and can't do, the editor will respect you and may end up giving you a different assignment that is a better fit for your skill set. For instance, if you don't drink craft beer, don't accept an assignment on craft beers when that is what you are expected to sample and write about for the story, especially when we are paying for you to eat and drink craft beer.
Don't cold call me.
Don't message me on Facebook, unless you just want to chat privately about something, vent, agree with me, disagree with me, or say something personal, non-work related, or something you just generally don't want the whole world to see.
Don't friend me on Facebook unless you think we should really be friends there. Like non-work friends. I use LinkedIn for my professional connections.
Don't shoot the messenger.
Thank-you again to Christine for allowing us to share her post. As an editor, do you agree with Christine's do's and don'ts? And if you're a travel writer, is there anything in this list that's made you think differently about how you work with editors and clients?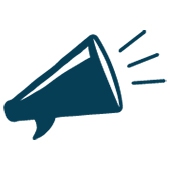 Latest posts by Rachel Smith
(see all)