Warning signs a company has gone bust
by Rachel Smith
01 June 2018
There are some experiences in your career you'll never forget. Learning that a client or company has gone bust – and you're a staffer or freelancer owed money or entitlements – is one of them.
I'll never forget the day the company I worked for went under. At 4pm, liquidators arrived, told us to pack up our stuff and marched me and my colleagues out of the warehouse offices we occupied in Pyrmont. At the same time, the same thing was happening to our colleagues in Melbourne. It was a pretty scary, awful day.
That experience started me on the path to freelancing. And I was reminded of it this week when a List member, Kate, told us that Copeland Publishing, which produced Sydney's CHILD and similar papers in other States, has appointed liquidators.
We all know print mags are doing it tough, so it's never a happy day to hear news like that. But sorry – I'm always going to be on the side of freelancers who were told to file copy by a company that knew it would never be paying for it.
"I was never told the company was going into liquidation at all," says Kate. "My last email chasing payment was sent back saying the email doesn't exist anymore, so I tried calling them and the phone message said the office was closed and that the messages were being monitored. But I never received a response and was never told that the company was closing. I had to Google 'Copeland Publishing' and 'liquidators' to find out that liquidators had been appointed two weeks ago!"
Before learning that, Kate was still commissioned by the company – and filed copy as usual, unaware that anything was remiss. "I'm disappointed that they continued to give their freelancers deadlines to meet when they knew they probably wouldn't be able to pay them."
How to know a company's struggling financially
Rumours are rife. Sometimes you'll hear rumblings that things are afoot. Other times, you never hear a peep until the liquidators arrive.
Pay rates or salaries never go up. If you're at staffer who's been on the same salary for years without a raise, that's cause for concern. As a freelancer, if the word rate or hourly rate hasn't changed in years – and you're blackballed when you try to push for more – that can be a sign of trouble.
Pay rates go DOWN. That may sound crazy but I've been a victim of rates going down and I know other freelancers have too. You're simply told, 'We are now paying $X for a double-page spread, like it or lump it'. If you still want the work, you have to accept the new rate. No joke.
There's lots of turnover. Or people are talking about the 'revolving door' on upper level management.
A hiring freeze drags on forever. Similarly, a halt on freelance commissions can also be a sign of trouble.
Staff leaving and not being replaced. "One red flag for me was when my in-house contact left her position and was never replaced," says Kate. "Obviously she knew what was going on and left. I don't fault her, I just wish the freelancers were told the company was in trouble and then we could've decided if we wanted to wear the risk of continuing to provide our monthly content."
Cash flow issues. A change to pay cycles if you're a staffer is a big red flag. And having to chase payments as a freelancer is never great either. "Copeland's payment terms were 60 days, but each and every month I had to chase up payment, so 60 day terms turned into 90 days, although I was eventually paid," says Kate.
What to do when the company has gone bust
Experts advise sending a letter of demand with proof of the monies you're owed as part of a formal request to recoup the money. You should also seek immediate advice from a lawyer or the MEAA as to your rights.
Kate is owed over $1000 and waiting to hear from the liquidators about the process (if any) to get paid. She admits she doesn't hold high hopes.
"My advice to other freelancers would be to really think about working for publishers or any client where you constantly have to chase payment. I am lucky in that they weren't my only source of income and not a high paying client. At the end of the day I have other great clients and I focus on that."
In my case, the liquidators eventually funnelled some funds down to staff like me. Super contributions were never paid, but I remember receiving a measly $2000 out of the wages I was owed.
It went straight onto a laptop so I could start freelancing – and I've tried to have fingers in multiple pies ever since.
Have you lost money because a company you worked for appointed liquidators?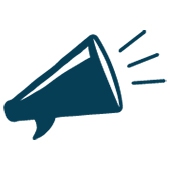 Latest posts by Rachel Smith
(see all)