5 ways to get corporate clients (without hustling)
by Lynne Testoni
15 March 2019
It's no secret that making a living just as a freelance journalist these days can be more challenging than it used to be – but it's not all bad news. If you're good at diversifying, you can snap up all kinds of work that pays a lot more than print. Case in point: in the two years I have been freelancing, I have never been busier – or been paid more! And it's because I decided to write for corporate clients to supplement my journalism.
There are so many opportunities in the corporate world that it is easier than ever to make a comfortable living. Every company, no matter their size, has a website now, and someone has to write the words – and there is nobody better than a seasoned professional wordsmith such as the people on Rachel's List.
But you don't have to be a pushy sales person to get the work (a journalist's greatest fear). As Rachel and Leo have always said, today's freelancer has to be agile and open to change. Or even open to new opportunities.
Here's some of what I have learnt in the last two years.
1.   Get the basics right
When you enter a new market, people will Google you before commissioning anything, so you need a website right from the start – it doesn't have to be fancy, use Wix or Squarespace to begin with. Yes, you need a CV (a lot of corporates want this) and yes, you need an up-to-date LinkedIn profile. I get a lot of work via word of mouth, but every time someone hears about me or my work they check me out online before emailing or calling me. Sometimes they also have to get their manager to approve your appointment as a contributor, so it's good for them to be able to share a link. A website makes you look like the real deal – and a professional. And if you go to meetings (which you might need to do at the beginning), dress well. The corporate world is more formal. It's way better to be overdressed than too casual.
2.   Get your finances and quotes in order
Corporates have systems – they often need to raise purchase orders based on quotes. If you have dodgy looking quotes and proposals, they won't trust you. I use a cloud-based accounting system (Quickbooks Online) but Rachel's List has some great templates for invoicing and tracking finances while Kate Toon's excellent site has some templates for quoting and doing proposals. Charge GST (even if you don't think you will reach the $75k threshold). It makes you look more professional and if you don't, you look like a small operation that can't be trusted. If you are not good at numbers, you need a bookkeeper. And – and here's the good news – you can charge a lot more to corporates. Pricing yourself too low makes you look like an amateur. Like most content providers I charge by the project and I'm pretty fast and efficient (that's what years of working for cash-strapped media companies will do to you) so I can get a lot more work done in less time. You can easily get $1 a word, up to $2.50/word for some industries. It's not unusual for me to knock out two 600-word blog posts in a day and charge $700 each for them. In contrast, the same amount of work for a magazine would pay a quarter of that amount.
3.   Develop a niche
This is really about going with your strengths – and background. Having a niche and its accompanying contacts and knowledge allows you to charge more. My main niche is interiors/design/architecture because I had done a lot of writing for interiors magazines. I write website copy, blogs, articles, profiles and case studies for builders, building materials, home accessories and designers.
While the work is challenging, it is in an area where I have some expertise and experience. I had great inside knowledge about corporate brands in that space and I had some good clips/PDFs to show clients. (PS, I learnt that no one in the corporate world cares about the shiny jobs – celebrity profiles, house stories – what they loved were my Buyer's Guide stories: All about flooring, tiles, exterior colour palettes etc etc.). Go through your work and pull out anything more commercial/product-based and use that on your site. Save the shiny pieces for friends and family.
4.   Use your contacts
Put the word out that you are now freelancing for corporates and you will be surprised how many of your contacts will be in touch. Every industry needs good content and it's surprisingly hard to find people who know their stuff (and can spell). Another good source of work is the commercial/advertorial departments of newspapers and magazines – sponsored content. Most media companies freelance out their advertorials at a good rate, often twice the editorial rate. Speak to your editorial contacts and see what the deal is. If you are a regular writer for a publication you might have an inside chance.
You only need one or two clients to start the ball rolling and build up a corporate portfolio. It really is who you know. In 30 years of writing, I have built up a great contact list and my clients just love my industry connections. They are amazed that I know how to get quotes/interviews from prominent architects. Journalism 101 really. I have asked my PR contacts to supply images/experts/tips for non-competing clients, which has helped my clients to double their reach. For example, a tile company is often happy to supply images or commentaries in content on a paint company website. Add in hyperlinks, credits and social tags and both companies love you for it.
5.   Don't sell yourself, advertise
Back in the day, journalism and sales were silos that never met and most writers hate the hustle. I get it. But you don't need to be pushy. I don't push my services onto anyone, but I do say what I do. When I interview experts for stories, I say that I am a freelance content provider and I do a lot of work for corporates (and mention some of my clients). I have got work this way. For instance, I interviewed a kitchen designer for story for Caesarstone and at the end of the conversation she asked about my background and if I worked for other companies. I gave her a potted bio over the phone and offered to email through my rates. She's now a regular client. I update my website regularly (which helps with SEO and makes me look up-to-date) with new work. It doesn't have to be all-consuming; I just upload a PDF or a hyperlink every week or so. Go to industry functions and take a business card. People will always ask what you do. Cards are supposed to be old-fashioned, but they work for me.
So they are my top tips. There is good, high-paying work out there and exciting opportunities. If you have secured corporate gigs, what worked for you?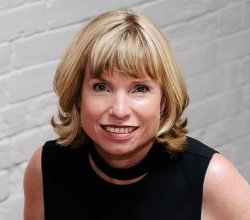 Latest posts by Lynne Testoni
(see all)