Freelance websites: 11 easy ways to get yours up and running
by Rachel Smith
01 April 2021
Updated June 2022
I once had an editor say to me, "If you're not online, you're pretty much invisible." Gulp. But, he was right – the well-thought-out, most beautiful freelance websites will always get attention and land more work. My site has just had a revamp, and at least once a week a lead will tell me my site is what made them want to hire me.
That said, you don't have to spend oodles of time or money to get an online presence. And for those who don't have lots of digital skills, I can see the appeal of these quick, user-friendly site builders and portfolio platforms. Make a cuppa and get your new site sorted in an hour or two; it's that easy.

This is a platform built just for journalists and it's quite a cool option if you don't have a self-hosted portfolio of your own. It backs up every article you've written, even if the online outlet deletes it from their website. It'll also search and find new articles and add it to your Authory page. You can create collections of articles – like 'interviews' or 'health pieces'. And readers can also follow you via the platform and be notified when you've published something new. It costs $8/month if you pay annually in bulk (and Authory is offering Gold members 30% off the annual fee – click through to our perks page via any of the jobs pages).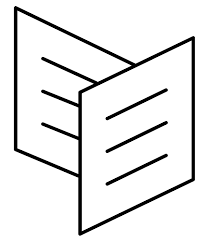 I love the simplicity of Carrd.co page builder – you can create free, fully-responsive one-page freelance websites from scratch, or speed up the process with a paid landing page template that works on Carrd's platform. There are landing page templates for everything from podcasting to newsletters, and they're super contemporary and eye-catching.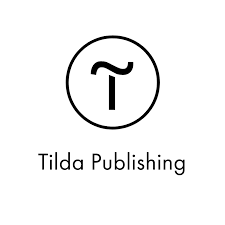 Tilda Publishing is a website builder that enables you to create intuitive, beautiful freelance websites without coding – using pre-designed 'blocks'. There are over 500 different types of blocks you can add to your site, from forms to videos, typography to covers, to help you build anything from a blog to an online store. You can also create your own blocks from scratch and it's all highly flexible and responsive. There's a free option but if you want a custom domain and other features, it's $10/month.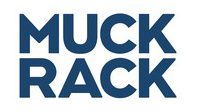 Journalists and PR professionals can create a free profile here – and your clips, outlets and social media accounts are updated regularly. Once you're verified in Muck Rack's directory, you can track how your work is being shared, keep up with your colleagues' updates, get targeted releases from PRs in your niche and find career opportunities. Cons? The interface is a bit blah – it's more of a directory than a freelance website.

Lots of journos choose this platform to create freelance websites, with good reason. There's a free plan here (10 uploads) or you can opt for a Plus plan ($7.50/month) with unlimited uploads or a Pro plan ($15/month). Pro gives you a https certificate, custom domain, unlimited uploads and pages, back-ups, password-protected portfolio and more. There are lots of beautiful templates to choose from, too.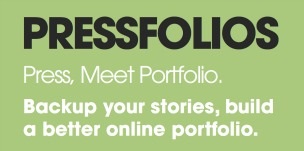 This platform is aimed at journalists, reporters and editors, promising to get you online fast (no coding required). There's a free 14-day trial, then prices start at $14.99/month for unlimited story uploads, back-ups and more. An easy way to start if you're not super-technical, and you want a freelance website to show potential employers. These freelance websites don't have a huge amount of wow factor but as a home for your work, they're functional and they do the job.

Its blog for freelancers is hugely valuable and that's what initially lured me to this US content agency, which is always looking for journalists with strong credentials and high-profile clippings. I know some Australian journos get a lot of regular work through this platform, but I'm not one of them (despite having a profile for years, updating it quite regularly and working in similar fields to the call-outs they post). When building your portfolio, the site will search for your articles via domain names you plug in, but if nothing is found you need to enter URLs manually. (The opposite can happen too, where the site will pull in heaps of stories from a domain name that aren't yours, so check your profile carefully.) Also, if older stories disappear from where they originally ran, they do from here too, you'll need to update your profile.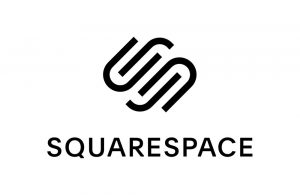 This website builder is famous for its beautiful themes – many people think they are superior to those available on WordPress.org. So if you want something you can create fairly quickly, this platform's drag'n'drop capability (and the chance to code when required) could be the ticket. Top points for being able to achieve gorgeous, professional freelance websites in record time.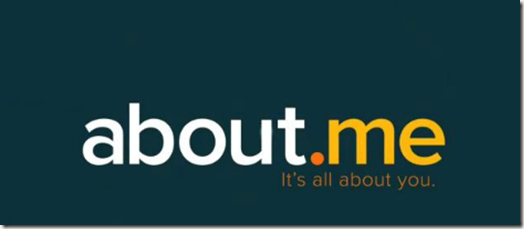 If you favour the minimalist approach, you can build this one-page site in half an hour – all you need is a great holding pic, a short bio and links to any social media accounts you hold. For inspiration, don't forget to take a peek at the most popular About.me pages – I'm sure Richard Branson is on here somewhere. It's free for a basic page but if you want more features, it's $6.58/month.

WordPress is the big cheese in the website building world, hosting millions of freelance websites and blogs. The content management system is intuitive and super powerful with loads of plugins, themes and ability to customise, but this isn't a put-your-site-up-today option. (You may want a web designer to tweak bits and pieces for you). Opt for self-hosted WordPress.org – far more professional.

Several years ago, Wix got a bad rap for creating sites that that struggled to rank on Google, but I've heard that isn't so much a problem anymore. And for beginners who want a proper website to showcase their work as opposed to a splash page, Wix is a pretty easy option thanks to drag'n'drop functionality and lots of optimisation options. The only drawback is, you can change your theme once your site goes live – which is a pain if you get bored with your site and want to refresh it with a new theme every couple of years.

Easy to customise and another great way for any online newbie to showcase their work as a writer, journo, blogger, designer etc. An online portfolio created here is showcased in the directory and there's a US / UK jobs board to check out, too. As freelancer websites go, though, these have a pretty basic look'n'feel so might not be for you if you want something really contemporary and modern.
Do you use one of these site builders? Or have you built your own site? Looking at other freelance websites is a guilty pleasure of mine, so feel free to share your URL in the comments!

Main image: Nathan Dumlao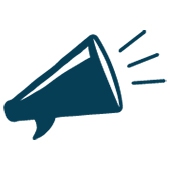 Latest posts by Rachel Smith
(see all)