ASK US WEDNESDAY: "Practical tips for organising multiple projects?"
by Rachel Smith
10 May 2017
Dear Rachel and Leo, I'm a long-time freelancer but a terrible organiser – and I am desperate for tips on how other freelancers organise and juggle files, notes and ideas for multiple projects. Is it all online? In the cloud? Hard copies? What do you keep in terms of story notes? What do you chuck? Help. Sue
Great question Sue! Good organisational skills are a must when you're freelancing, just so you don't go bonkers OR miss deadlines. I'm guessing everyone will have a different way of doing things – so I'm just going to tell you what I do, and then hopefully other List members will share their thoughts in the comments.
For a bit of a background, my work spans a lot of different areas. I write for magazines (consumer and custom), I do a lot of digital writing and social media, and I blog for different clients. I also occasionally build websites for clients too. And, I also run Rachel's List and collaborate with three other people daily (Leo, Jonelle and Claire) about the different tasks involved on a busy site like this with a lot of members. So here's how I make sure I keep everything separate and can find everything when I need it.
1. In my email…
I have a Freelance folder and within that, separate folders for each client or company I work for. I also have separate folders for 'Potential clients' where I feed leads and promising emails, and a folder for 'Not in service' where I file clients I'm not currently working for. If I go back to working for that client, I pull it out into the main folder system. I put asterisks before the names of the main clients I'm working for so they flow to the top of the list and are faster to access.
2. On my hard drive…
Again, I have a folder system for each client or editor and sub-folders in that folder separating out individual projects for those clients so they're easily accessible. I also typically have image folders for each client in their folder but am looking into a separate image filing system (I do a fair bit of image work for Rachel's List and pic research for a fair few of my clients).
3. In the cloud…
I upload a lot of my work to the cloud, especially stuff I'm terrified of losing and have been working on for a long time (iCloud, GoogleDrive or Dropbox are my favourites), but it's on my to-do list to have my entire folder system in the cloud eventually.
4. On my desk…
I have a hard copy system. Because I'm often working at libraries or cafes these days, I find it super helpful to be able to grab a physical folder for the story I'm working on and have print-outs of transcripts, drafts, scribbled notes and so on all in the one place. Each folder has a post-it note stapled to the front with the story and the deadline so I can zip through the folders at a glance and see what's coming up or due.
5. On my to-do list…
I use TeuxDeux.com ($24/year) as a digital to-do list that syncs between my desktop and my smartphone. The layout's clean, I can see at-a-glance what I'm doing that week and what's due, and the to-do lists I can create underneath that keep track of thoughts, pitch ideas, interview subjects or editors I'm waiting on. All can be moved to other areas of the list, and you can create recurring 'to-do's' and email yourself new to-do's to add to the list which is also super handy. The only downside is you can only see a week at a time.
6. On my ideas file…
I use Trello, a system of boards, lists and cards that enables you to easily group ideas, links and even photos. You can colour-code items, share boards with other people and create 'team' boards for projects with a few collaborators. You can also flip between a calendar too, which has been invaluable for our content planning at Rachel's List. I'm toying however with going back to Google Calendar for real project planning as my work at the moment is a mixture of one-off jobs and ongoing projects and I want a better reminder system than Trello offers.
7. On chucking and archiving…
A really hard one for me! While I do archive emails from time to time to keep my mammoth beast of an inbox under control, I try to get rid of hard copy stuff as much as possible and re-purpose hard copy folders for new stories. I try and use story notes as scribble paper so I can recycle that as much as possible too. But if anyone else has ideas for how they deal with hard copy notes and how long they keep it all, I would love to hear about it.
List members! How do you organise and juggle your work?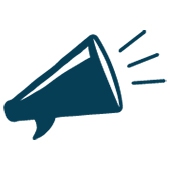 Latest posts by Rachel Smith
(see all)