Clubhouse for freelancers – big time waster or best thing ever?
by Sue-Ellen Horton
26 February 2021
I've spent the last few weeks wandering around in Clubhouse.
(I'm @sue-ellen if you want to come find me 😉)
What's Clubhouse? It's a new invite-only, audio based social media app that has everyone talking. And talking. And talking.
Other than being able to chat with people all over the world about almost anything, it's been great for my little copywriting business. And I imagine Clubhouse would be useful for all kinds of freelancers and solopreneurs.
Let's face it, the life of a freelancer can be lonely at times. Even if, like me, you're not really a people person. We all need to connect somehow.
It took me while to figure out how to best use Clubhouse to help my business, but I did. Here's what I discovered.
Find and build your community
When you're writing your bio and choosing interests, you're already telling Clubhouse what you like. This means you'll see the types of 'rooms' you want to see. With one click you're listening to or talking with experts (or wannabes) in just about industry you can think of.
For me, its copywriting, marketing and business. Okay and perhaps some trash TV and paranormal stuff. Just for fun.
Top tip:
Join the Vegemite on Toast club. It's for Aussie's only and there's always something happening. Lots of great business rooms to learn all the things.
Networking
This is when you have to be brave and resist the lure of the Bridgerton or Binge TV rooms. While they're fun, they won't help your business.
Check out who others in your industry are following. I was invited by a copywriting friend, so I just followed who she followed until I started finding other writers and marketing peeps myself.
Your bio allows you to link directly to your Twitter and Instagram accounts so, while you can't DM anyone inside Clubhouse, a few clicks and you're connecting on the outside.
Top tip:
Make sure your LinkedIn profile is in good shape because heaps of people will want to network via LinkedIn.
The watercooler 
Because it's not all business, all the time.
Jump onstage and join the chat in a social room. Talk about world events. Find the gossip on your fave reality star. You may even get to talk to your celebrity crush as celebs are suddenly flooding into Clubhouse.
Fun story:
I was chatting in an Aussie room the other night. Just the usual Aussie banter and storytelling. You know the deal. Then a young Korean man comes in and 'outs' one of the blokes in the room as a big Korean TV star. We had no idea and the TV star wasn't about to tell us. As is the Aussie way, he told his story and then we all just got back to our late night banter and fun.
It's a true drop-in audio app
There are regular business-y rooms so you can schedule times to drop in and listen. But if that doesn't suit your freelance schedule or lifestyle, you can just pop in anytime. Help ignore the backseat dramas as you drive kids to school. Learn all the things as you walk on your treadmill or sift through spam emails.
It's 100 percent up to you what you do and when you do it.
Rooms and collaborations
Have something to say or share? Want to establish yourself as an industry leader before Clubhouse is open to the public?
With only 8 million people worldwide on the app, right now is the best time to get ahead of the curve.
I'm annoyingly introverted. While I could see all the benefits of running a room and trying to establish myself in my industry, I was frozen with fear. So, I offered to co-host a few rooms and what do you know? I did okay and it was fun. I also got some business enquiries.
Hot tip:
Co-host a room with someone in an adjacent industry. And until you get some experience, co-host with someone with some moderating experience so they can help you out. I ran my room with a marketing specialist. It went off without a hitch and we both got amazing feedback.
Don't be scared to ask for what you want
You never know who's in your room. You never know who they know. Be brave and jump on stage to ask for the help you need. Ask the question you've always wanted to ask.
Sure, there's some shouty (mostly) American rooms where for just $79.95 and the soul of your unborn grandchild, you can be a billionaire by tomorrow. If you thrive on that environment, you've hit the jackpot.
But if you're after more regular business advice, Clubhouse offers you the sort of close contact you'll not find elsewhere.
Always wanted to ask Kate Toon a question about SEO? Kate hosts regular rooms on a variety of topics under her Misfit Entrepreneur banner.
Want to suss out Suz Chadwick and ask her about her drool worthy Insta? Suz is a regular Clubhouse host and again, just a raised hand away.
Fun story:
I wanted a connection at Daily Mail to pitch a story. I politely and within the parameters of the discussion asked if anyone could connect me. Connections were duly made via LinkedIn.
Did it turn out well?
It did not. In fact, I never even received a response.
But that's not the point.
Within hours of asking, I was introduced to a Daily Mail editor. While I ended up publishing my article elsewhere, I still got what I asked for.
Clubhouse etiquette
While you agree to formal T&C's when you join, I have a few etiquette tips to share.
Don't be a dick Don't be rude. It's that simple. Be polite and listen to what others say. You'll get your turn.
Stay on topic If the room is talking about digital marketing, don't start randomly talking about your weekend.
Don't go off on a tangent It's boring to listeners and some mods will simply fling you back into the audience.
Aussies speak another language If you're in non-Aussie rooms, it will soon become clear that we speak a whole other language. It will lead to some interesting conversations. And loads of laughs.
It's only been a few weeks but I'm really loving Clubhouse. It's great for just lazing around and chatting but it's also giving me some solid business connections that are leading to actual work and real dollars.
Like anything else, Clubhouse is what you make it.
And far from being a time waster, for my business, I think it might be one of the best things ever.
What do you think about Clubhouse for freelancers – have you used it, and has it helped you build new connections and maybe even find work? We'd love to hear your experiences in the comments (and don't forget to include your Clubhouse handle so others can find you, too.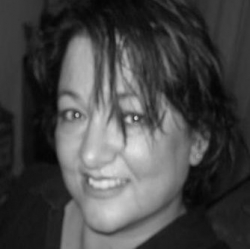 Latest posts by Sue-Ellen Horton
(see all)