Futureproof your freelance career: The Content Byte Summit is coming to Sydney!
by Claire Chow
04 May 2023
Two days of presentations and panels
Networking opportunities with like-minded writers, journos, content specialists and copywriters
Working lunches and morning / afternoon tea provided
Welcome cocktail party on the helipad of the HMAS Vampire
Stunning harbourside location
It's no secret that AI writing tools have thrown the cat amongst the pigeons, advancing in (seemingly very sudden) leaps and bounds. And while some writers are rushing to embrace AI and the promise of increased productivity, others are skeptical about how tools like ChatGPT will impact their businesses. Enter: The Content Byte Summit, an inaugural, in-person event for writers keen to futureproof their careers in the age of AI.
The event, hosted by The Content Byte podcasters Rachel Smith and Lynne Testoni, brings together an all-star lineup of experts. They'll helm a range of topics sessions and panels designed to help you build a resilient, thriving freelance career going forward.

What to expect at The Content Byte Summit
The program
The Content Byte Summit's two-day program has been carefully curated to offer a diverse array of presentations and panels. You'll learn how…
To hone the skills to set yourself apart as a writer – from content strategy to interviewing, to the kinds of writing AI can't replicate
To escape the low-pay cycle and boost your earnings significantly
To build an AI-proof marketing toolkit that'll bring in targeted leads
To pitch editors, corporates and agencies (and find out how AI is impacting those hiring freelancers, and what their expectations are)
To upskill – and tap into micro-credential opportunities to save time and educate yourself on just the skills you need for your business
To use AI tools effectively (if that's something you're keen to try)
To tap into diverse income streams you might not have considered
And much more.
The keynote speakers
US-based content marketing experts Ed Gandia from High Income Business Writing and Jennifer Goforth Gregory from The Freelance Content Marketing Writer will be flying in (check out their must-see sessions on the program). Look out for a webinar coming up soon featuring Ed and Jennifer so you can get to know them before the event – and there may even be a sneaky podcast appearance as well.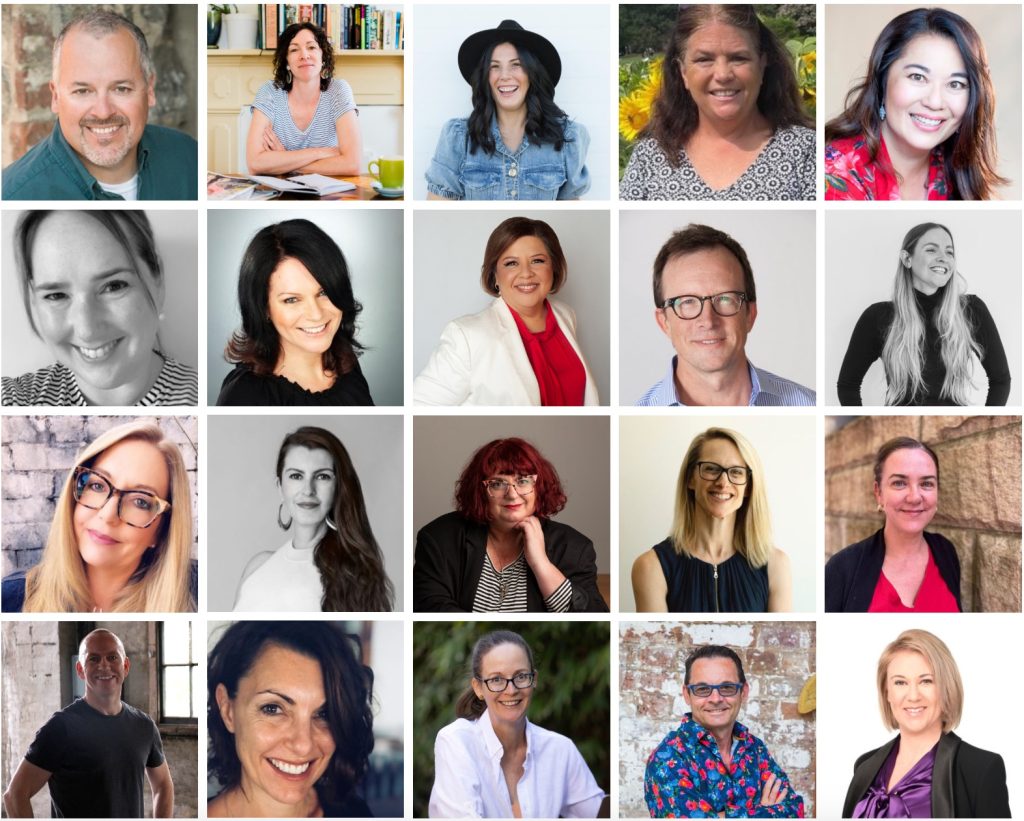 Local speakers and panelists
There's a fantastic lineup of local speakers and panelists to look forward to, all of who'll be shareing their insights and strategies.
They include Claire Kimball from Squiz Media, author and columnist Kerri Sackville, self-publishing expert Anna Featherstone, Australian Writers Centre CEO Valerie Khoo, award-winning travel writer and course-creator Lindy Alexander, and UX copywriting guru Susan Reoch, among others. With so many industry leaders in one place, you can expect to pick up plenty of valuable insights and actionable tips for your freelance business.
And over on the Summit blog, there'll be Q&As with a different speaker each week so you can get to know them before the event – check out the latest post with editor Carrie Hutchinson here.
Cocktails on a gun-ship? Yes indeedy
It's not every day you go to a cocktail party on the helipad of a destroyer ship – but with a VIP ticket in hand, you're invited! This shindig is a great chance to meet and mingle with other attendees and many of the speakers and panellists before the event begins the following day.
Guests and speakers will be aboard the HMAS Vampire from 6pm, with cocktails and canapes served against the stunning backdrop of city lights and Darling Harbour. Sounds pretty spesh, right?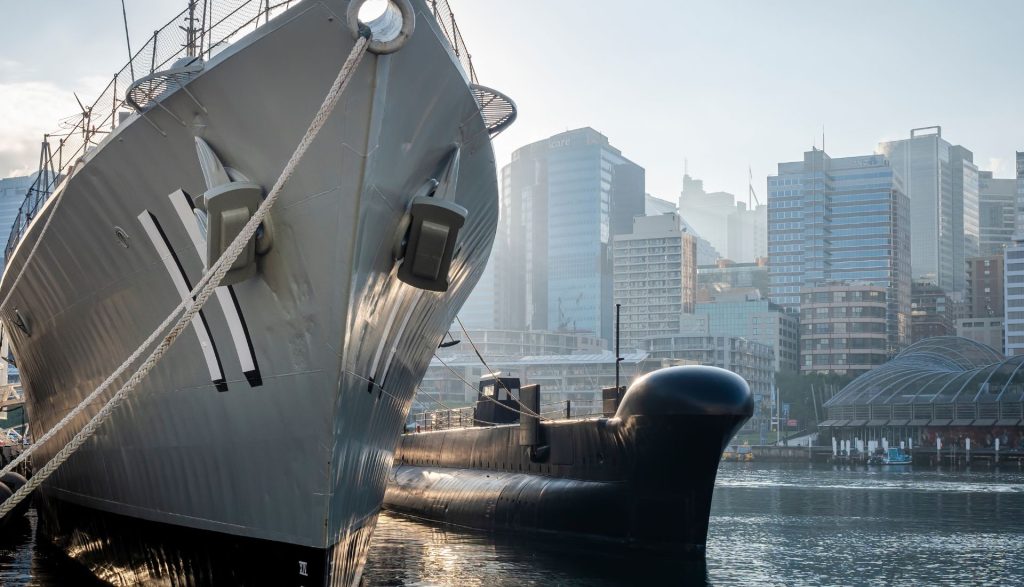 The venue and what to expect
The Content Byte Summit will be taking place at Sydney's Maritime Museum, a unique venue with a comfy theatre and exclusive area (The Tasman Gallery Room) reserved for attendees – where you'll congregate for working lunches, morning and afternoon tea.
Pop outside for some fresh air during the breaks, wander around the Museum itself or take the opportunity to meet other freelancers and network with speakers in attendance.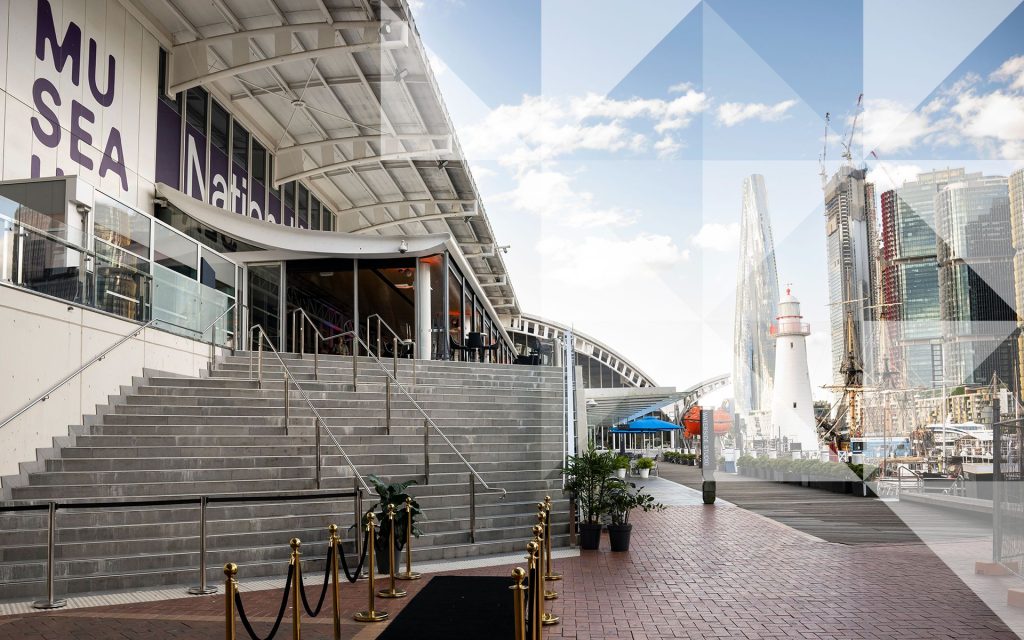 The food and breaks
No event is complete without good food and refreshments to keep you going! Start the day with a hot coffee or tea from the coffee cart in the Tasman Gallery Room.
There'll also be delicious working lunches on both days plus morning and afternoon tea provided to keep you energised and focused.

Tickets, earlybird tickets, Gold member deals
Earlybird tickets for The Content Byte Summit are available until June 30th, so don't miss your chance to grab a discounted ticket.
If you're a Gold Member of Rachel's List, you can also enjoy an exclusive $100 discount (hint: you can find the discount code by logging into the site and clicking on any job – the code appears on all the job pages). Snapping up your ticket before June 30 guarantees you earlybird prices as well, although your Gold member code can be used on VIP tickets right up until the event.

Visit thecontentbytesummit.com.au for tickets and program outlines.

Got a question?
We're a key sponsor of the Summit so feel free to get in touch with us or email hello@thecontentbytsummit.com.au
We're counting down the days until September and looking forward to hanging out! Share your comments below on AI and the measures you're taking to ensure your career is ready for whatever the future holds.
Are you coming along to The Content Byte Summit? We'd love to hear what you're most looking forward to in the comments.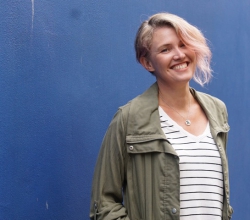 Latest posts by Claire Chow
(see all)