Hello, winter masterclass series!
by Rachel Smith
07 June 2019
You've asked us for events for a looong time… and we've finally planned out a winter masterclass series that we reckon will go a long way towards helping you become a smarter, richer and more in-demand freelancer.
These events are all in Sydney, but we're looking at planning masterclasses in other States depending on demand, too, and we may also offer tickets to an online version for those who can't make it to the live class. Plus, all masterclass ticket holders have the chance to win a $150 voucher to The Pantry Manly, AND a 3-day getaway at Happy Buddha Retreats worth $748 in the Blue Mountains. Here are the details of what's coming up.
Masterclass 1 – Beyond Journalism: How to survive and thrive with different income streams
Saturday, July 6 from 9am to 1pm. Buy tickets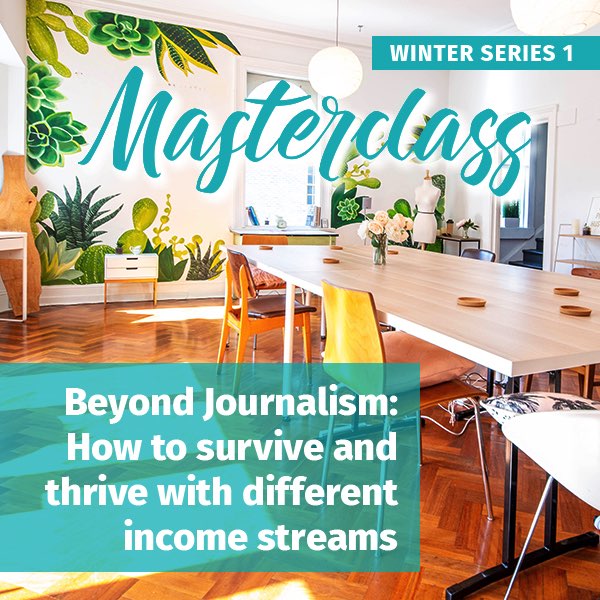 The first in our series is all about reinventing yourself (our party line at Rachel's List). Our four fab speakers – Lynne Testoni, John Burfitt, Michelle Bateman and Ellen Hill – all started out as journalists (and most still work in the industry as well). However, they've learned that making a comfortable living as a writer these days is all about tapping other, often more lucrative areas. Better yet, they'll show you how.
Lynne will be talking about corporate copywriting, how to identify possible clients, develop a niche to secure high-paying jobs and the types of rates you can command as a corporate content writer. Michelle will share how to get work in content marketing – the skills that are most highly sought after, plus what to charge. She'll also reveal the differences between journalism and copywriting, how to quickly upskill, pricing copywriting projects and finding your copywriting niche. Bonus: hear also about UX writing and the curious new world of microcopy.
John Burfitt will be talking about teaching, training and coaching – how to use your skills and knowledge to help others and get paid to do so (whether that's in the academic world, a corporate setting or a one-on-one coaching session). And Ellen will be talking about about transitioning into PR from journalism: the tools, resources and skills you need, where to find clients, how to sign them up and what to charge for different types of PR work
Buy your tickets for this masterclass now
Masterclass 2 – Visibility: Tips, tricks and strategies for landing clients online and offline
Saturday, July 27 from 9am to 1pm Buy tickets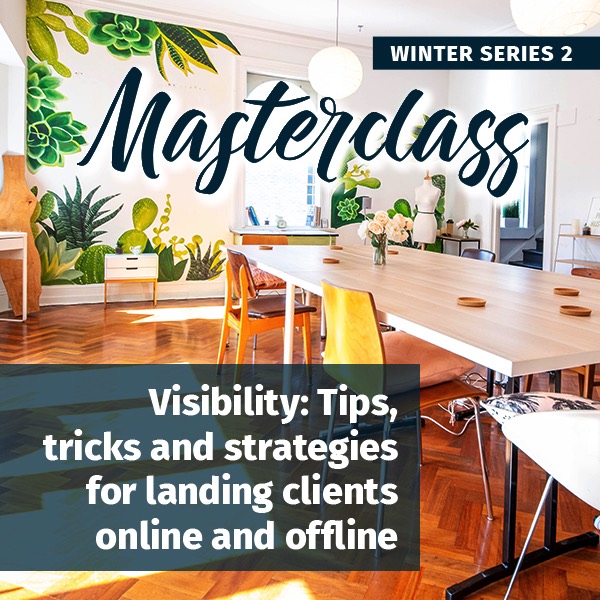 We've got an equally stellar line-up for our second masterclass, which is coming up at the end of July (tickets on sale next week). This event is all about what you can do to be front and centre as a freelancer – and land regular, ongoing work both online and offline. Our speakers include Jude Love from Journos Get Online, who'll be talking about the anatomy of a good sales page, telling your story and how to review your site as a sales force rather than a portfolio.
Esther Holloway from Site Hustle will be unpacking keywords, SEO and tips on bringing it all together so you can rank higher in Google. Brook McCarthy from Hustle and Heart will be sharing how to optimise your socials to magnetise clients to you, plus her favourite scheduling tools and social media marketing tips for growing your numbers and increasing your leads. On the flip side, David Wasserman and George Redmond from Wasamedia will talk about marketing yourself offline: how to become your own personal PR machine, find clients and nurture ongoing relationships.
Buy your tickets for this masterclass now
Masterclass 3 – Pitching! Secrets from editors in print, digital and custom media, plus how to pitch your services to corporate + small business clients
Saturday, August 17 from 9am to 1pm Register your interest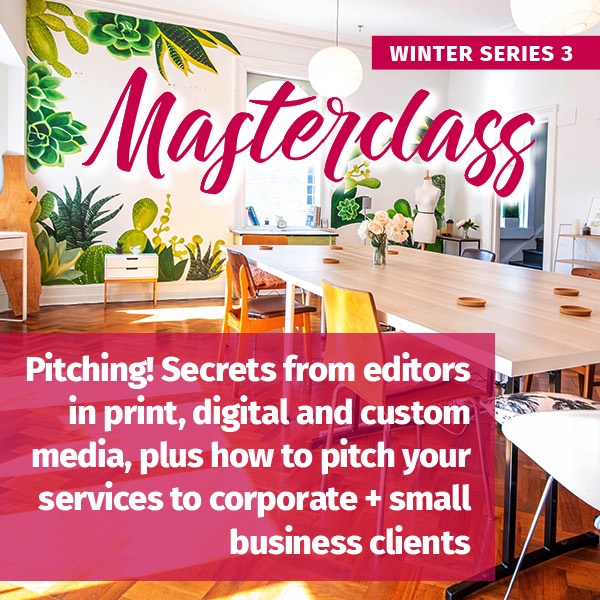 The third event in our winter masterclass series will be a treasure trove of pitching tips straight from the experts. Journalist and content director Lisa Sinclair, who's spent a decade at ACP/Bauer editing titles including NW, Woman's Day and Yours, and is now with Medium Rare Agency overseeing content for Foxtel magazine, will talk about pitching to print. Clare Brundle from Hardie Grant Media will talk about pitching to custom publishers and content marketing agencies, and we're also in the process of locking in a high level digital editor who'll cover the gamut of options there, too.
We're also thrilled to have freelancer extraordinaire Lindy Alexander on board for this event. Lindy pens the popular blog The Freelancer's Year and has written for Sunday Life, The Age/The Sydney Morning Herald, The Guardian, delicious., SBS Life, Essential Kids, Jetstar magazine and Homes+. She'll be sharing how to craft successful pitches and letters of introduction to corporates and small business clients to land ongoing work.
Are you coming along to one of our masterclasses? Or got an idea for a masterclass you'd like us to consider?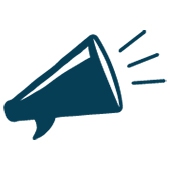 As a kid, Rachel used to carry around a little suitcase of pens and paper so she could stop and write stories whenever inspiration struck. These days, she writes for a living, in between running the show at Rachel's List. Some of you may actually believe she looks like a megaphone in real life, but it's not the case. Honest.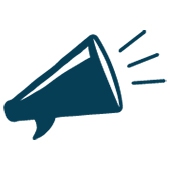 Latest posts by Rachel Smith (see all)