Inside the 'black box' of Copyright Agency payments
by Vivienne Pearson
28 July 2023
Forget December. Freelance Christmas* happens in June! Copyright Agency payments create an annual buzz that's very welcome for freelancers who don't often see unexpected bank balance boosts.
Did missing a payment make you envious of freelance colleagues? Or, did you get paid but don't really understand how it all works? Read on for the low-down on Copyright Agency payments.
What is (and what isn't) the Copyright Agency?
Just to be clear, this is not about copywriting. It's about copyright, a form of intellectual property for creators like freelance writers.
Australia has two copyright-related organisations. They serve complementary roles but, thanks to them both being not-for-profit organisations and having nearly identical URLs, it's easy to confuse them. Here's a quick cheat-sheet:
Australian Copyright Council (ACC) – copyright.org.au: promotes understanding of copyright law and how it's applied since 1968; the same year the Australian Copyright Act was enacted. Structured as a community legal service, ACC has education, advocacy and policy development roles. Check them out if you're after overall information about copyright (including free fact sheets and books for purchase) or have a copyright legal issue.
Copyright Agency (CA) – copyright.com.au: appointed by the government to manage aspects of the Copyright Act since 1974, following pressure from writers including Frank Moorhouse and Judith Wright for financial recognition of organisations, particularly schools and universities, copying vast amounts of books and other writing without payment. The agency was previously called CAL (Copyright Agency Ltd).
Let's follow the money trail: Where does the Copyright Agency get money from?
Given how much stuff is ripped off the internet on a daily basis, you might be surprised to learn that most text and images are covered by copyright and that, if you use someone else's creations, you need to have permission and/or pay for it.
Trying to do this only on a use-by-use basis isn't feasible so the Copyright Agency offers licences. It's similar to how a radio station or dance school pays for a licence to play music rather than negotiating with each musician and songwriter individually.
The Copyright Agency covers texts, images and, a little tangentially, survey plans. Educational institutions, government departments, businesses and media monitoring organisations can take out a licence with the Copyright Agency to allow them to copy and use these materials. CA is the equivalent of APRA and PPCA for music and Screenrights for broadcast media.
In terms of dollars, we're talking big numbers.
In 2021-2022, the Copyright Agency's revenue was $127 million.
In the just-started financial year, the 39 universities covered will pay $28.5 million and the nearly 10,000 schools will pay $13 per student, allowing four million students and nearly 300,000 teaching staff to copy, adapt, share and store content for educational purposes without seeking specific copyright permissions. These agreements are negotiated between the Copyright Agency and relevant peak bodies, like Universities Australia.
These sort of licences are 'statutory licences', which means that owners of copyright (that's writers like us) cannot prevent the use of content, but are entitled to fair compensation if their content is copied or shared.
Business can also pay for a licence to allow them to share content internally. And, they can do pay-per-use for more specific uses, such as including a piece of writing in a book.
The Copyright Agency's Rights Portal allows you to explore these per-use costs. For example, a recent piece I wrote for the Sydney Morning Herald would cost a business $376 if used in a book of up to 10,000 copies and $1,024 if used on a public website for three years.
Enough about the background. Show me the money!
The official term for 'Freelance Christmas' is the Annual Writers' Distribution (it used to be called the Writers' Royalty Claim). There are other payments but this is the biggie.
In June 2023, 5,700 writers received a 'base allocation' payment of either $476.50 or $952.84 (with the higher amount going to who have work/s in a publication that was included in usage data provided by schools or universities).
In the five years I've been receiving payments, I've earned over $3800; an average of $750 per year, though each of the last two years' payments were over $900.
In total, across the 2021-2022 year (the Annual Writers' Distribution plus other agency payments) the Copyright Agency allocated $95 million to over 22,000 creators. Woo hoo!
The Copyright Agency is a membership based organisation so, if you are an author, journalist, publisher, visual artist, photographer, cartoonist, illustrator or surveyor, and haven't already signed up, you should definitely join the 40,000+ members.
Once you're a member, you can see details of your payments by logging in (if you haven't registered yet, see how to below), including downloading a spreadsheet of payments, fees and each year's Recipient Created Tax Invoice.
Disappointingly for many writers, being a member and receiving payments doesn't mean that you'll know where your work has been used (unless it's been paid for directly through the Rights Portal).
A bit about fees
Fees are deducted from your 'gross payment' before money hits your bank account. Before you get grumpy about this, remember these fees are the only income the Copyright Agency receives. Like a union, CA runs on the combined power of members.
You can check out full details here but as an example, I had 10% of my gross amount deducted from my 2023 payment. In addition to admin-style fees, 1.5% of payments are deducted as a contribution to the Cultural Fund, the philanthropic arm of the CA, which offers grants and fellowships (so, if you're eligible for any of these grants, do apply).
Sign me up! How do I jump onboard?
If you're already a Copyright Agency member, skip down to the next section for more info.
If you're not a member and you've ever had writing (or photos, artwork or cartoons) published under your name, sign up now. The sign-up process is pretty straightforward and there's no cost involved. Here's a rundown:
Click JOIN NOW
You'll likely be applying as an individual and select 'Text' as your primary type of work.
Enter your personal details, making sure these match the ID you'll use later to verify your identity – either a licence, passport or Medicare card.
Enter your ABN and the system will find your details including whether you're registered for GST.
Enjoy reading the nice lengthy terms and conditions!
Go through the process of verifying your email and choosing a password.
Verify your identity using one of the ID forms mentioned above.
At this point, your status will show as 'Pending'.
Next:
Enter your bank details. Why? So you can get paid of course!
Tick any of the 'creator types' relevant and whether you're a member of relevant associations (think MEAA or ASA).
Enter any pseudonyms you've written under
State your preferences for how the Copyright Agency will communicate with you.
Then, wait for up to two weeks for the Copyright Agency to go through the process of verifying your details. As the Annual Writers' Distribution happens only once a year, unless you're registering in late-March, there's no worries about this delay.
Registering your publications – now and each year
Once you're signed up as a member, you need to register details of your publications. And, you should put aside some time for updates (I suggest popping a reminder in your calendar before the end of March each year).
You do this in the 'Manage Your Works' area once you've logged into the member section of copyright.com.au
There are two sections. 'Works We Found' are publications that Copyright Agency researchers have found though licence data. Personally, I don't have anything listed here.
The other tab (noting the formatting of the website means it's not immediately obvious there is another tab) is 'Works You Registered', where you can (and should) manually input information about articles you've written.
This is where things get a little 'black-box'. Despite asking questions both personally and for this story, I'm still not 100% sure about the best approach for which works you should register. You have two options:
The Copyright Agency recommends including one example article from every publication (think masthead) you've ever written for. As well as details of one specific story, you're asked to estimate how many pieces of work you've had in this publication. For print newspapers or magazines, you need to include details of your article as well as the ISSN (International Standard Serial Number) of each publication – look them up on the ISSN Portal.
Though only registering one example piece and estimated numbers for each publication is more time-effective than uploading everything you've ever written, the catch is that this approach might mean miss out on a higher level payment. The advice I've received from the Copyright Agency is 'to prioritise publications that are more likely to be copied or shared in the education sector' but I have no insights to offer about how to select based on this. So, your other option is:
Register each story/article/piece you've written. I suggest there's limited benefit in backdating pieces from more than a year ago but perhaps consider doing this from here on.
If, like me, you reckon this feels too onerous for the zero-to-small chance of a higher payment, a good middle ground would be to head into your membership portal at least once a year (before end March) to add any new publications and to update the number of works you've contributed to all publications.
More details for the more curious
Now you've got the basics, here are some finer details for the extra-curious, including answers to questions asked by other writers:
More on what being a member does (and doesn't mean):
Becoming a member does not mean that you're assigning copyright to the Copyright Agency. What you're doing is appointing them to a non-exclusive right to sublicence third parties (in Australia and overseas) to reproduce and publish.
Being a member of the Copyright Agency is not an exclusive arrangement. You're essentially using them as an agent for your copyright and you remain free to license your works yourself or through another agent as well.
More on whether you own copyright in your work:
Sadly, who owns (or co-owns) copyright isn't always clear, either because you never signed an agreement with the publisher, or because the agreement contains legalese that isn't easy to decipher. For more, see the Australian Copyright Council's Journalists & Copyright fact sheet or contact ACC for help.
If there's no agreement, copyright law says the creator owns copyright (though the publication can use the work for whatever purpose you were engaged to create it for).
The Copyright Agency relies on members only listing works that they own copyright for, so the onus is on you to look into this.
Work created under an employment arrangement might be eligible for Copyright Agency payments, particularly for more direct actions such as use in a book. Again, it depends on the agreement between you and the employer.
More if you're a book author:
If you are a book author, you're eligible for Copyright Agency payments either if your contract 'splits' payments between the publisher and the writer, or if your book/s are now 'out of commerce'.
You're able to receive Copyright Agency payments in addition to ELR (Educational Lending Rights), PLR (Public Lending Rights) and the newer DLR (Digital Lending Rights), which are administered by the Ministry for the Arts. That's because these schemes are about loans through libraries rather than copying the materials.
More on wider roles of the Copyright Agency:
More on nuts and bolts of payments, including tax and GST:
Payments from the Copyright Agency should be treated as income for tax purposes. The payment summary they send you is a 'recipient created tax invoice' (RCTI).
Emails with payment details often go to junk. To avoid this, add this address to your contacts: no-reply.memberservices@copyright.com.au
Some of the fees include GST added so, if you're registered for GST, you can chat with your accountant (noting that amounts are low – for my 2023 payment of $952.84, only $12.08 was GST on the various fees).
Answers to other questions asked by freelance writers:
If you have a name that's shared with other writers, the Copyright Agency says they differentiate between individuals (I confess I'm unclear how they do this). It's worth listing all names you've been published under in the pseudonym section and contacting them if you have further queries.
Editors or publications are not notified when you list works you've had published with them.
A summary of helpful links:
I've scattered links through this article but here are perhaps the most important ones:
Join Copyright Agency: https://member.copyright.com.au/s/login/SelfRegister
Copyright Agency page for journalists: https://www.copyright.com.au/membership/authors/journalists/
Copyright Agency Cultural Fund opportunities: https://www.copyright.com.au/culturalfund/
Though I haven't unlocked every single black-box secret, I hope this overview of the Copyright Agency and Annual Writers' Distributions has been helpful. Please do register yourself and your works, then look forward to next year's Freelance Christmas! 🎄
* The term 'Freelance Christmas' to describe Copyright Agency's Annual Writers' Distribution payment day was (to the best of my knowledge) coined by Tim Richards, a Melbourne-based writer. Thanks, Tim!
Are you a member of the Copyright Agency? Is it worth signing up and do you receive payments every year? We'd love to hear your experiences in the comments.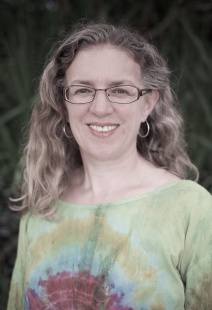 Latest posts by Vivienne Pearson
(see all)