My interviewing and transcribing system
by Rachel Smith
15 April 2020
Updated April 15 2020
I've tried so many interviewing and transcribing systems, and it's a fact that most journalists will have different systems. Some might favour an earpiece and a dictaphone. Others might use an app like TapeACall and Rev, an overseas transcription service which links in to the TapeACall app.
Not me. I mean, I've used all of the above and have found the earbud system transferred too much crackle to my recordings. TapeACall was too buggy and kept failing to upload my finished interviews. Rev was great, until one too many transcripts came through as nonsense and I began to suspect they were using AI to transcript. And then I read this about how Rev treats its workers and decided I wouldn't be using them again.
So my current system? It's very basic, but it does require a quiet room, a phone AND your computer.
I put my phone on speaker to the interviewee, and use Quicktime to record the audio. Foolproof. No mad scramble for dictaphone batteries 3 minutes before the interview starts and as long as my phone and computer are charged up, we're good to go.
I then either transcribe using oTranscribe (which I write about here), or I use AI transcribing service Otter.ai – the latter took some getting used to, but now I'm okay with it. And now I swear it's learning my voice and the editing is getting easier and faster every time I use it.
Did I mention the first 800 minutes of recordings per month are free?
Not bad, considering I used to drop hundreds of dollars on Rev transcripts each year.
Of course, the cons are that it's much, much easier to hand the transcript over to either a transcriber (as many journos do) or to Rev (which I won't do). But I am considering maybe hiring a VA in the future to handle the mp3-Otter task for me.
Right now, though, it works for me.
What's your interviewing and transcribing system? We'd love to hear from you in the comments.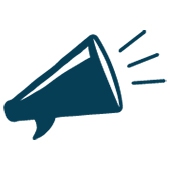 Latest posts by Rachel Smith
(see all)