My new interviewing + transcribing system
by Rachel Smith
03 February 2017
A few weeks ago, it was raining heavily and the nanny and my two-year-old had the run of the house. In other words, he would knock on every bedroom door, bathroom door, cupboard etc until he found me.
I had an interview to do and my then-system – phone on loud speaker with dictaphone next to it – was not possible with a curious toddler around, so I headed out to my car. You'd think a car would be a pretty good little soundproof booth, but the rain was torrential, the interviewee could barely hear me due to a glitch with my phone and it was all a bit of a disaster.
With several interviews coming up that week, I needed a new system and I needed it NOW. Enter, TapeACall – which many recommended on the Freeline list and which works with both iphone and Android – and Rev, an overseas transcription service which links in to the TapeACall app.
I paid $7 or thereabouts for a year of unlimited calls with the TapeACall app, and promptly did my first interview in a booth at Sydney Uni library. You press the record button on the app, it pops up with your phone screen, you press 'add call', dial the number of the interviewee, and press 'merge call'. There's a beep as the TapeACall system puts you into a conference call with the person you're interviewing, and that's that. It worked perfectly. You can also do the same – hooking into the app and recording the call – if someone calls you.
The actual interview downloaded seconds after I got off the phone. The quality was perfect – crystal clear. That's been the case with every interview I've done (although I've heard some say the TapeACall quality can suffer at times). I then pressed a button to 'share' the sound file – you can send it to Dropbox, Google Drive, Evernote or your email, so you can download to your computer for transcription. (If I'm doing it myself I like to use this website, which drastically reduces the time transcribing.) Or, you can send it directly to Rev via the app.
This, too, was pretty simple – I created an account, added a credit card and uploaded the file. Within 24 hours I had the transcript in my inbox and it cost me around $34 Australian ($26USD). Again, the quality was pretty good. I've used offshore and local transcribers and Rev was about 80 percent accuracy. I'd use the service again if I needed a transcript quickly and didn't have time to do it myself.
Pros? No mad scramble for dictaphone batteries 3 minutes before the interview starts, I don't need to worry about background noise during the interview, and the worst part of my job – transcribing – is in someone else's capable hands. Hurrah!
Cons? If you forget to press 'merge call' before the interview – which is easy to do – nothing records. That's enough to give you nightmares. And, Rev's transcription costs take a cut out of your story earnings.
However, ultimately I can now do an interview on the phone, in a cupboard if I need to, and there's far less chance the 2-year-old will find me. Winning.
Have you used TapeACall or Rev? Or another system for interviews? We'd love to hear from you in the comments.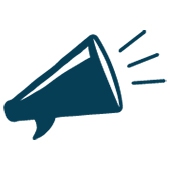 Latest posts by Rachel Smith
(see all)