Never had an editor 'red-pen' your work? That's a damn shame.
by Rachel Smith
31 March 2017
When I was starting out, I'll never forget sitting down at least once a day (or twice, or more) with the editors I worked with as they viciously 'red-penned' everything I wrote.
They slashed the waffle. Re-ordered the paragraphs. They fixed up the dodgy grammar and explained as they went – kindly, but in detail – why it was shithouse. And how I could make it better.
I've been a journo for twenty years now, and I've been lucky enough to encounter amazing editors along the way. Feature editors. Chief subs. Deputies. All of whom have taken the time to get out their red pen and teach me a thing or two.
Sure, there's an exquisite agony in being young and passionate and thinking you know it all (and having someone tell that you don't). But, having to put your ego aside and listen as a veteran with decades on you teaches you how to become better at your chosen craft is worth more, a lot of the time, than the thousands you'll throw at any writing course. (Our entry level writers, I'm talking to you!)
I suspect the red-pen bloodbaths don't happen quite as often these days. I know some editors who fear upsetting their journos or killing their spirit – or they simply don't have time to train them, so they just quickly re-write a shabby piece themselves. I've been guilty of it myself when working with junior writers.
But in re-doing a junior's work instead of teaching them to pull it into better shape themselves, are we robbing them of the chance to become better writers? More efficient at their job? Someone who will, eventually, become absolutely indispensable during deadline?
Probably. Unfortunately it's a really hard one – and I am in no way taking a pot shot at the brilliant editors out there who are under the pump. But I do think if you're an editor, a little time in a corner with your trusty red pen and a junior who needs some guidance, is an invaluable gift to pass on, an investment in their skills – and one that'll be remembered for years to come.
Who red-penned your work back when you were starting out? What were some of the things you learned? I'd love to hear your stories in the comments.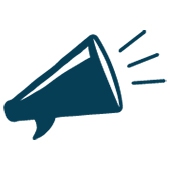 Latest posts by Rachel Smith
(see all)