oTranscribe: A hassle-free transcribing tool I love
by Rachel Smith
29 July 2016
Like any freelancer, there are times when I have to pull my belt in. All those little luxuries I allow myself when the bucks are flowing (like outsourcing my transcribing so I don't have to do it) are rapidly reined in when I need to save money.
Which means, dammit, I have to do it myself.
Regular readers will know I am always looking for ways to make the process less painful and you know what – I think I might have found it.
I've been transcribing for a month now using the oTranscribe tool (which I heard about through Kate Toon's Clever Copywriting School) and it is pretty darn amazing.
Usually, I use Quicktime and Word and try to get them both on the same screen so I don't have to swap every time I miss a word or a sentence, but I still have to go to the mouse multiple times to stop, pause the recording, write the bit in I missed and… let's just say every time I transcribe this way I go slowly and steadily bonkers.
oTranscribe is different. Firstly, this open-source web app is free to use and it's easy to upload your .wav or .mp3 recording. The inbuilt word processor has no bells or whistles to distract you, and everything you type is saved automatically to your browser's cache.
Best of all, you don't have to even touch your mouse –  because the whole thing works entirely through your keyboard. Simply learn a few keyboard shortcuts to stop, rewind, fast forward, insert timestamps and so on, and you can get a transcript done much, much faster than any other method.
I loved that it rewound a few sections of the recording if I paused, and also that when I returned to the app after a week it had retained my last transcript on the screen.
The only downside is you need an internet connection to use it, which – if you were out – would mean using a hotspot and draining your phone's data, but that's a minor downside to an otherwise fantastic productivity tool.
What do you use for transcribing?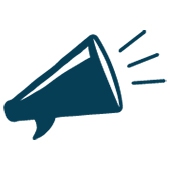 Latest posts by Rachel Smith
(see all)