RL Xmas Party Locations for 2023
by Rachel Smith
09 November 2023
For the past 4 years we've held on an annual Xmas party in Sydney and every year it's been fab!
This year we asked Gold Members if they'd like the opportunity to have a get-together in their local hood and several put their hands up (thanks by the way!) to organise a community event.
Here's a list of the events taking place all over Australia:
Northern Rivers
Thurs 23 Nov @ 6pm
Kingscliff Hotel
102 Marine Parade, Kingscliff NSW 2487
Booked under Vanessa Moody / Barrington
Newcastle
Thursday November 30 @ 6pm
The Edwards in Newcastle West
148 Parry St, Newcastle West NSW 2302
Being handled by Martin Sully from Snapper Studio
Melbourne
Thurs November 30 @ 6.15pm
Molly Rose Brewing (beer garden)
279–285 Wellington Street, Collingwood
Booked under Carrie Hutchinson
Hobart
Thursday, December 7 @ 6pm
Old Wharf Restaurant (in MACq01 hotel)
18 Hunter St, Hobart
If you'd like to join, please RSVP by November 16 to Eagranie Yuh
Brisbane
Thursday 7 December @ 6pm
Patio
146 Baroona Rd
Paddington, QLD
Booked under Carolyn Tate
Perth
Thurs 7 December, 6-8.30pm
Hyde Perth Kitchen + Cocktails
Level 1, The Adnate Perth
900 Hay St
Buy a $15 ticket to cover nibbles here
Perth party contact is Rebecca Haddad
Sydney
And our main event, organised by the RL team…
Thurs 7 December, 6-9pm
Websters Bar – Rooftop
323 King St, Newtown
Buy a $15 ticket here (tix very limited now).
Thanks to all who've helped to pull together these shindigs. We can't wait to see the photos!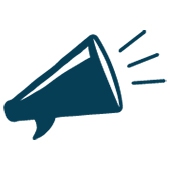 Latest posts by Rachel Smith
(see all)