Sad desk lunches: are you guilty?
by Rachel Smith
29 May 2019
While I love a rainbow Poke bowl as much as the next Instagram obsessive, some lunchtimes, you're forced to make do. Enter, sad desk lunches you cobble together from a collection of bits and bobs you have available, hoping it'll get you through the afternoon slump. (There's even a Tumblr dedicated to the practice, but maybe don't look at it when you're eating).
Here are a few sad desk lunches I've had in my time (and no doubt will again). Feel free to share yours in the comments.
1. The grilled cheese toastie.
It's a step up from Vegemite toast, of course, and is easy and delicious if you bung it in a sandwich press and pair it with a cup of tea. Downsides? The humble toastie is a bit like Maccas: you devour it fast and are hungry again half an hour later, which is when you go on a biscuit hunt.
2. Cold pizza.
Delicious but you can't deny that smidgen of guilt. Especially if your dog is serving it up to you with his mouth.
3. Two minute noodles.
Seriously, is there anything lazier? Just add hot water and chopsticks.
4. Cold, cooked sausages.
Don't get judgey with me, you've totally been here, gnawing on a cold sausage while standing at the fridge and killing time before an interview, amiright?
5. Bread and butter.
Good for when you're at care factor zero and someone just finished the last of the Vegemite.
6. Junk food.
It's not looking good for that 4pm deadline, and you're scraping the bottom of the barrel breaking out the crinkle-cut. Tomorrow will be a better food day.
7. Eggs.
A fried egg or two can always get me out of a hanger funk when a) I'm busy and b) there's nothing else in the fridge. Even better if it has a little conversation with you while you cook it.
8. Smashed avo.
There's literally NOTHING quicker or likelier to give you that warm fuzzy healthy feeling. Only problem is, 90 percent of avocados I buy have either passed the point of no return, or are too hard to mash, so this is generally a no-go lunch around these parts.
9. The last lone banana in the fruit bowl.
Sometimes, all the signs are there that you really need to go to Woolies.
What did I miss? Care to share some of your worst sad desk lunches? Or are you one of those awesome people who successfully meal preps every Sunday and never has a sad desk lunch? If so, share your tips below; I clearly need help.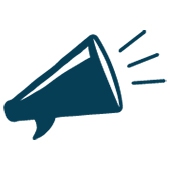 Latest posts by Rachel Smith
(see all)