The joys and benefits of a once-a-year gig
by Vivienne Pearson
04 December 2020
I am a freelance writer. Except for once a year, when I transform into a dance school photographer.
There's no tulle or makeup for me. Instead, each November, I get out my gaffer tape, tripods and lens-cleaner, then set up a massive backdrop and bright studio lights in the auditorium of a theatre.
On the day of the dance school's dress rehearsal, I corral dancers as they excitedly come offstage in their tutus, tap shoes and hip-hop gear. The older ones know the routine and love getting their group and individual poses just right. The little ones – as young as three – are less sure, which makes coaxing simultaneous smiles a serious challenge.
By the following weekend's performances, I've uploaded, edited and printed hundreds of images, ready to sell to eager parents and grandparents.
For the rest of the year – from December to October – though I occasionally take photographs to accompany my writing, my digital SLR camera rarely makes it out of the cupboard, making this a true once-a-year gig.
Becoming a dance school photographer was never a thought-out plan. As a ballet teacher at a different dance school, I helped a photographer friend, Andrew, take similar shots at each year's concert for nearly a decade. When he decided to hang up his camera, he suggested I buy his equipment. Once I stopped laughing and realised he was serious, I ran the idea by the dance school I was teaching at a couple of hours a week.
They were keen and I will be forever grateful to Andrew for teaching me the technical knowledge that I now combine with my dance know-how in this enjoyable, rewarding and profitable gig.
Each year, people suggest that I expand this aspect of my freelance life. Yet, I have realised there are many joys and benefits that come from it being a once-a-year event.
A change can be as good as a holiday
Apart from a small amount of preparation and pack-up either side, my dance school photography gig happens across nine days. I work hard over this time, especially if writing projects coincide, but the variety fuels me with energy.
I'm reminded I have different skills
I may only use these skills once a year but I they provide me with income and my customers love what I produce. Across the rest of the year, rejection is an expected part of my freelance writing, so it is nice to know that I have other strings to my bow.
It provides seasonality to my freelance life
Unless your freelance specialty is writing annual reports or doing social media for Santa, there can be a same-sameness to the hustle of freelancing. Having an annual gig helps me create a seasonal rhythm within the ebb and flow of my work.
It doesn't consume me
A once-a-year gig can't dominate my life. I get into it at the time but, once everything is packed up, I forget about it until the next year approaches.
I practice proper project management
The infrequent nature of my dance photography means that there is a clear start and finish. Each year, I wrap up the financials quickly and pack away the equipment so it is out-of-sight and out-of-mind. Because it will be 11 months until I will think about it again, I take careful notes about what worked and ideas for change next year.
There is a sense of lightness
Because photography is not my 'main thing', I feel free to experiment with ideas and innovations that might seem scarier if it was my core work.
Downsides?
Sure, there are some downsides to only doing a job once a year.
I have expensive equipment that could earn more if it wasn't in a shed most of the time. The decision to continue might be harder if wasn't fortunate to have an abundance of storage space where I live.
Each year I worry that, because dance school photography hasn't been front of mind for a year, I will forgot something – equipment, skills, or know-how. Thanks to my checklists, it is a case of so far, so good (*touches wood*).
This year, COVID-19 has strengthened my ability to sit with uncertainty. Limited numbers allowed within the auditorium and changes to usual running orders meant the gig was only fully confirmed ten days prior. Photography happened across two weekends rather than one and I had less than 24 hours to edit and print the second shoot's worth of photos
Some of these changes, like taking deposit payments, were positive and will be retained for next year. Other changes – assuming we are living in a post-COVID by November 2021 – will be happily ditched or streamlined.
I'm always seeking to improve my systems and am happy if greater efficiency or profit can be found. But, I disagree with the idea that the only marker of success would be expanding this aspect of my freelance life.
For, perhaps the greatest joy of my once-a-year gig is it reminds me that small can be beautiful.
Have you got a once-a-year gig or a job you do occasionally as a freelancer? Something you love, but that isn't part of your usual work routine? We'd love to hear about it in the comments.
Photo by Kazuo ota on Unsplash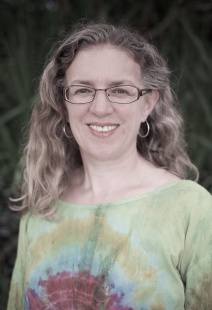 Latest posts by Vivienne Pearson
(see all)