The results are in… from Show Me The Money 2013 survey!
by Rachel Smith
26 July 2013

Over 300 of you answered our pay rates survey, which we've been conducting to find out who List members are and how they're earning a crust. It's a small sample, but it makes for an interesting snapshot into how freelancers work – and what they get paid.
Reading it, you might find ideas for new markets and options you may not have thought of, or not feel quite so wretched about the fact that your earnings are less than they used to be. Or, maybe you're celebrating because you're doing better than you ever had – which we hope is the case for some of you too!
The survey touches on the freelance life for the most part, covering pay rates, word rates, sourcing work and the best and worst bits about being your own boss. No surprise that 79 percent rated flexibility first, closely followed by the variety of work, ability to fit work around family life, the chance to work from home and the option to potentially work harder and make more money than they would if they were in house and on a fixed salary. The comments also buzzed on this one.
"I love that I can just do the job and go home – no office politics and a lot less stress," wrote one List member.
From another: "I love the ability, via pitching, to choose the subject matter of the work I do."
On the downside, the majority abhorred the 'feast or famine' part of freelancing, along with no holiday / sick pay, feeling like you can never say no to work, not getting enough to work to get by and feeling isolated. That wasn't all, of course.
"Chasing invoices! I loathe it," wrote one respondent.
"Because I work from home, friends and extended family don't perceive what I do as a 'real' job. I'm expected to be completely flexible and at their disposal at all times," commented another.
And a third member – ouch – wrote this: "Editors frequently take the p*ss! For example, asking for substantial rewrites WEEKS after a story has been submitted and refusing any additional payment even though the changes are usually a result of them changing their minds about what they want. And you can't say no, because then you'll never get work from them again. Ugh!"
We didn't forget in-house List members, either. We asked how they felt about their job security and found 60 percent were pretty confident (even if they worried occasionally). A smaller 20 percent said their job was 'rock solid' and 'not going anywhere', but a further 18 percent felt they were on 'shaky ground' in the current climate.
Click on the image left for a look at the entire infographic (and feel free to poke fun at my dodgy design skills in the comments).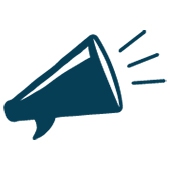 Latest posts by Rachel Smith
(see all)