When you miss a deadline (for a really good reason)
by Rachel Smith
13 September 2019
As freelancers, whether you're writing for an editor or corporate client, it's pretty much Journalism 101 that you not miss a deadline. You know your name will likely be mud if you do. But what happens when life circumstances spin out of your control?
This week in the Gold group, one of our members posted in a bit of a panic. Her home was being evacuated due to the QLD bushfires and she wasn't able to file a story she was on deadline for. Her editor did not handle it well, and she received lots of support from other journos, with some even offering to jump in and finish the story for her. (We have some pretty amazing Gold members out there, just quietly.)
Missing a deadline due to circumstances you can't control
You couldn't help but feel for this journo – but when you're in a situation like that, of course nothing else matters but your home and your family.
We asked the Gold group if they'd ever had to miss a deadline for a life event out of their control. The floodgates opened. One revealed she'd pulled out of a major project when her dad went into palliative care. Another said she'd really struggled to stay on top of things when her dog, a much-loved companion, was dying. "Unfortunately this just isn't the kind of "excuse" that flies, even though it was extremely traumatic," she remembers.
I've been tested too – most recently when my kid came down with pneumonia in both lungs. He ended up in hospital on a drip for the better part of a week, where he promptly got the flu as well. We were hurried into a private room and they smashed him with some big-gun antibiotics they break out when all the other ones haven't worked.
Like any parent would be in this situation, I was a terrified, blubbering wreck. Finishing the pressing investigative feature or the copywriting I had due that week? Not a chance. My only choice was to email garbled messages to my editor and clients letting them know a vague idea of my situation. I just remember everyone was incredibly kind and offered generous extensions, but I have no idea what I would've done if they hadn't.
When the editor just 'gets it'
I heard so many stories when I asked the Gold group for their experiences. How editors and clients step up for their freelancers when the shit hits the fan is always heartening to see.
One List member whose husband suffered a heart attack and nearly died says she emailed the company she was working for and told them she 'might start writing later than usual' that day due to her husband being in hospital. "I think I was in shock or denial? They were wonderful and once they knew what was going on they had arranged a care package of meals to be sent to me and my kids that got us through the week. I worked around him in hospital for a few days on my laptop, even though they told me to take what time I needed."
Another List member says she still remembers the editor who gave her leeway when she was lying on a hospital trolley waiting for an appendix operation (not knowing it had burst!). "I was fretting because I was on a deadline. I was so antsy, despite the morphine, that the staff got me a phone and I called my editor. He was very impressed … but then said 'you always write clean copy so you don't have the same deadline as the rest of the team; relax and get it to me next week'. I felt much calmer going into surgery and to this day I don't think he realises how much comfort he gave me by taking the pressure off! Ever since, when I am wearing the editor's hat, I always build in a bit of leeway for my contributors, just in case."
When editors are less than sympathetic
Of course, editors are on deadline themselves and often not so cool with journalists who miss a deadline, as many List members told us.
One revealed that she'd had a Monday deadline for a piece commissioned on Friday afternoon – but things went to hell in a hand basket when her daughter broke her leg badly on the Sunday. "I spent the night sleeping in a chair next to her hospital bed – and in the morning, I was writing the piece while she was in surgery, fielding questions from doctors and nurses. I was a total zombie. The editor wasn't sympathetic at all and sent a bunch of quite stern emails to chase me up. I filed it 3 hours late. It was horrific."
Another List member remembered hitting the wall when her beloved dad suddenly passed away. "I was a wreck. The editor I was working for was a little understanding, but his bottom line was: 'when can you file?'" she says. "I stopped working for them not too long after that. It's not okay for someone to not recognise when you're going through something major."
Which is why it's understandable that some of us 'muddle along' when things go wrong and try not to let editors or clients know in case we lose work. One freelancer who's suffered with major health issues in recent years admits she's still uneasy about telling editors when she's not well. "In my crowded industry, I think a sick writer equals an unreliable writer and, with most editors under the pump, I would have suffered professionally from telling people."
Advice from editors if you DO have to miss a deadline
These tips are basic, but they'll help you maintain relationships with editors and clients even when things go wrong in your world.
1. Keep the editor /client in the loop as much as possible.
This was numero uno from the editors who responded. "No trusted contributor would miss a deadline without a good reason. Having back-up stories, access to people who could pick up and help, time built in to allow for problems – it's all part of [our] job," says one Gold group editor. "If you are on target with a nearly completed piece and have an emergency, keeping your editor informed always helps enormously."
Another agreed. "As an editor I'd just say be upfront and give as much notice as you can (bushfires notwithstanding) and don't wait 'til things have spiralled out of control. Things can always be covered somehow."
2. No matter how bad things are, don't go AWOL.
You're still running a business – and if you stay as professional as possible, even in times of crisis, you'll be glad of it later. "I've had writers tell me they weren't coping because of a break-up, that they've got sick family members, that they have mental health issues that are playing havoc… It's all fine. We're all human. I'll no doubt have built some extra time into the deadline, if you want it, but there's always another story that can be used as a replacement. I only get super-annoyed when people just vanish," one editor says.
Another shared this story: "One time, when I was working as an editor, a writer simply didn't file her work and didn't respond to my email until about a week later. She told me her child was sick and that came first. I totally appreciate that but I think in these situations a little bit of communication goes a long way. Had she sent me a one-line email back to my initial 'hey, wondering where your article is?' email I would have sorted a back-up story to publish and asked her to file it when circumstances were calmer her end. Mutual respect and understanding runs both ways."
2. Try to have a back-up plan.
"I have never minded when an otherwise solid freelancer has had something go wrong," says another editor. "We all know that stuff happens. However, I have had a few freelancers where everything goes wrong and they never have enough backup. That's when I get suspicious that people are overloaded and disorganised and they drop off my commissioning list. Having a posse – a good colleague or friend you can recommend if something goes wrong, or even to help you out – is ideal. I also think that outsourcing the admin helps – transcribing, invoicing, briefing, social media – so you can do your core work more quickly and with less stress."
Have you had to miss a deadline due to a major life curve ball? We'd love to hear how you (and your editor or client) handled it in the comments.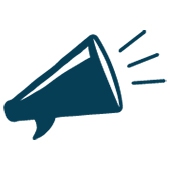 Latest posts by Rachel Smith
(see all)