ASK US WEDNESDAY: "How do I ask for testimonials without gagging?"
by Leo Wiles
22 June 2016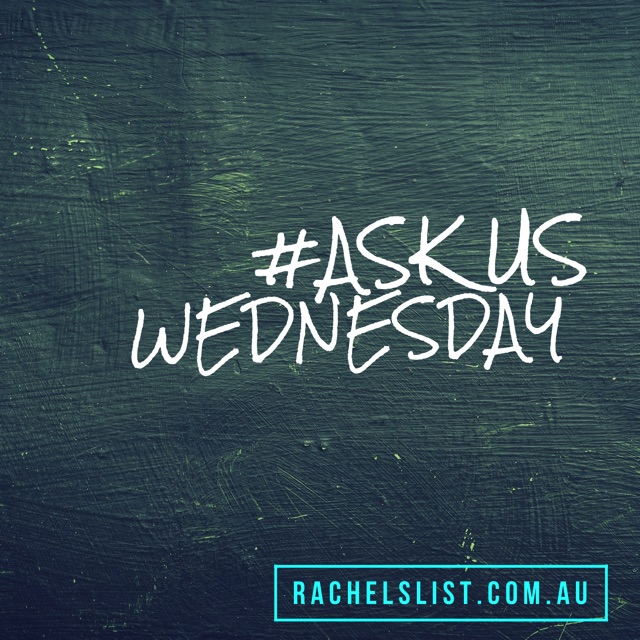 I know I need to have more testimonials on my website and on my LinkedIn but I can't bring myself to ask for them, even from clients / editors who I know are happy with my work. Is there a way I can do it without turning myself inside out with embarrassment? P
Asking for testimonials becomes easier with practice – and it's well worth practicing. Not only are testimonials a fabulous way to showcase your talent online, good ones convert looky-loos into customers through the power of third party, word of mouth. That alone makes it the most persuasive and cost-effective means of content marketing. Of course, a personal recommendation from someone your prospect knows will always win out, but a third party endorsement… well that's as good as taking a Royal Flush to the bank.
And, with so many talented people on the market these days, it's crucial to leverage every advantage we have at our disposal. So get over the embarrassment and use a space on your website, email signature, contact pages, social media marketing campaigns or Facebook page to highlight happy clients saying great things about your work and professionalism.
We have a heap of testimonials from both job-seekers and job-posters at Rachel's List. For job-seekers thinking about registering, it gives them a heads up about how useful the site can be for them. For potential job-posters, it proves that we deliver high calibre, vetted job-seekers who can do the job.
We get these simply by asking for them, or by asking if we can quote them on their glowing feedback using the site. Yep, it's that easy AND that effective.
Now to the chase: how to land the all-important testimonial without feeling like a total, gut-churning phony.
As outlined earlier I like the compliment hit them up approach, which has worked in all aspects of my life heh, heh! But seriously here are some ways you can land that valuable testimonial or added colour that really bring you and your service to life as a valuable commodity.
By email – When handing in copy I'll often ask a client if they have a few minutes to answer some questions, as I'd really appreciate some feedback for my website's testimonial area. This the easiest approach, but it's also the most dangerous and the most likely to deliver a beige review that could have been written about anyone by anyone.
Which is why it is important to ask open questions like these (probably not all of them though, or your time-poor client will have a heart attack. Choose a couple that are most relevant to the project you worked on):
1. Before you started working with me, what hesitations/concerns might have prevented you from hiring a freelancer? Did any of those things come true? If not what was the outcome we achieved working together?
2. Did you have any concerns about outsourcing your writing? What did you think might happen? What happened instead?
3. Were you worried about spending money on xxx whatever service you offered them xxx? How do you feel about your purchase now?
4. What was the reason for choosing my company/service/writing skills?
In order which was most important to you about hiring my company/service/writing skills; price, experience, quality, personal service, delivery? service, and quality?
6. What are three tangible benefits of hiring a freelance writer for your company?
7. What were you hoping to achieve by hiring a freelancer to take care of your annual report/website/content marketing? How did I meet/ surpass your expectations?
8. How have your sales figures /hits/likes changed as a result of our working together?
9. After we started working together, did anything surprise you? What has pleased you the most about my service/article/content packages?
10. Why would you recommend me to someone else?
11. What feedback did you give your boss about my work?
12. If someone asked you about what it was like working with me what would you tell them?
13. Is there anything else you would like to add?
By phone – Clients are human but they are also busy people who have a shed load on their plate. Which is why I couch my request thus: 'Would you mind answering three quick questions for me? It'll take about two minutes.' Believe me, I landed some very big roles in PR by having top-tier, blue chip strangers answer hour-long surveys when they wouldn't have given anyone the time of day. It lets them talk off the cuff, you can guide them etc. Afterwards I follow it up with a 'wow, great chat, thank you for taking the time today. I really appreciate you offering the following testimonial' – and quote it back to them – ending with, 'All the best and I look forward to working together soon'.
In person – Probably the hardest, but most worthwhile for the colour and gravitas it can lend to your profile. The important factor is NOT to whip out your notebook but to text it to yourself so that when sober next day you write it up, flick it back and ask if they are happy for you to use their lovely testimonial on your website
Embarrassment aside (I believe) people genuinely like to help one another and that clients are human too who understand in this volatile marketplace that it is a valuable gift they can bestow. It also helps when you use their full name – NOT Sarah, 24 – along with job title, company name and hyperlink to the company website for complete credibility.
What do you do when you want to blow your own trumpet? Is there a better easier way to spruik? Or do you have an incredible testimonial delivering technique that you are happy to share?
Latest posts by Leo Wiles
(see all)