ASK US WEDNESDAY: "How do I calculate my freelance hourly rate?"
by Rachel Smith
29 September 2021
Originally published in 2018
I'm considering going freelance and am hoping my company will still swing some work my way. However, I have no idea what my freelance hourly rate should be. And should I have a buffer? How do I figure all this out? Emma
Financial experts suggest having at least a three-month buffer saved up before you go freelance can help when you're getting established. That said, not everything goes to plan and you might be starting with zero buffer (I did, after the whole content department I worked in was made redundant, forcing me into the freelance market).
If you can negotiate any kind of regular freelance work from your employer, I would start thinking about doing that before you jump ship. You might also want to read this article about what you need to consider before going freelance. Also, have a think about whether you're cut out to freelance at all! (Some people just aren't.)
Working out your freelance hourly rate
In terms of working out your hourly rate, these hourly rate calculators will be really useful. We also find this calculator from finder.com.au makes it relatively easy to work out, depending on your business and personal expenses, billable hours and other things to account for.
Hourly rate calculator produced by finder.com.au
Did you start freelancing with a savings buffer? And how do you work out your hourly rate? If you're still in a spin about what to charge, perhaps our free-to-download Pay Rates Report can steer you in the right direction!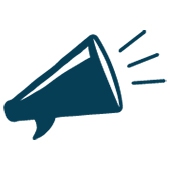 Latest posts by Rachel Smith
(see all)