ASK US WEDNESDAY: "What should I charge to write a white paper?"
by Rachel Smith
15 May 2019
Hi Rachel. Quick query I am hoping you can assist me with. I have been asked to provide a quote to write a white paper but I've got no idea how much to charge. Presuming the word count will be 3,000-5,000 words, how would you cost this? A
I haven't actually written a white paper (but if I was interested in the topic, I'd love to sink my teeth into one – not least because you can command big bucks for them!). So, I've done a bit of digging to get an answer for you, and I also asked the wonderful peeps in the Facebook Gold group for their thoughts.
At a very basic level, if you're quoting to write a white paper you should charge at least $1/word, according to two of our Listers. A third said you can expect to be paid anywhere from $1000-8000 depending on how in-depth the research and analysis is, and that some white papers can be more of an 'extended blog post'.
What the experts charge
That white paper guy, copywriter Gordon Graham, puts the going rate as $5000-7000 (in Aussie dollars, that's $7000-10,000). He has a white paper for dummies cheat sheet, which goes into types of white papers, how you can order the info and promote the finished product.
Freelance copywriter and business writer Ed Gandia – who started freelancing writing white papers – charges USD $6000-8000 for white papers around 5-10 pages long. His pricing guide is here, and it's a useful download for anyone writing in the B2b and commercial space (but remember to convert the prices to AUD using something like xe.com).
How I'd break it down
You could simply quote a word rate, but if it were me, I would get as much info from the client as possible then work out the hours and multiply that by a consulting fee (which might be $100/hour or whatever your corporate fee is). You can then quote a fixed fee for the whole project (subject to change if the scope of the project changes, of course). So you might factor in:
Briefings – and interview time, if required
Planning out the white paper including content, tables, pull-quotes, bullet lists, graphs, diagrams etc
Keyword research (if required)
Research time (which may be huge)
Writing time, including a couple of rounds of client revisions
Hiring a freelance designer and project-managing the design of the white paper
Promotion of the white paper (if required).
So much goes into it and if it's a highly technical white paper, that's of course going to take you a lot longer, too. I hope that helps you in getting started costing it out (and good luck in landing the job, too).
Listers – are you an experienced white paper writer? Any advice to add to our letter writer?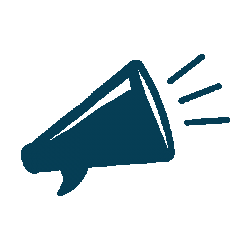 As a kid, Rachel used to carry around a little suitcase of pens and paper so she could stop and write stories whenever inspiration struck. These days, she writes for a living, in between running the show at Rachel's List. Some of you may actually believe she looks like a megaphone in real life, but it's not the case. Honest.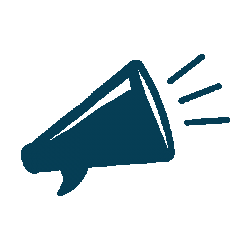 Latest posts by Rachel Smith (see all)