Get ready for 2024 with these freelancer-endorsed diaries and planners
by Claire Chow
17 November 2023
I'm calling it. Freelancers are big fans of paper diaries & planners.

Maybe it's because we're tactile creatures and there's something satisfying about a pen making contact with paper. Or perhaps, with the boom of AI, we need at least one daily routine that is not tech focussed.

One simple call out on the Gold Community was met with a heap of excited recommendations with paper diaries of all kinds. From the practical to super luxurious, here's our short list of your favourite paper planners.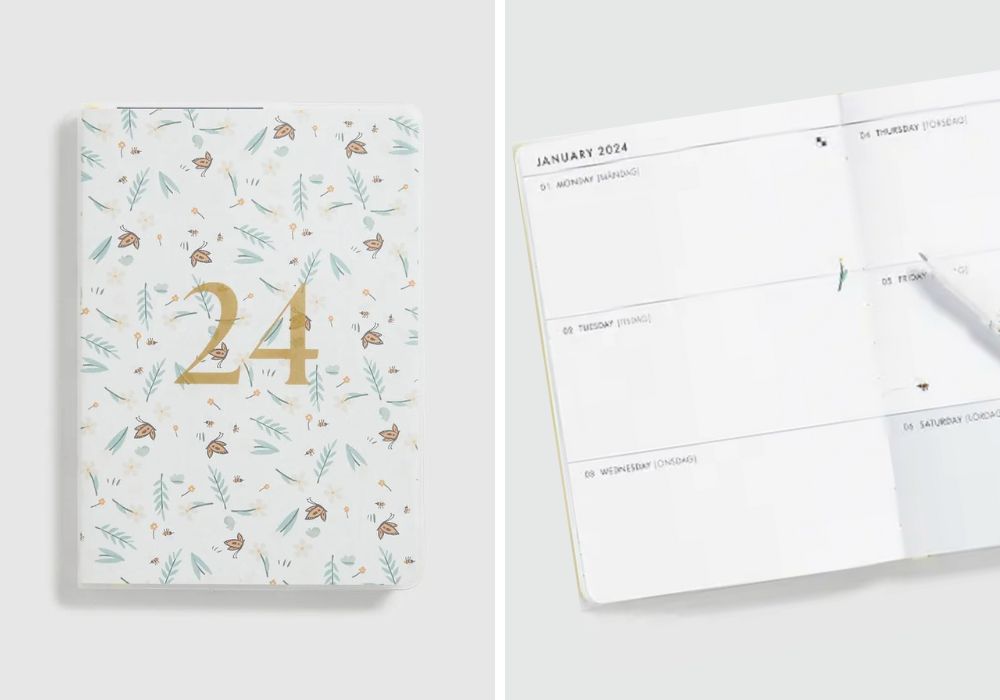 It's Kikki K all the way for Jactinta Marshall and her pick is the Assembly Weekly Diary, which also happens to be their best seller.
This super cute diary has the classic Monday to Sunday spread, includes a sticker booklet and magnet bookmarks which Jacinta has taken a liking to so she can keep track of where she's at. Matching pens and calendars are also available.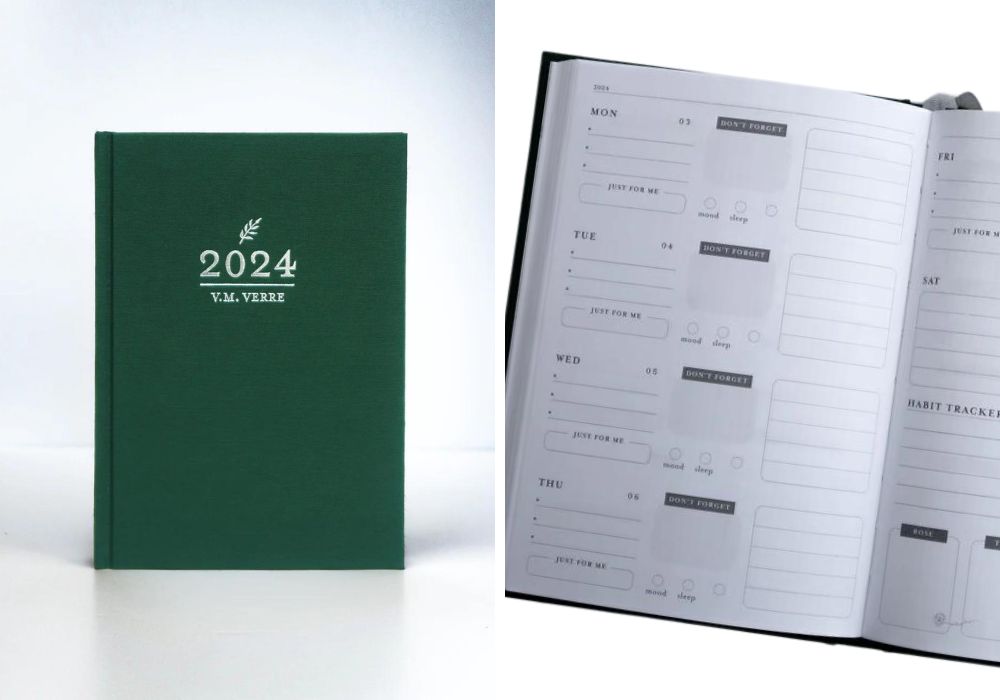 Amanda Webb recently discovered the luxe diary by V.M.VERRE. Designed and printed in Australia, this A5 planner boasts a gorgeous hand-embossed European linen cover.
The planner itself has a weekly layout and it is all about goal-setting. Their tagline is Great for the planet, incredible for you which I reckon is kinda cute. Choose from dark green or light blue.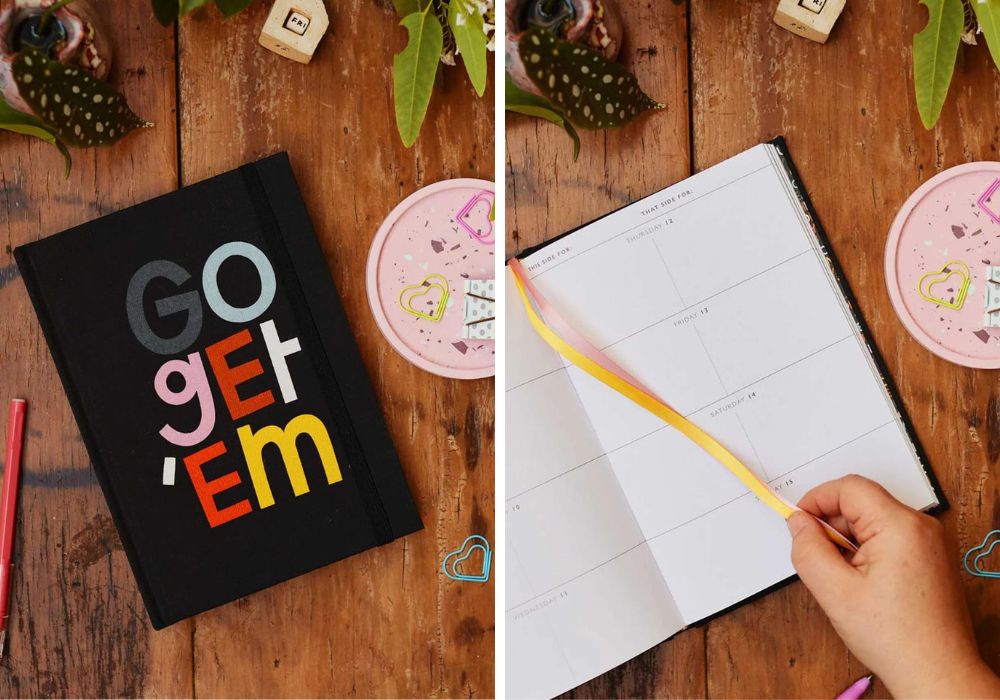 RL's founder Rachel Smith admits she was always an A4-week-to-a-page kinda-diary-girl until she gave Write To Me's A5 planner a whirl. While this A5 design was smaller than she was used to, she loved the fact that Write To Me collaborated with artist Rachel Castle.
This year's planner features a 'Go get 'em' cover and the inside layout incorporates two sections so you can diaries work and life each day. Also available in green, pink, blue and checkered covers.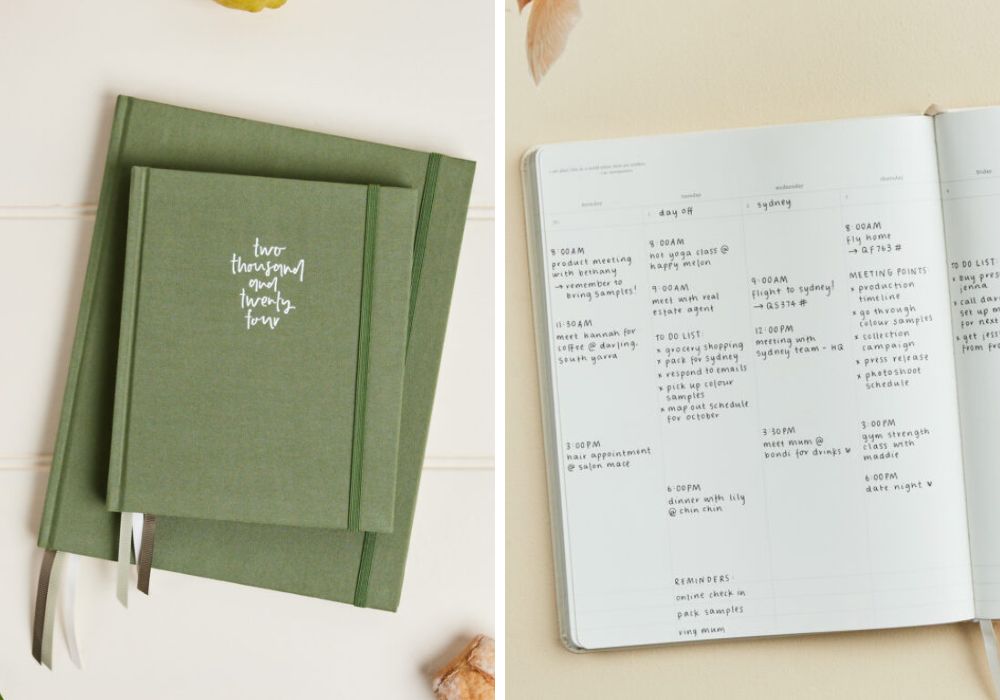 Lynne Testoni loves Emma Kate Co planners. There are six variations to choose from and Lynne opts for the Signature planner with horizontal layout in a gorgeous oregano green. "I write weekly income targets on the right-hand page and tick them off as I achieve them," she explains.

Carrie Hutchinson is also a fan: "Always the dusty pink colour, always with my name monogrammed on the cover." It's available in 7 Italian themed colours.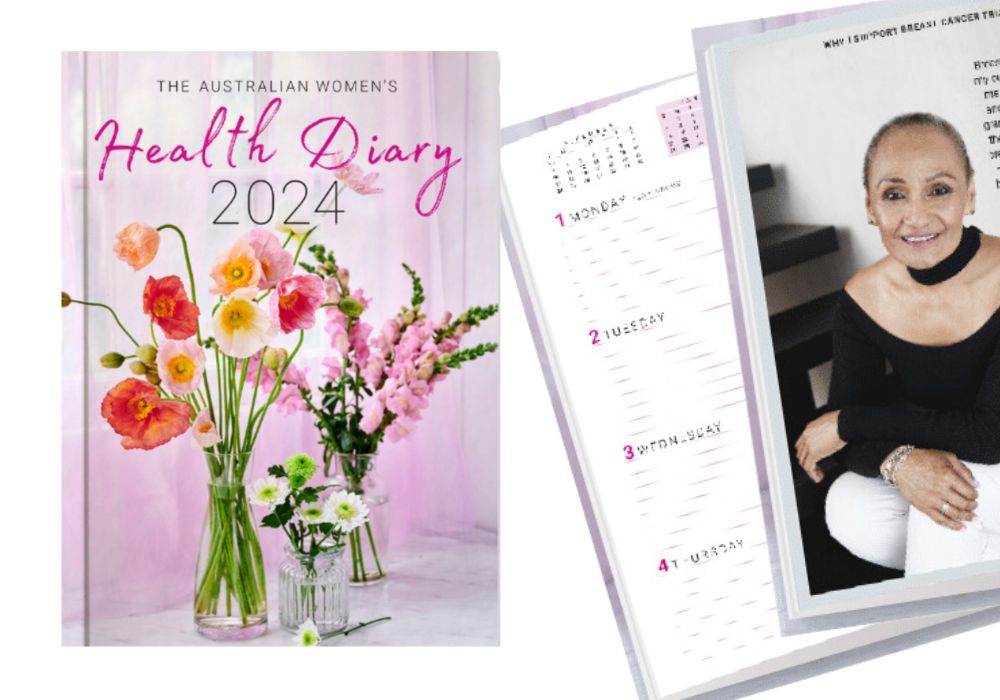 Stephanie Hope writes for the Australian Women's Health Diary – and uses it herself. No surprises there!
The diary includes health and wellbeing advice throughout and since its inception in 1999, it has raised $18.77 million to support Breast Cancer Trials. Great stuff.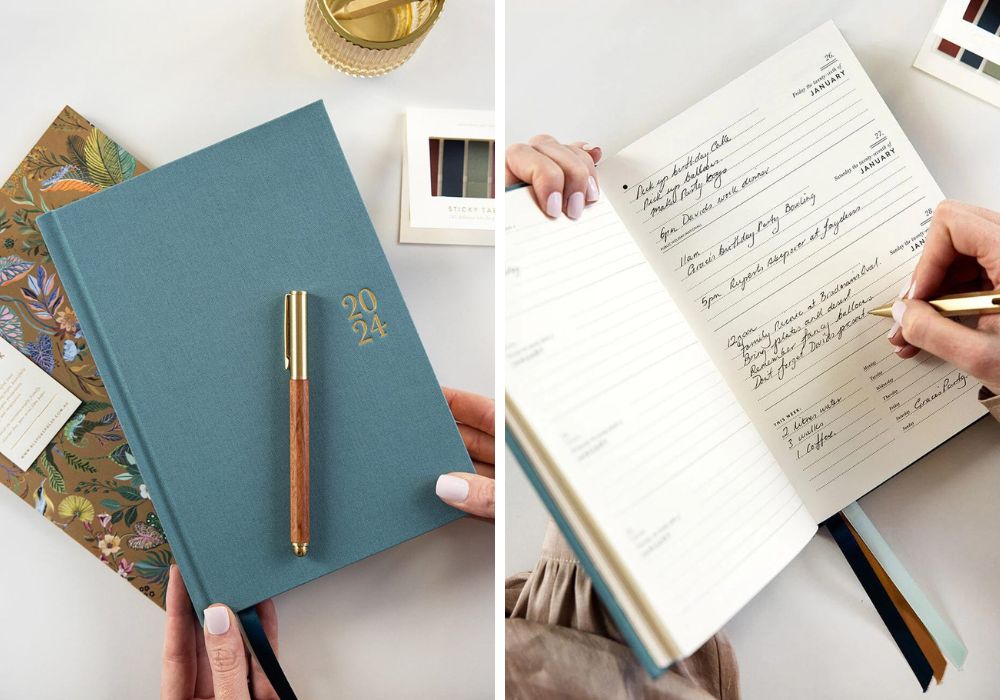 Lexi Kentman's enthusiasm for this desktop planner in bermuda is clear. "I am deeply into this journal… A thing of beauty." We can see why: its linen-bound cover with gold foil embossing is pretty spesh, thanks to being printed with an antique cast iron machine in Bowral NSW. It also includes sections for goals, finances and monthly planning.

Anna Featherstone is also a lover of this diary – at the A5 size. "Just enough room for everything and ribbons so I know I'm in the right month!"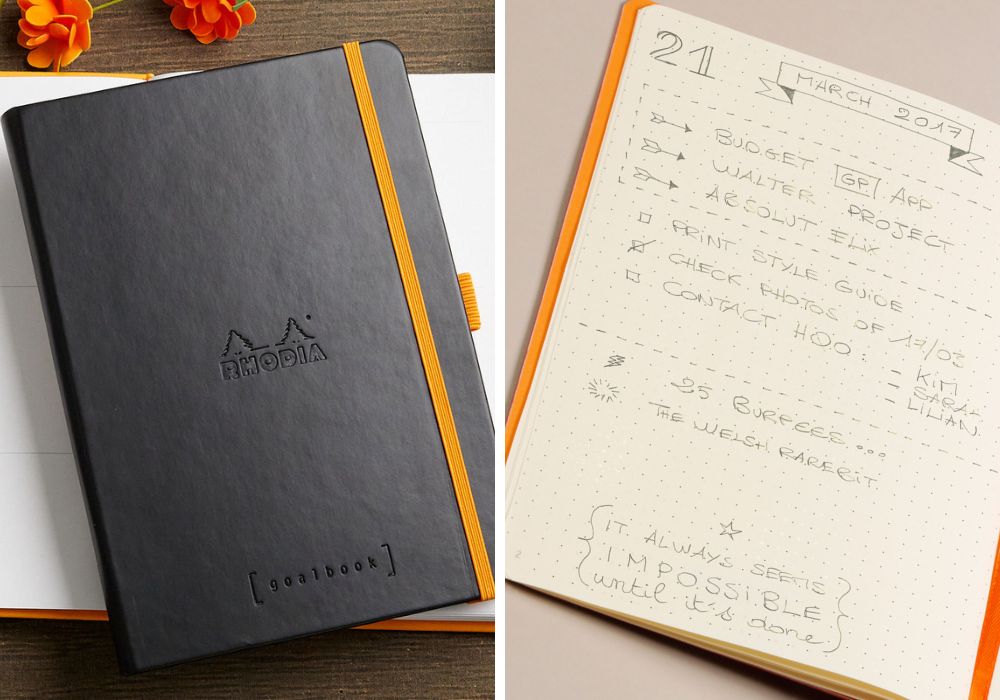 For Marian Edmunds it's all about creative journaling and this Rhodia goalbook is her top choice. If you're into bullet journalling, check it out.
Plus, the Rhodia goalbook is available in almost every colour of the rainbow, and you can choose from a soft or hard cover.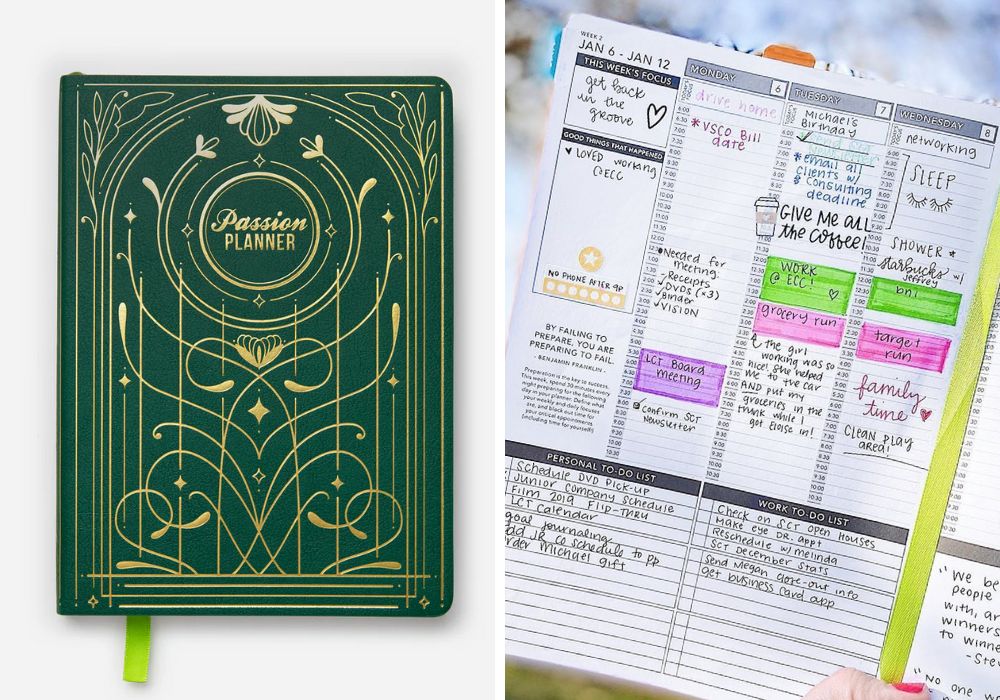 The Passion Planner is Penny Pryor's recommendation. The covers are gorgeous and variations include annual, academic, undated and daily (take the website quiz to get the right planner for you). Penny opts for a weekly layout so she can see an overview of each week. I like the look of the evergreen gilded magic planner!

On a side note, they even have a global community with their own hashtag #PashFam. Wow, these guys take planning seriously.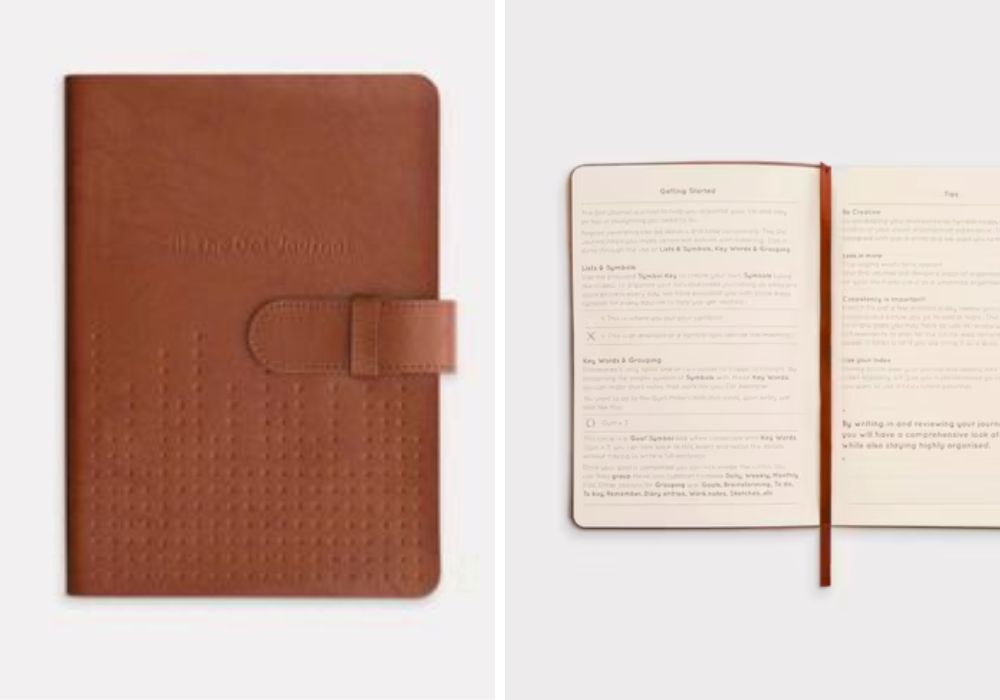 Claire Harris keeps it simple with this A5 dot journal from Office Works. Perfect for bullet journaling if that's your planning style and great for creative writing and journaling.
Take a trip in-store to check out all the options.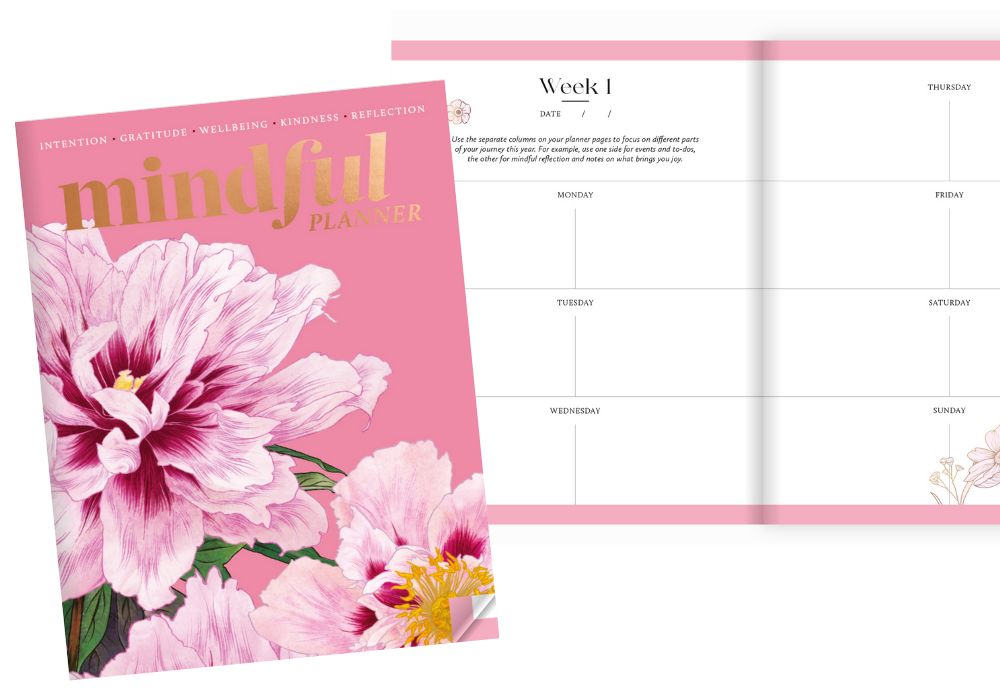 And me? Well, I'm a bit of a hippy so I love the Mindful Planner with daily quotes and monthly mindfulness tips.
It has a weekly spread with two panels for each day (similar to Write to Me) so I like to list work priorities on one side, and life stuff or kid wrangling on the other. Perfect!
Happy planning everyone! Feel free to let us know your favourite planner in the comments ~ you never know, you might make the shortlist for next year.

If you love anything paper, you might also enjoy reading last year's diary wrap up or our online stationery article.
Latest posts by Claire Chow
(see all)