Our top 10 diaries for kicking goals in 2022
by Claire Chow
22 December 2021
It may sound a bit old school, especially when many of us are going paperless and embracing all kinds of tech, but there's just something about the habit of using a physical diary I just cannot break.
There's research showing that note-taking by hand creates a clear connection to brain memory. And this makes total sense to me. Hand-writing my daily tasks and weekly workflow seems to distill all the things on my mind and enables me to commit to my priorities.

So what is the ideal diary or planner for tasking, prioritising and kicking goals for 2022?
As soon as I was tasked with this blog I had to get a recommendation from Leah Selfe, Rachel's List VA. She's one of the most organised people I know and a big fan of MiGoals diaries. It's packed with goal planning, weekly layouts, a habit tracker, and quarterly review sections. The cover titles are pretty epic too – including Get Sh*t Done, Goal Digger, and Keep it Cleaner. An A5 planner costs $36.95.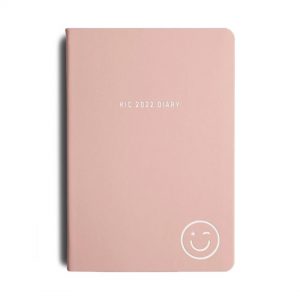 Always popular is the classic Moleskine hardcover journal. Completely practical with a little bit of flair is the scarlet red version from Officeworks, $34.95.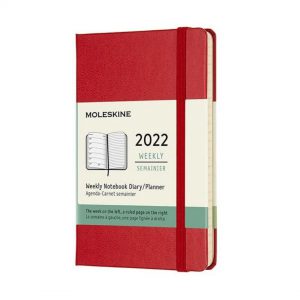 A themed diary with tips on mindfulness, nutrition, movement, sleep, connection and gratitude, the 2022 Mental Fitness & Wellbeing Diary from Resilience Agenda may be just what we all need, particularly post-lockdown. It's ultra modern and available in various colours. $39.90.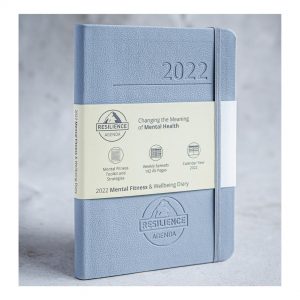 You might already know this, but I love stationery, particularly bright-coloured, so this Watercolour Garden Compact Diary is on my Christmas wish list. Diary addicts beware, Paper Republic, Melbourne retail & online store has over 300 diaries and planners to choose from! My choice is an affordable $19.95.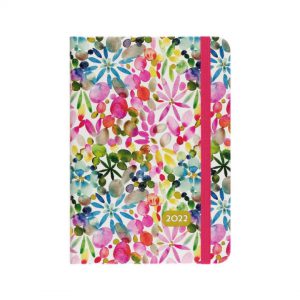 The sign of an awesome endorsement is when you go to research a brand and you find the 2022 Planner has sold out! Carrie Hutchinson, a Melbourne-based writer, told us in the Gold Group this was her go-to planner. And no wonder. These planners have a minimalist design aesthetic with earthy colours like soiree, honey, cafe au lait and pumpkin spice. You can sign up to be on their 2023 waiting list.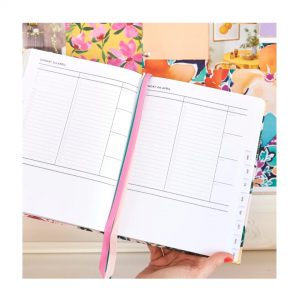 More of a planner than a diary, I love this Australian-designed product because it includes big-picture goals, health tracking, finances, scheduling, to-do lists, and of course, daily/weekly-view diary pages. The 2022 Desktop Daily is definitely one to STAY on your desk as it's an A4 bound book and weighs a whopping 1.2kg! Choose from 4 designs of black, tigerlilly, night garden and poolside. This will set you back $79.95.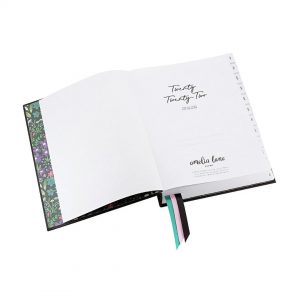 A staple of newsagents across Australia for over 20-years, the Australian Women's Health Diary is a practical A5 diary which includes daily women's health and wellbeing tips. The bonus is you'll be helping to raise money for Breast Cancer Trials ~ and at only $18.95 why not donate a little extra when you order?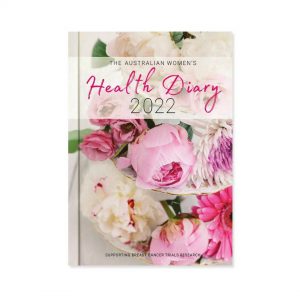 For those who like to mix creativity and crafting with their to-do lists, Planners Avenue will literally be your happy place. The Happy Planner is their top seller and it looks pretty OTT with inserts, stickers and washi tape. Not everyone's cuppa tea but I do love the look of this boho-style version for $49.95.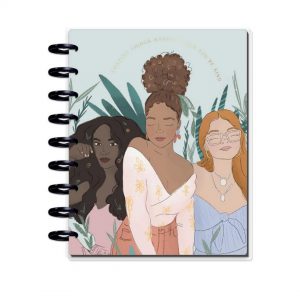 One which I almost forgot about until fellow Gold member, Kylie Chow, reminded me is the classic Filofax! Choose your cover from over 20 styled collections. I like the look of Confetti ~ a snazzy personal organiser. (Tip: Kylie recommends investing in a beautiful leather cover and purchasing refills each year. Kylie's cover is over 20-years old!!). Various prices depending on the size and cover.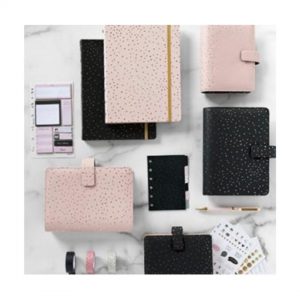 For the love of Etsy, I couldn't go past sharing this super cute hand-bound pocket diary from boutique UK stationer, Scribble and Dot Co. I mean, it has a gold bee embossed on it! Around $25.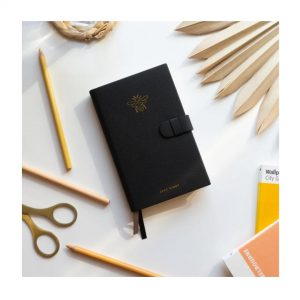 I'm sure many of you have other recommendations for diaries and planners so feel free to share your favourite in the comments.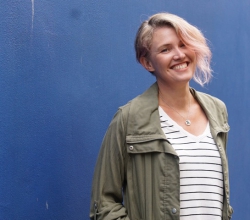 Latest posts by Claire Chow
(see all)