The ultimate writer's guide to finding expert sources
by Rachel Smith
27 November 2020
Finding expert sources and case studies is something many journos and content marketing writers have to do regularly – and it can sometimes be a struggle finding the right ones.
Sometimes an editor will provide expert sources, especially if you're writing a content marketing piece, but more often than not, the job's left up to you. And having great research skills can only help.
So here's our definitive list of where to find expert sources and track down case studies, too. We hope it helps you out!
Ask previous sources
If you don't have a file of previous sources to call on, you need to create one! Mine is a treasure trove of decades worth of medical experts, psychologists, PRs with decent client lists, media contacts at major industry organisations, business people, authors, chefs… and more. It's essentially a freelancer's little black book and it can be a massive time saver if you write on the same topics or need to tap into an expert source quickly. Without one, you're just starting from scratch every time you work on a new story. Shameless plug: our Excel source tracker is a great place to store all your media-savvy experts and sources for faster retrieval!
Australian Academy of Science | Link
The Australian Academy of Science has created this Covid-19 expert database to help journos, researchers and decision makers who need information fast (given the data is changing almost daily). It covers scientists in a range of fields including science, technology, engineering, mathematics, health, humanities, arts, and social science. A great resource if you write in these niches.
Expert Guide | Link
While most universities will have a great media department and be able to put you in touch with academics quickly, I've found Expert Guide an excellent tool for bringing all or most of the institutions together. It'll help you locate thousands of academics and you can search for them in multiple ways. If you'd prefer to do a blast out to experts in a certain field, like economics, innovation or childcare, you can do it via the 'Ask An Expert' feature. There's also a fab PR contact list to trawl.
Facebook | Link
Facebook can be good for finding experts but I find it better for tracking down random case studies. In the past year alone I've used it to find female tradies, puppy owners, fans of blue light glasses, psychologists who treat tweens, mental health sufferers in high stress industries, and many more. Your personal networks will often share if they know the right people. Facebook is also a bottomless pit of specialty groups on everything from disgruntled corgis to parents dealing with fussy eating. Always ask the admins if it's ok to post a request for experts or case studies, though.
Google News | Link
Entering in 'mushroom experts' or 'addiction experts' into Google's main browser may bring up experts you can contact, but using Google News can help you find recent articles about the topic and the types of experts and case studies that have been used by other writers. While I'm not suggesting you go after exactly the same experts it can give you ideas on similar types of experts to target for your own piece.
Google Scholar | Link
If you often do scientific or health / medical writing, this can be a great source for finding high-level experts or academics, or recent papers published on the topic you're writing about. You can then track down the authors of those papers at the academic institutions they're at, to see if they could be potential expert sources for you.
Help a Reporter Out (HARO) | Link
Like Sourcebottle (below), you register here as a journalist and do a call-out for a specific source. It'll be approved by the HARO team and sources come straight to your inbox. I haven't used HARO myself as my work is mainly for Australian clients but I imagine this would be very useful if you're writing for US outlets and need to interview local experts.
LinkedIn | Link
LinkedIn is crammed with experts of all kinds, many desperate for media mentions – what better place to tap into them? You can pop a post out on your profile or trawl industry groups to see if you can find someone specific to target. But arguably the quickest way is to use LinkedIn's (fairly new) Find An Expert feature – it's on both the smartphone app and the website when you start a post.
Local industry associations | Link
Sometimes finding good industry sources requires a little legwork with a local association, if one exists. The link above is a pdf of a list of industry associations in Australia – if you often write on similar topics or in the same niches, it's a good idea to take note of the media contacts at the organisations you'll use regularly. If you can't find an association here, head back to Google to see if there is one that might have the appropriate experts.
Media Connections | Link
PR guru Linda Reed-Enever started Media Connections years ago as a way to connect journos with PRs. You just click on 'send a call-out' to post to the database – it's good for interviews, photo opportunities, products and more. You can also search via industry and read the latest media releases or news and find experts that way.
Media Diversity Australia Find An Expert | Link
This free and practical directory was designed to help journalists and producers seek comment from multicultural experts with diverse backgrounds. You can simply go on and browse the experts listed and if you click on one you're interested in talking to, it serves you a pop-up window with more info about the person and their contact details.
Press Loft | Link
If you're a journo specialising in lifestyle or interiors content or writing for homewares magazines, this site is invaluable. You can place a 'journalist request' to source experts, images, products and more in a range of categories from beauty to parenting, tech to fitness, fashion, men's and women's interest and more.
Request A Woman in STEMM | Link
Formerly known as Request A Woman Scientist, this resource is a directory of vetted, multidisciplinary women scientists founded from 500 Women Scientists – it's committed to diversity and more female voices in news stories, on conference panels and boards. They also have a great resources section packed with links that'll help put you in touch with women scientists and scientists from underrepresented backgrounds.
Sourcebottle | Link
This useful tool was started by veteran PR professional Bec Derrington many years ago and it can be invaluable for finding experts and case studies FAST. They do two newsletters at day – at 10am and 2pm – so get your call-out in there before those times and you'll have responses almost immediately. Be warned, though, call-outs on some topics can also clog your inbox with irrelevant offers and call-outs from people who offer you story leads. If you can find the gold amongst all of this, you'll be one step ahead.
Social Diary | Link
Social Diary began in 2004 as something of an events calendar so PRs could ensure their lunches and launches didn't conflict. Now a subscription site, Social Diary sends out daily newsletters to thousands of PRs and editorial members. It's pricy to join so you probably won't have a subscription unless you're in-house and your company has invested in one, but the site is happy to list 'Editorial Opps' for journalists for free. I've used it with great success to find everything from products for a parenting guide, to case studies for health stories. Just email them to get your call-out into the next newsletter.
TravMedia | Link
If you're a travel writer with a commission and are keen to get assistance with your trip, you can send a journalist alert on TravMedia to be contacted by PRs with clients in the area you're going to. TravMedia also encourages journos to upload their work and be featured on their newsletters. I haven't done any travel writing for a while so I haven't used it recently, but this is a very solid network and a brilliant resource for anyone in travel or hospitality.
Twitter | Link
Twitter can be brilliant for finding sources – you simply tweet out the type of expert you're after and how potential sources can contact you. Including the right hashtags and encouraging other journos to retweet you can help extend the reach of your tweet and get you closer to finding someone. It's also a great place to build relationships with experts in your niches and get story leads. The only downside is that of course your story idea can be nicked, so I would focus more on the expert you need (and mention the outlet for credibility) rather than revealing your story angle in the tweet.
What did I miss? Share how you find expert sources and case studies in the comments and I'll add it to this list!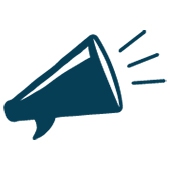 Latest posts by Rachel Smith
(see all)