10 work-from-home office desks we love
by Claire Chow
29 October 2021
Lockdowns have left us rethinking a lot about how our home looks – and how it functions. And whether you're ditching the office for full-time flexibility, or are a solopreneur craving a permanent set-up, the demand for the perfect work from home desk is higher than it's ever been.
And given freelancers know all about creating the perfect work from home space, whether it's making functionality fixes or finding the perfect chair, we figured it was worth asking them about dream desks. Here are some recommendations put forth by the Rachel's List Gold Community (and a few others I unearthed via a little online retail 'research'. Who knew desk shopping could be so damn fun?).
Minimalist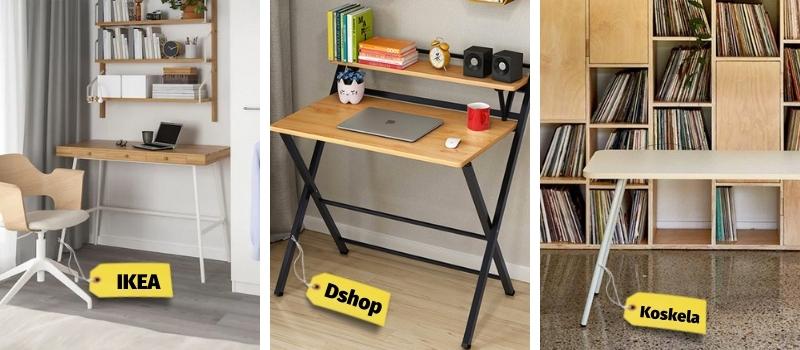 If you are tight on space and like to keep things super clean, the obvious choice here is Ikea's LILLÅSEN for its simplicity and slim sizing (it's just 49cm in depth). You'll be just $149 out of pocket.
This cute oak-look foldable desk from DShop is one Rachel has as a back-up desk in the bedroom – and it's super sturdy. Bonus: you can quickly fold and store under the bed when your work is done. Get change from $100.
The Jacinda Folding Desk from Koskela is Australian made and designed. Surprisingly, it's named after…Jacinda Ardern! (I guess 'Scott' just didn't cut it!) This is a good-looking, compact desk which also folds away. For $490, the bonus is there is no assembly. 
Adjustable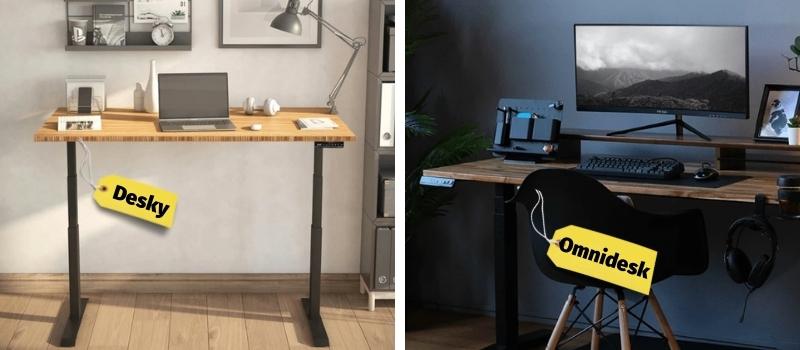 Desky has a whole range of mid-range adjustable standing desks and in their words 'stand, sit, lean and stretch naturally'. Super appealing if you suffer from back pain – and depending on the style, you can pay anywhere $549-2400.
Melbourne based, Omnidesk, offers a mix'n'match shopping experience for their electric standing desk so you can choose the tabletop, desk size, power options and other extras. Depending on your add-ons, this could set you back around $1350.
DIY slot together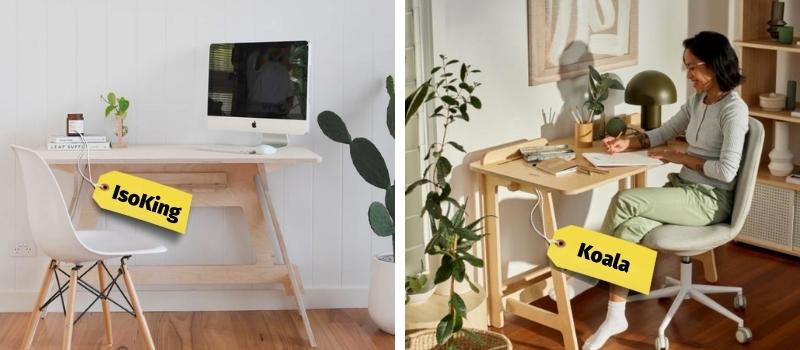 Yes, this is an actual category of furniture! These desks come in sections that you assemble by slotting the pieces together – no tools required.
A few Gold Group members recommended IsoKing's range. This stage building company pivoted during the pandemic and developed an awesome slot-together furniture range including their Working From Home Desk. This sustainably sourced birch ply desk is $329.
Known for their boxed mattresses, Koala has branched out (excuse the pun!) to offer a WFH Desk that looks beautiful and is simple to assemble. They've won a Good Design Award for it too! This desk will set you back $450.
Designer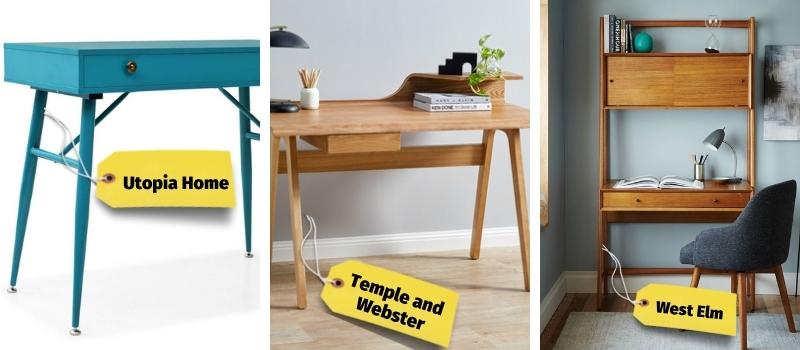 If you're looking for a pop of colour and a retro vibe, Utopia Home's writing desk in antique green could be just the ticket and it's just $184.
We also love the classic mid-century style of the Natural Collette desk from Temple and Webster – it has a drawer, a cute little shelf perfect for a cuppa and clean lines that'd give any home office a touch of class. It's $449.
West Elm has another stunning mid-century design with this sleek, fair-trade wall desk, complete with a wide workspace and storage. It's beautiful, but quite pricy at $1299.
Have you recently bought a work from home desk for your office? The options are endless, so hit us up in the comments with your favourite.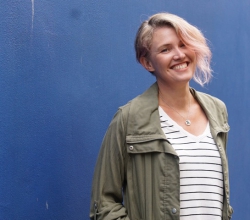 Latest posts by Claire Chow
(see all)