So you think you can be a copywriter?
by Kate Jeremiah
29 November 2019
For journos or creative writers fed up with earning minimal coin for their talents and in-house PR pros sick of slogging it out for the man, the idea of a freelance copywriting career can be alluring.
As a freelance copywriter, you can earn big bucks crafting content for websites, brochures, emails and other comms. You're even free to choose how, where and when you work…and who you work with.
I know what you're thinking … Hells, yes. Sign me up. Now.
Hang on. Don't quit your day job just yet.
Copywriting: home truths
As a freelance copywriter who comes from the world of in-house comms and has dabbled in feature writing, I want to share some home truths about freelance copywriting.
1. You can be the most talented writer around and still not have the skills to succeed as a freelance copywriter. Copywriting is an art in itself.
2. Without the right business skills, you'll be hard-pressed to make it big as a freelance copywriter even if you can craft killer copy. Truth is, it's often the most business-savvy copywriters, not necessarily the best ones, who land the most clients.
3. Writing is only one piece of the puzzle. Sure, your hourly rate will probably be a lot more than your current one. But you'll spend a big chunk of your time on unpaid work: admin, invoicing, sales and marketing and so on.
4. There will be hard times. A lotta hard times. Hustling to find new clients and having those awkward convos about overdue invoices are just the tip of the iceberg.
5. Freelance copywriting can be a lonely business. Many copywriters go from working in an office with colleagues and Friday night drinks to working alone from their sofa.
Tips for a successful freelance copywriting career
Still think freelance copywriting could be for you? Here are some tips for making it work.
Learn, learn, learn
Learn as much as you can about copywriting and running a small business before you transition into full-time copywriting.
You can do this by connecting with other copywriters and business owners, and devouring copywriting/business books, podcasts, blogs and courses.
The Australian Writers' Centre offers some excellent courses on copywriting, content writing, SEO, running a copywriting business and so on. For me, the real game-changers were Belinda Weaver's Copywriting Masterclass and Confident Copywriting mentoring program. These have transformed the way I think about copywriting and how I run my business.
Build a decent website (and know your SEO)
About 75 percent of my new clients find me via organic Google searches—the rest come from referrals. But even if you drum up business via networking events, friends of friends or other sources, a great website is essential. People will want to check out your credentials and portfolio before hiring you.
Also, familiarise yourself with at least the basics of SEO, or partner with an SEO expert. About two-thirds of businesses that reach out to me need website or blog content, and most want it keyword-optimised. You'll miss out on big earning potential if you don't know your SEO.
Streamline and automate
Consider using online software to manage your accounting, projects, client proposals and relationships and so on. The right tools will save you hours of non-billable work and make your business look a whole lot more professional.
Along with great tools, you'll need strong business systems, processes and templates. Newbie copywriters often find phone scripts handy for initial client enquiries and discovery sessions. Email templates for each project stage are also a good idea. Plus, you'll want to create a project checklist (from initial enquiry to completion), terms and conditions, a template for project proposals and client briefings, and a copy deck.
Find your tribe
Finding a like-minded community can be the key to your happiness and success as a freelance copywriter.
Many copywriters love working from co-working spaces, where they can meet other business owners and find new clients.
Joining copywriting and business communities on social media or local meetups is another great way to meet like-minded people, learn and share experiences. These can also be an excellent source of new work.
Good luck and have fun copywriting!
Are you looking to pick up copywriting work or have you moved from journalism into copywriting? What have you learned? We'd love to hear your experiences in the comments.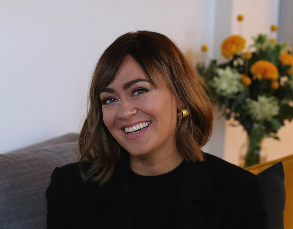 Latest posts by Kate Jeremiah
(see all)