The pay rates survey results: Part 2 + our new pay rates report
by Rachel Smith
31 August 2023
In this two part series based on our 2023 pay rates survey, we covered freelance-related questions in our first post – and in this one, we're going to drill down into a few of the money questions.
More stats and rates appear in our new pay rates report, which you can download free in the Toolkit.
Journalists: What's your average day rate?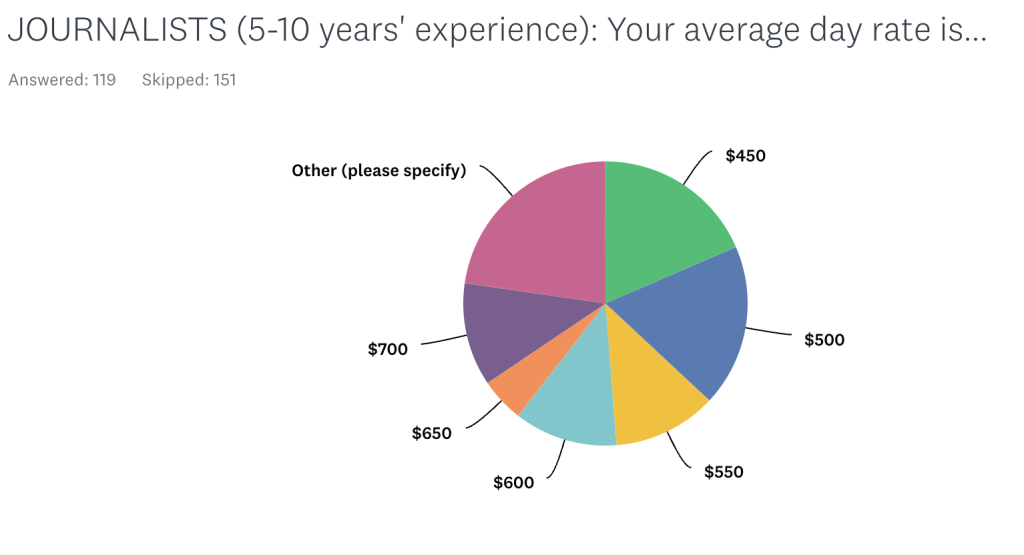 I'm not going to sugar-coat it: it's depressing that day rates for journalists are still SO low. We had close to 20 percent opt for $450/day and another almost 20 percent opt for $500/day, but there were also quite a few comments saying that standard day rates at many publishers are still hovering around the $350-375 mark. GAH. We've reflected this in the pay rates report with an average range of $350-500/day. If you ever have the chance to negotiate up or ask if there's room to move on the rate, take it.
Ghost-writing a book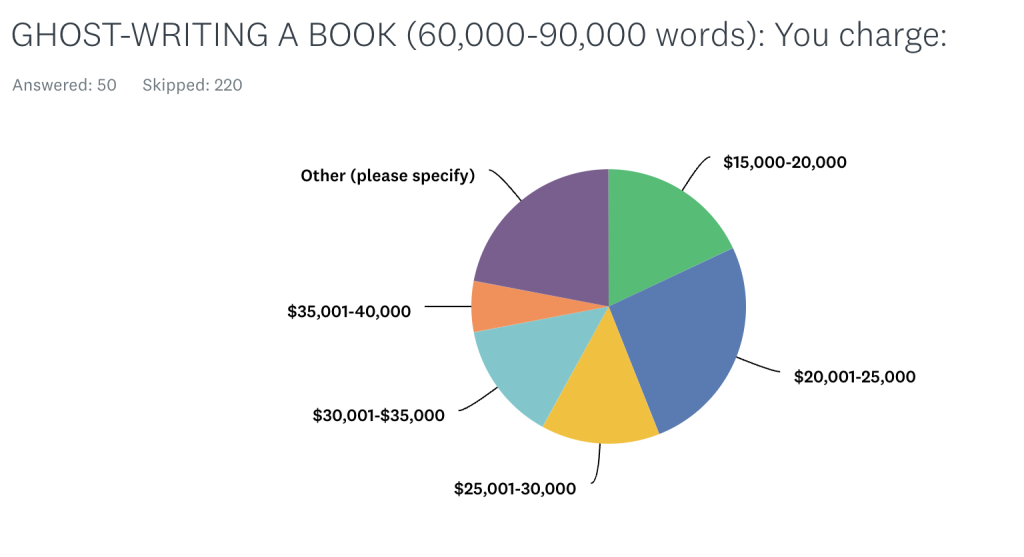 We often get asked the 'how do you quote to ghost-write a book of X length' in our FB group, so this was a question we really wanted the answer to. Ghost-writing a book is a huge job with a lot of back'n'forth, revisions, time… so if you're taking on a book project of this size, you want to be paid appropriately for it. (That goes for any project really.)
We also asked if ghost-writers added an extra fee on top to make up for not getting a byline on the book. A whopping 82 percent said no, but those who do, charge between 15-30 percent on top of their usual fee. "I don't charge this, but I now realise I should be," said one respondent.
White papers: You charge…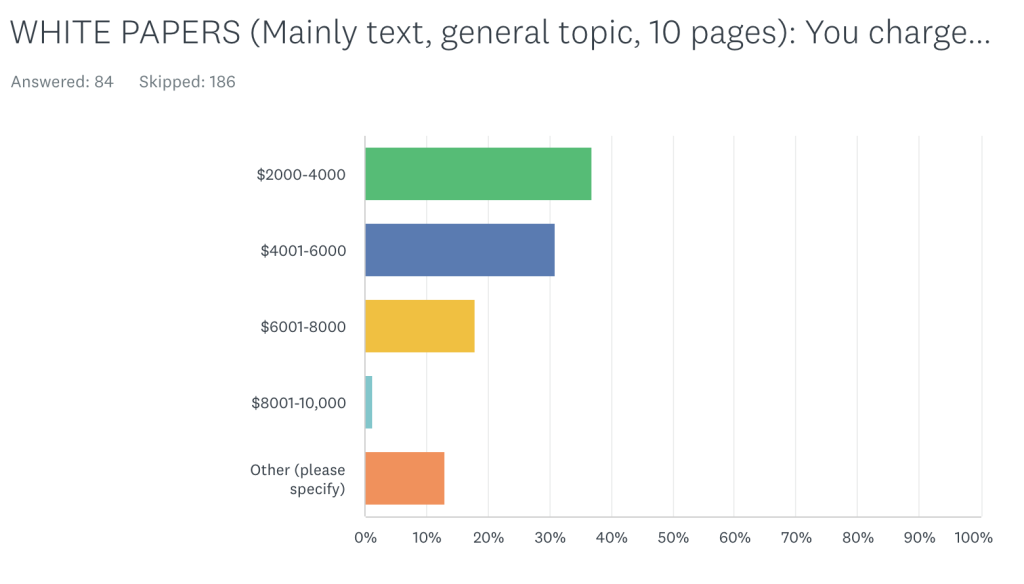 White papers come up a LOT at Rachel's List and we've covered them on the blog too – we talk about rates for white papers here, and Rosalyn Page wrote a super comprehensive post about white papers here. We also interviewed white paper writer Eagranie Yuh on The Content Byte recently. It's arguably one of the trickiest things to cost (especially if you're new at it).
In the survey, we asked about basic white papers up to 10 pages on a general topic and 37 percent put a cost of $2000-4000 on this. Around 31 percent said they'd charge around $4000-6000. (We've added a range in the pay rates report because we think it really depends on the complexity of the white paper – but these rates are a good starting point.)
Print stories / features – what word rate do you get paid?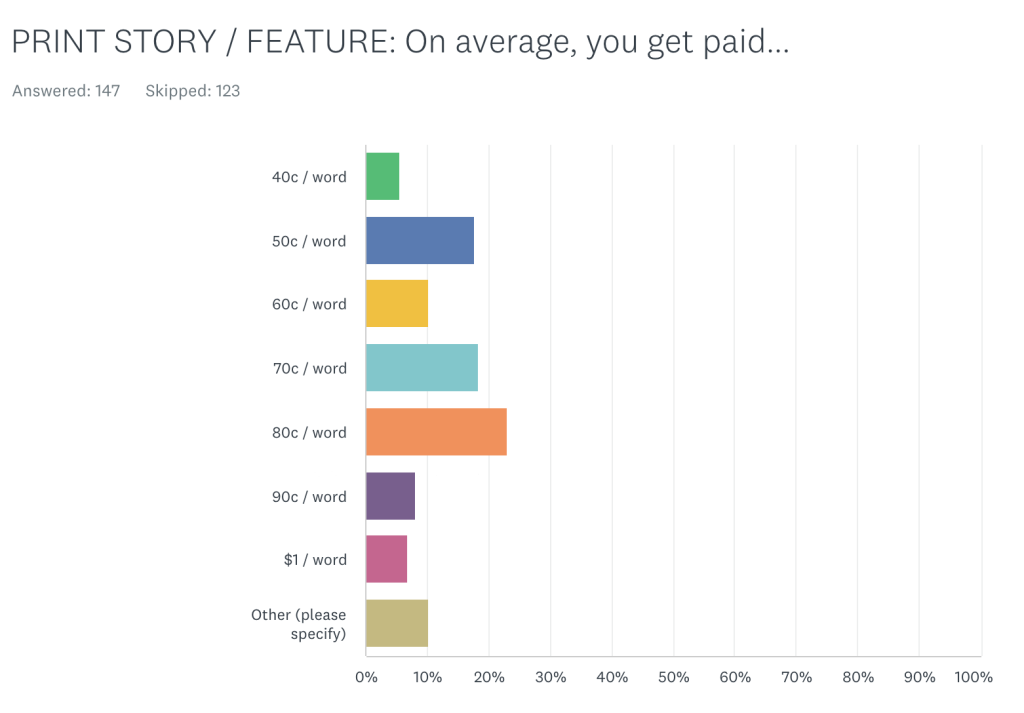 Great to see that the average word rates are up at the 80c/word mark. The comments on this one were interesting, too. "Depends dramatically on the media outlet! Have been offered anything from 10c/word to $1/word," said one respondent. Another offered: "Depends on market. For New Zealand pubs, NZ$0.80 is the highest I can get, and can be lower. In the US, US$1 is standard, but I get $1.50 at one publication."
We also asked about online content – a research-based story of 500-800 words. Most people said they'd be paid a $400 flat fee. For blog posts of up to 800 words, the majority (35 percent) said it would be $350-400.
Blog posts: Do you charge extra for interviews?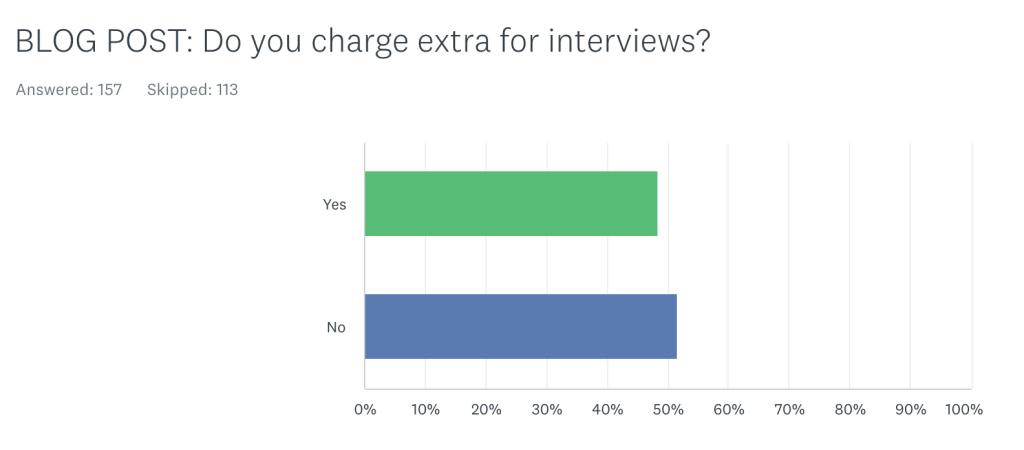 We'd like 'yes' to feature way more prominently here! But good to see that many freelancers are insisting on payment for the extra work interviews require. We had 57 comments on this question alone! Most people who do charge for extra interviews pop an extra $100-200 on per interview.
"I charge for interview and transcribing at $125/hour," said one respondent. Said another: "For me this would be technical interviews with engineers and I'd add an additional hour ($180) to the cost of the blog." And a third: "It would be based on what's needed – I'd generally charge $90/hour, and it would average out to approximately $100-150 per interview."
What do you get paid for native / sponsored content?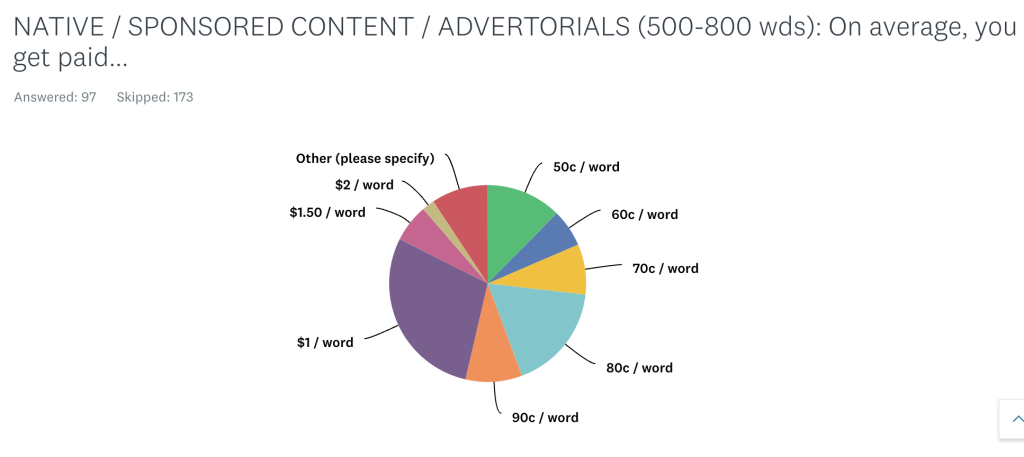 Close to 30 percent of respondents to this question said they would charge $1/word for native / sponsored content.
What do you get paid for coaching and training?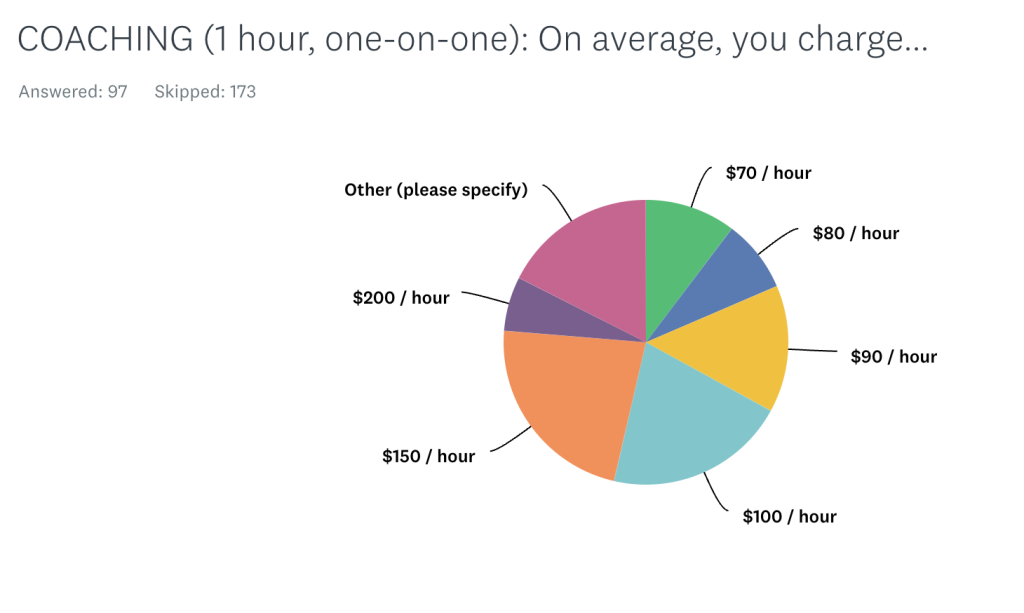 We're seeing lots more experienced freelancers dabbling in coaching and/or being asked to present workshops or speak at events. Again, a really tricky one to cost, so it's good to have some kind of benchmark.
According to our survey, one-on-one coaching to, say, a freelancer who's starting out and needs direction and guidance should be around $150/hour.
And for an on-site workshop of, say, 10 attendees? The average response here was also $150, per attendee. But we had some interesting insights in the comments. "I'd charge a flat rate of $3000 for this," said one respondent. Another commented, "It would depend on the length of workshop… for 2 hours I'd charge $100 per attendee."
Thanks again for your input!
We're going to leave it there, but please do mosey on over to the Toolkit and download the new pay rates report! This is, like our original pay rates report, aimed at job-posters, but we know our job-seekers use it too, so we hope you find it useful!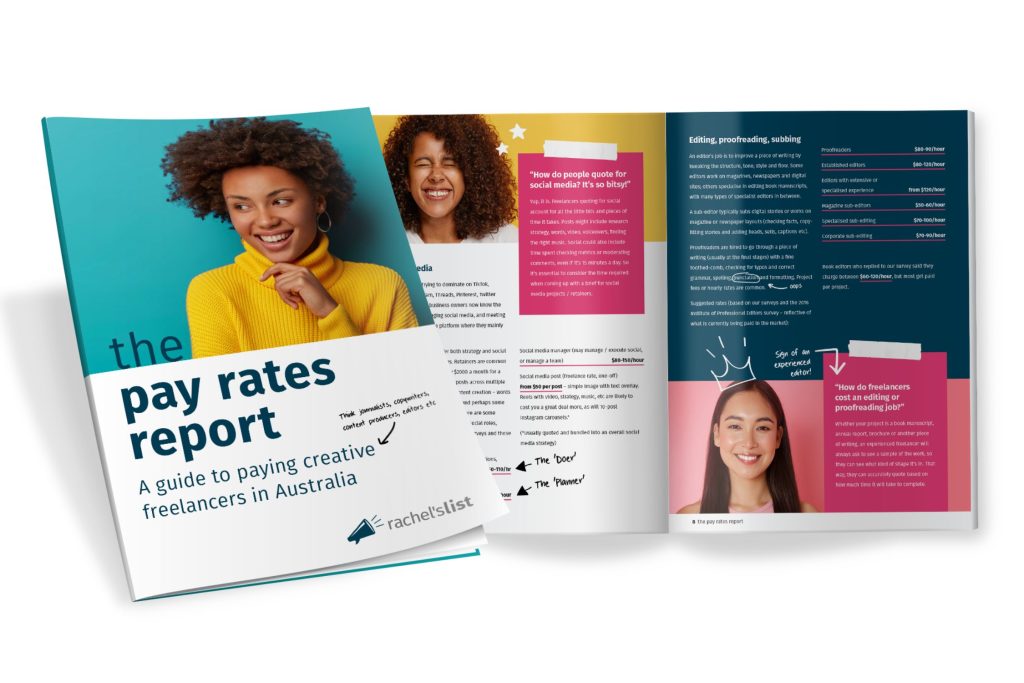 Share your thoughts in the comments about the rates out there at the moment, or the pay rates report. We'd love to hear from you.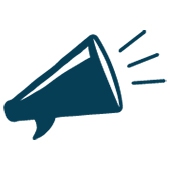 Latest posts by Rachel Smith
(see all)