6 ways for freelancers to market themselves (without Facebook)
by Rachel Smith
19 February 2021
The FB blackout this week has thrown all of us for a loop. And while it affects publishers big and small, it also hits small businesses (including freelancers) where it hurts. Maybe you've been trundling along with a FB business page you've been trying to build up, and it's been wiped clean, like so many others. What can you be doing instead to own your audience, market yourself and ensure a behemoth like FB can't snatch it from under you?
The answer is, lots.
You may already have been doing all of these things, but if not, now's the time to start.
1. Finish your damn website already
There's a reason we call our monthly co-working sessions this. Of course, you don't have to work on a website at all, you can work on whatever you like at the session, but because so many freelancers seem to struggle with getting a website, or finishing theirs (myself included), the name has stuck. And because we have a fab web designer along to offer advice, it's actually helped quite a few people.
Plus, if Facebook's hissy fit has taught us anything it's that we need to create our OWN platforms to showcase our work and to draw traffic straight to us. Don't reinvent the wheel or overcomplicate it. Just make sure your site looks clean, is easy to navigate and focuses on what you can do for clients.
2. Make it easy for people to find you
Maybe you had a FB business page that went belly-up earlier this week. But what about your profile on other socials? Start highlighting yourself and your profiles on those channels. Make it clear on your website near the navigation menu and footer how people can find you. Make sure your bio on your blog includes links to your socials. Make your social profiles consistent, too, so people seeking you out don't see wildly different photos or bios.
Look into using plugins like Click to Tweet, to make it easy for readers to share your message – it also further expands your reach and enables new readers to find and connect with you.
3. Write a newsletter
As a freelancer, email marketing is essential to connect with new leads and rekindle old client relationships (we even have a client tracker and lead gen tracker in the Toolkit for this purpose #shamelessplug).
But a regular eDM you send to clients (after getting their consent) – or via an opt-in on your website – takes email marketing that bit further. You can use it to showcase projects you're proud of (almost in a mini case study style) or to talk about new courses you've completed (subtly letting clients know you're boosting your skillset). It's also a great way to communicate any special deals you're offering, and just to be front of mind and visible. That it may potentially bring work to your pipeline for very little effort and almost no financial investment is just a bonus.
4. Hang out where your leads are
If you're a freelancer, your audience may be on LinkedIn or Twitter more than on Facebook – so start turning your focus more to those platforms.
Start following clients, editors and case studies. Make sure you @ people or companies who've helped you with stories or when sharing your work. You may get re-shared or retweeted, which further extends your reach. And look into creating a Pinterest marketing plan – it's a platform many freelancers ignore, but it could be a valuable source of leads and work.
5. Ask for Google testimonials rather than FB ones
I have a few FB testimonials, but I switched to asking clients to give me testimonials on Google a while ago. Why? Because it helps your SEO and hopefully rewards you with a little jump in traffic. Plus, a whopping 93 percent of people read online reviews before buying a product.
If you don't yet have a Google My Business listing, it's easy to get one – go here, sign up and start asking clients and editors for that all-important social proof. If the ick factor of requesting feedback / testimonials gets to you, we've got some advice on how to do it here and here.
6. Learn SEO (even just a little bit)
Figuring out the keywords that people use to find you can be hugely valuable. It'll tell you how your website is performing on search engines overall and help you see if your SEO efforts (ie, the keywords you've optimised different pages of your site for) are working, or if you need to tweak your SEO to make your site more Google-friendly.
You can also use those keywords you're already ranking for to create more content, to send even more organic traffic your way. Good ways to research the keywords you rank for is via Google Search Console – and personal research. For example, having a question in your website contact form saying, 'Which keyword did you use to find me?' can give you some good intel. There are lots of SEO courses out there that are worth doing or you could dip your toe in quickly with our SEO and keywords masterclass.
What are some other ways you're re-directing your marketing efforts since the FB ban? Feel free to share in the comments!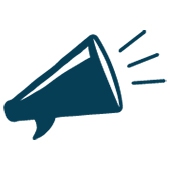 Latest posts by Rachel Smith
(see all)