Your ultimate guide to online courses
by Rachel Smith
22 May 2020
Updated June 2022
Got some time on your hands and thinking about upskilling? The good news is, there are millions of online courses out there to suit. And whether you want to do an hour-long seminar, a part-time intensive course or a full university degree, you'll find all of that and more online.
We've searched high and low for the best resources, courses and e-learning platforms to get you started. Feel free to contact us if there's a great course we should add to this list.
Writing / copywriting
Editing
We explored this in our ASK US WEDNESDAY: "Any good, short editing courses I could do?" but here are some we scoped out:
SEO
Digital marketing
Lead generation, running a business
Content marketing
Online course platforms
Many of the listed resources are paid courses, however you will find several low cost and even free gems in the options above.
Rachel's List masterclasses
And if you're wanting to hone your current skills and aren't sure where to start, check out our video masterclasses:
Or even better, in 2022, join us online for our next batch of Live Masterclasses including:
Got a recommendation for an awesome online course? Let us know about it in the comments, as we'll be updating this resource regularly.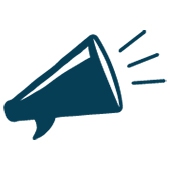 Latest posts by Rachel Smith
(see all)