8 ways to bust out of a slow patch
by Rachel Smith
15 October 2021
Originally published September 2013
After years freelancing, I'm well used to the ebbs and flows of the market. Editors leaving. Mags closing. Regular gigs you've had for years being axed or yanked away. Clients coming out of thin air and filling the gap. The June slump, when budgets can be slim and the work dries up. Slow patches can be predictable – but sometimes, they hit when you least expect it.
If you work for yourself, you've got to foster some degree of Zen about it all, or live in a state of semi-panic. But sometimes, slow times drag on… and on. Here's what I've learned over the years about slow patches, and some strategies you can try to help get your mojo back.
1. Fill that spare time with knowledge.
One of the best ways to get inspired and give you ideas on busting through a slow patch is to look at what others are doing: read blogs from successful freelancers and listen to podcasts about freelancing and business (like The Content Byte, Deliberate Freelancer or Ed Gandia's High Income Business Writing Podcast). Take notes and start putting some new ideas in practice. It goes without saying that slow patches are also the perfect time to think about upskilling and doing courses that you never have time to do!
2. Keep up your marketing.
If you've been slow on updating your socials or website, haven't sent clients a newsletter in ages or even looked at your Google My Business, now is the time to start turning the marketing wheel again. Regular, consistent marketing is essential for filling your pipeline – as opposed to panic marketing, which we can all fall prey to during a slow patch.
3. Lean on your industry pals.
I have a few great mates in the industry who I can call for advice, a brainstorm or to vent anytime – and they do the same with me. Pre-pandemic, I'd meet up at least once a fortnight with another freelancer for a meal, or a working bee at a library or someone's house. I really think it's something to commit to when you're missing the inbuilt social aspect of an office. And hopefully we'll all have the freedom to start getting back to that kind of socialising as our vaccinations edge towards 80 or 90 percent.
4. Flip your thoughts around.
I can easily fall into a Big Negative Hole of recriminations when work is slow, but try consciously challenging and replacing thoughts like, 'I suck big time at freelancing and no one will ever hire me again' with 'What steps can I take to turn this slow patch around?' Get proactive about re-programming your mindset, rather than spiralling over all the reasons things are quiet.
5. Starting sending LOIs.
If things are as dead as a doornail, it's time to start researching clients and making contact with a letter of introduction. Our lead generation tracker is perfect for getting stuck in and monitoring your progress. If you want to target new clients and existing ones you haven't been in touch with for a while, our client tracker enables you to do both – and sometimes just sending a few emails, letting clients know you've had an opening in your schedule can be enough to get the ball rolling.
6. Meditate.
Okay, here's where I have my hippie moment… but seriously, how good is meditation! It's magic for calming or 'clean-slating' your mind for the day ahead. The more I do it, the more chilled out I become, and I don't hold onto fears or worries so tightly, which I think can sometimes be why work grinds to a halt. My favourite meditation at the moment is an iPad app called Simply Being, which has 5, 10, 15 and 20 minute meditations to choose from. Too easy, and never an excuse not to do it.
7. Start pitching. A lot.
Again, having a system for coming up with ideas and tracking your pitches to fruition is essential. We have a pitch tracker tool in the Toolkit that enables you to keep all your ideas in the one place, while the interactive dashboard helps you visually track how your pitches are panning out. Super motivating and of course something you should be using year round, but also a good system to return to every time you hit a slow patch. If you need tips on pitching editors (shared BY an editor), read this post.
8. Set up meetings with editors / clients.
If you're too busy, obviously phone and Zoom meetings are preferable, but if you're idle, where's the harm in going and meeting editors in person for a coffee (bringing a heap of great ideas with you)? Same goes for meeting up with new copywriting clients. It's a way of getting to know that person better as well as finding out what they might need in a professional capacity, and the very act of meeting in person and handing over your card keeps you in the forefront of the person's mind if they do need something.
What's your circuit breaker for busting out of a slow patch? Share your strategies in the comments!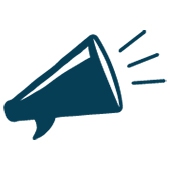 Latest posts by Rachel Smith
(see all)