The Content Byte podcast
by Rachel Smith
14 October 2019
Do you make a living from using your words? The Content Byte podcast – hosted by Rachel Smith and Lynne Testoni – serves up 10-minute-ish episodes every Monday on all things content writing and freelancing in general. Take a listen, subscribe and grab the show notes. Enjoy!
Listen on Apple | Stitcher | Spotify and find us on Facebook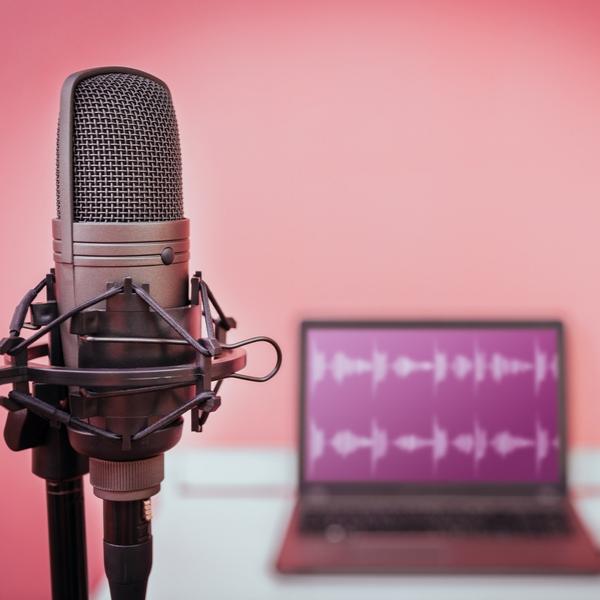 Season 2
Episode 4: PITA clients – how to spot them and manage them
Most freelancers will stumble on a PITA (pain in the ass) client or ten. These clients may quibble over your rates, try and renegotiate your services, query your invoices or encroach on your personal time (and that's just for starters). How can you spot PITA clients – and manage them, if you end up working with one? We share our tips in this week's episode. 
Episode 3: Your guide to negotiating retainers with clients
Do you have a client offering you a regular amount of work? It might be worth negotiating a retainer arrangement. In this episode, we talk about how to structure these arrangements and what you need to be aware of.
Episode 2: Why you shouldn't worry about downturns as a freelancer
The peaks and troughs of freelancing can be overwhelming – so how do you handle them? What should you do during a slow patch? And are economic downturns something to fear? Not necessarily, as we talk about in this week's episode.
Episode 1: Common website mistakes (and how to avoid making them)
Download the show notes
If you're a freelancer, how well does your website / online portfolio work for you? Does it bring in traffic? Convert leads? Is it something you're proud to share with clients? If not, don't stress – it's not as hard as you might think to improve your website's look'n'feel and make it more user-friendly. In today's episode, we run through a checklist of common website design mistakes – and what you can do to fix any that pop up on your site.
Season 1
Episode 12: How to boost your productivity (to make more money)
Download the show notes
Moving from an in-house role to a freelance one is a MASSIVE change. Suddenly, time is money – and productivity is all important in order to make the income you need to get by. In this episode, Lynne and Rachel share their time-saving tips and tricks and talk about the productivity resources available in the Rachel's List Toolkit (bonus discount code for podcast listeners – download the show notes to grab it!)
Episode 11: How to escape the under-charging trap
It's all too easy to undersell yourself when you're freelance. You want the project, and think quoting a little lower is going to do the trick. But sometimes, under-charging can backfire – and actually lose you work. In this episode, we explain how and why you need to price yourself accordingly.
Episode 10: The skills you need as a content writer
Download the show notes
Once upon a time, journos simply had to file their copy and that was that. These days, you may be asked to do quite a bit more, especially if you're writing for digital outlets. Find out what editors and clients tend to expect from content writers these days (and where you might need to upskill).
Episode 9: Finding new income streams as a freelancer
Does reinvention scare the pants off you? You're not alone. Most freelancers find their comfort zone, stay there – and hope the work keeps flowing. But at some point, you may need to use your skills to edge into other areas and embrace new income streams – and in this week's episode, we talk about doing just that.
Episode 8: How to keep content writing clients coming back
What makes you absolutely indispensable as a freelancer? This week's episode is all about our strategies for adding value, solving your clients' problems and using your knowledge for suggesting other ways to improve their content or their business (and score yourself more work at the same time).
Episode 7: Why networking is essential for freelancers
First up, we just want to say that this episode has a few technical difficulties at the beginning with the sound – but hang in there. Lots of great info about why freelancers should network, how you can network, and the happy knock-on effect: more work coming your way.
Episode 6: How to find experts and case studies
Download the show notes
Finding the right experts and case studies for stories – or the right PRs who can get the ball rolling – can be tricky. In this episode, Lynne and Rachel share the websites and resources they turn to when expert quotes or a great case study is required. Our show notes PDF lists all the resources, so don't forget to download it at the end!
Episode 5: Here are a few of our favourite things
Finding the tools, services, websites and apps that save you time and help you work more efficiently is essential when you're a freelancer. Here are a few we've found over the years and use consistently to get the job done.
Episode 4: What do editors and content clients want?
Filing great copy is a must if you want ongoing work as a freelancer – but are there other ways to ensure editors and content clients keep coming back? In this episode, we reveal what works for us and what's generally expected these days in print and digital.
Episode 3: Let's talk money (without freaking out)
Whether you're quoting on a project, thinking about raising your rates with clients or negotiating for a higher word rate with an editor, talking about money with ease is a critical skill for freelancers. In this episode we talk about researching market rates, figuring out YOUR rate and how to become more confident discussing dollars and cents.
Episode 2: How to find content writing work
If you're starting out in content writing or have hit a slow patch as a freelance writer, it can be hard to know what to do and where to turn (hint: it's NOT to low-paying content mills!). In this episode, we talk about the way we use our networks, leverage social media and employ other tricks in order to land regular, ongoing content writing work.
Episode 1: Hey ho hello! Welcome to The Content Byte
Hosts Rachel Smith (from Rachel's List) and journalist and content writer Lynne Testoni are serving up weekly short bites of advice, tips and strategies for freelancers who make a living from using their words. We're shooting for 10-minute episodes, but can't promise anything because we can both talk the leg off a chair.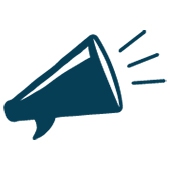 As a kid, Rachel used to carry around a little suitcase of pens and paper so she could stop and write stories whenever inspiration struck. These days, she writes for a living, in between running the show at Rachel's List. Some of you may actually believe she looks like a megaphone in real life, but it's not the case. Honest.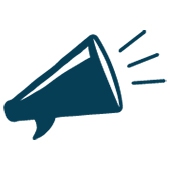 Latest posts by Rachel Smith (see all)