The best of the blog in 2019
by Rachel Smith
16 December 2019
It's that time of year – our round-up post of all the best blog posts we covered in the year that's been. Let's get started!
In January, we jumped on the Marie Kondo craze and answered a question about what to do when your editor writes your interview questions for you. We also chatted to the fabulous Jac Taylor for our freelancer Q&A, and for Ask Us Wednesday, Leo shared her tips on freelancing as a new parent.
February was a big month for the blog. We kicked off with a post about dealing with clients who shop around on price, we talked about how to quote to produce a regular publication – and Leo wrote a fun post about what editors say and what they really mean. We also answered a question on finding new client leads, and posted some great member posts including John Burfitt's So you think you can teach – and Esther Holloway's website SEO tips. In our freelancer Q&A, we chatted to Grant Jones – and posted 32 tips from many of our fabulous female freelancers about starting out (it's a must-read!)
In March, we interviewed Paul Jarvis, author of Company of One. In AUW, we answered questions on when you own the transcript (and when you don't), and how to deal with an editor whose briefs are longer than the commissioned story. List member Lynne Testoni wrote about how to land corporate clients without hustling – and Emma Lovell explored why taking short gigs interstate has meant more work for her. We also chatted to the super-dynamic Catherine Bouris for our freelancer Q&A. Our final post for the month was all about whether you should mix friends with business.
In April, we answered a question about what skills freelancers need in the current market, and wrote about the most efficient way to write a feature. We also ran a post about the really annoying stuff people do in libraries! In May, we ran some great member posts: Rebecca Douglas wrote about improving your writing skills by entering competitions, Anna Warwick wrote a post in our 'So you think you can' series about being a lifestyle writer, and John Burfitt explored why you might need a mentor, and how to find one. We also wrote about writing retreats on a train, whether the bums-on-seats mentality is changing, small ways to make your clients love you – and the phenomenon of sad desk lunches! Careers coach Jane Jackson also shared her tips on what to do post-retrenchment.
June was the month we explored pre-interview tips for freelancers and how tiered pricing can make your services more attractive to clients. In our AUW, we covered questions on technical writing, how much it costs to start freelancing and what to do when you've filed copy but it doesn't get published. In July, we covered what to do when you want to take on an in-house role but no one will hire you, tips for tax time and taking on jobs that go against your ethics. We also wrote about the signs that you may not be cut out to be a social media manager and whether job-seekers have to jump through more hoops than ever these days. Plus, how to grow your super!
In August, we talked about how to reward yourself as a freelancer and the number one tactic for keeping clients happy. September was the month we posted one of our most popular posts – Sydney libraries we love to work in. We also wrote about what to do when you're not motivated to write, home office decluttering tips, missing deadlines – and how to handle case studies when your story is killed. We also ran a great post from Lister Rachel Worsley on getting into journalism the back-door way.
October kicked off with simple, practical ways to reach $100k – written by Brook McCarthy from Hustle and Heart. We talked to sub and writer Simon Jones for our freelancer Q&A, released our podcast The Content Byte, and answered a question on when you should ask for syndication fees. We also updated our popular post on how journalists can build an online portfolio.
In November, we had a bit of a copywriting theme! Lister Lilani Goonesena explored ethical copywriting and talked to other copywriters about where they draw the line, while List member and Melbourne-based copywriter Kate Jeremiah wrote So you think you can be a copywriter? for our popular career series. We also interviewed Bek Lambert from the Freelance Jungle for our freelancer Q&A, and List member Dominic Ryan wrote about the best cafes to work in around Australia. In December, we published our last member post for the year – a fab read from Nigel Bowen on mastering the mind game of freelancing.
Thanks for reading and to all who contributed to the blog this year. We'll be back with fresh posts in mid January. Merry Christmas!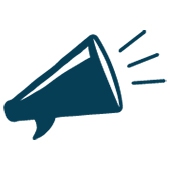 Latest posts by Rachel Smith
(see all)