The best of the blog in 2021
by Rachel Smith
10 December 2021
Another year, another round-up of amazing posts – here's what you may have missed on the blog in 2021!
In February, we spoke to Tory Archbold about networking, and looked at ways to market yourself as a freelancer without Facebook. List member Sue-Ellen Horton also wrote a great piece for us on Clubhouse, which was so hot back then (even if the noise seems to have died down since).
March brought a new post in our So You Think You Can series – this one from Michelle Bowes on business writing. A must-read if you're thinking about dabbling in this niche in 2022. In April, we ran a popular post on 7 great responses for clients who say you charge too much – and revised our post on all the ways you can create an online portfolio.
In May, Jude Love wrote about core web vitals and what you need to think about for making your website more Google-friendly – and I wrote about the strategy that might just help you land a job interview. June brought a piece from Claire Chow on popular articles from The Wrap-Up – and a post on how to break the panic marketing habit.
I reviewed the reMarkable 2 in July (and we gave one away!). We also wrote about the rise of unpaid writing tests in job ads and what to do about them. And the fab Naomi Faye covered how to humanise your brand and attract better clients (a must-read!)
August brought a post from Carrie Hutchinson on the Melbourne libraries you'll love to work in, and a super-useful guide to using LinkedIn as a freelancer. We also re-published a great post from Rashida Tayabali on writing marketing copy, and an Ask Us Wednesday on whether you should modify your rates for smaller clients. In September, we covered online stationery stores (one of our most popular posts to date) and good'n'bad #WFH freelance habits (both written by Claire Chow).
I loved the DIY automations we covered in October! And Rosalyn Page wrote a super comprehensive post on white papers in our So You Think You Can series. We also revised our post on how to deal when you lose a long-term client – and Claire did another handy round-up of fab home office desks (with a few suggestions from the FB Gold group!)
In November, we shared some results from the bad job ads survey (thanks again to all who shared their opinions!) – revised our post on the 12 personality traits you need to make it as a freelancer (which was widely shared on social). This month we've covered how to give your CV a little wow factor, and there's more fresh content on the way before Chrissy, too!
We hope you found something useful on the blog in 2021 – and as always, we welcome your ideas (and your pitches!) if you've got something you'd like us to cover, or have a cracker of an idea for a post. Thanks for reading!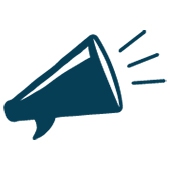 Latest posts by Rachel Smith
(see all)